NEW ALBANY, Ind. (WHAS11) – Two people are okay after a small boat fire on the Ohio River near the Sherman Minton Bridge.
Driving home Sunday evening, Jessica Miller spotted giant flames and a plume of black smoke. She says two passengers who were on board jumped off to get away from the flames.
"I looked over and it looked like a big gulf of flames and smoke," Miller said. "We seen someone on land, calling for help."
Miller says the boaters told 911 they were having engine trouble and that they were beaching on the Kentucky side.
That boat was a total loss.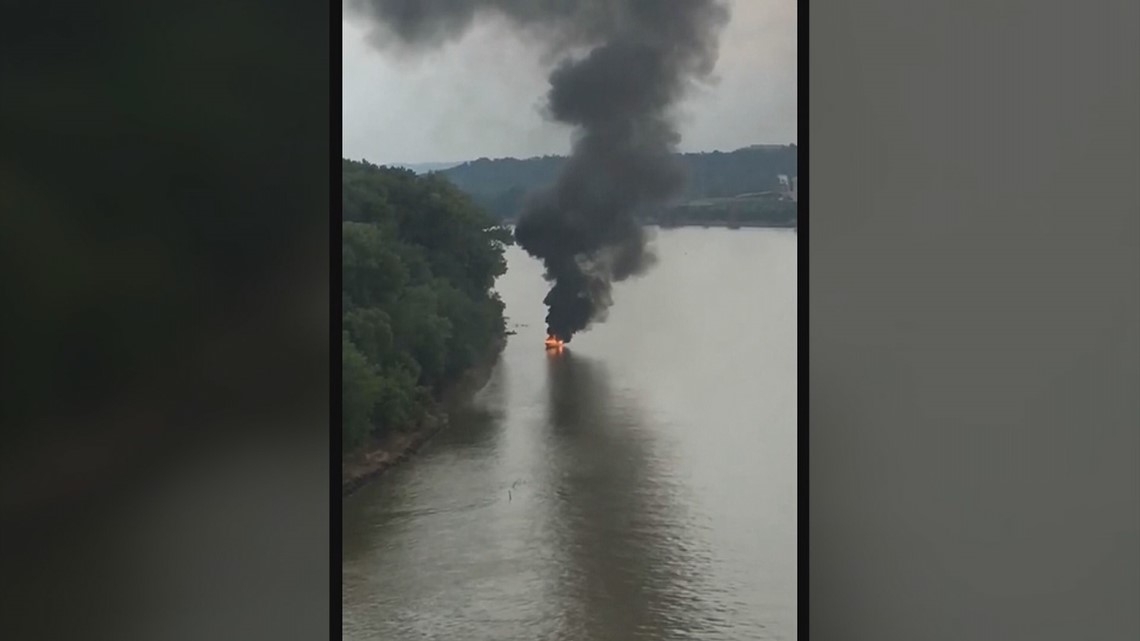 Fire officials in New Albany worked in the water and then on land to put out additional flames.
Miller and her wife are happy that the incident ended on a positive note.
"The people on the boat made it out alive. They did jump overboard like they said – they made it out alive, so I'm just happy for them.
An official cause of the fire has not been released.
►Make it easy to keep up-to-date with more stories like this. Download the WHAS11 News app now. For Apple or Android users.