LOUISVILLE, Ky. — The city has ordered a "controlled burn" at a Louisville home found packed with hazardous materials and explosives.
Tuesday, Mayor Craig Greenberg and city officials gave an update on Louisville Metro Police Department's and federal law enforcement's investigation at a home in the Highview neighborhood.
The mayor signed an Emergency Declaration Order Monday afternoon. At his direction, code enforcement has an emergency demolition order for the home and attached garage.
After talking to emergency officials and experts, Greenberg said a "planned, monitored and controlled burn of the facility is the only safe way to dispose of the contents of the home."
Greenberg said the home appears to be that of an "extreme hoarder" with a surplus of trash and debris occupying the home. He said the condition makes it unsafe for crews to continue removing chemicals from the home manually or with robots.
"I mention this because the clutter and dispersed presences of volatile chemicals combined with the hot heavy and cumbersome personal protective gear that must be worn by any personnel entering the home, make it a very challenging location to make safe," Greenberg said. "All of the advice we've received is that doing this controlled and monitored and planned burn will incinerate this chemicals at a very high temperature and that is the best path forward."
Last week, LMPD searched 6211 and 6213 Applegate Lane after several citizen's tips that hazardous materials, including potential explosives, may be present.
Authorities found several explosive substances, along with other substances that could pose a potential risk to first responders.
Greenberg said the owner of the 6213 Applegate Lane home, 53-year-old Marc Hibel, has been in possession of these chemicals for a long time, with some for multiple years.
According to city records, Hibel had been fined multiple times for the condition of his home, over the course of several years, by Metro Codes and Regulations.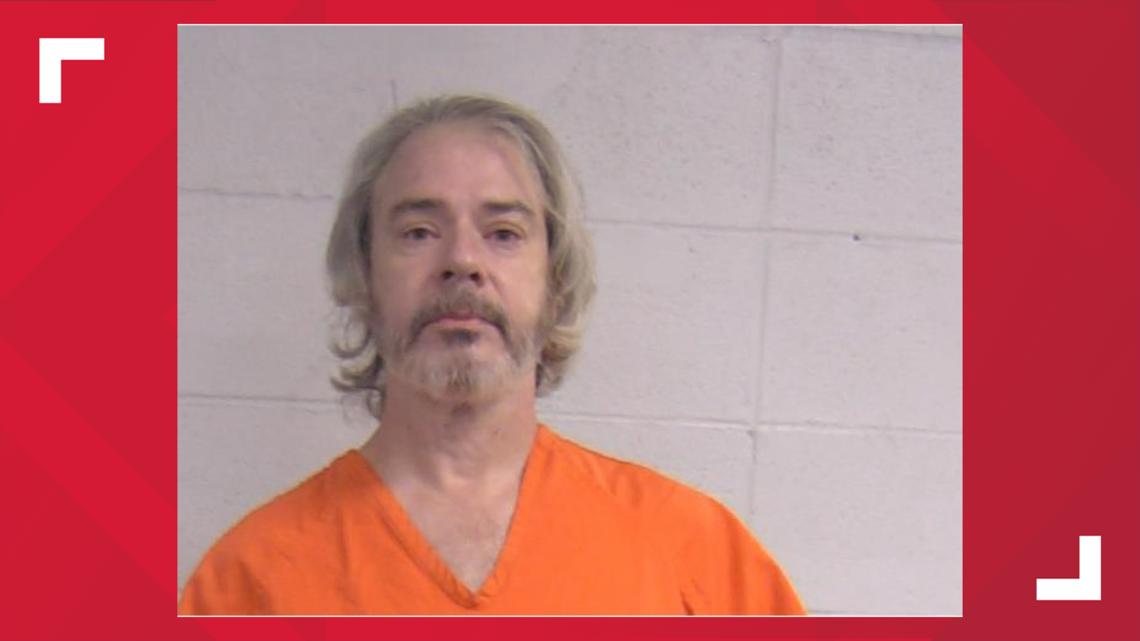 Hibel was arrested Thursday and charged with wanton endangerment. Greenberg said other charges are being considered as well.
According to an arrest citation, Hibel admitted to being in possession of picric acid, what officials called a "primary explosive." It goes on to say Hibel made statements that he had previously made homemade explosives and homemade blasting caps and detonated them in his backyard.
LMPD Chief Jackie Gwinn-Villaroel said community tips led investigators to the home. They conducted an undercover investigation, speaking with Hibel and gathering evidence to be able to warrant a search.
"He then showed the investigators an explosive compound identified by the subject and picric acid, a highly sensitive explosive," she said.
"LMPD, and our partners, are going to do everything we can to keep the community safe," Chief Gwinn-Villaroel said. "From keeping the location secure, to managing the controlled burn, to assisting in ensuring residents are being kept safe, we will see this process through as quickly and safely as possible. I want to thank the community in advance for their help as we work with them to keep everyone safe."
Greenberg said there is a 24/7 presence from LMPD at the home and the site is now secure. Officials don't believe there is an immediate threat to the public.
City officials will hold a public meeting for neighbors next week to discuss the burn and answer questions about what will happen. Impacted neighbors can expect a phone call or in person visit from officials.
Tuesday afternoon, city leaders were already knocking on doors in the neighborhood and telling neighbors about the plan for the controlled burn.
Community members can start getting updates and information here.
Make it easy to keep up-to-date with more stories like this. Download the WHAS11 News app now. For Apple or Android users.