JEFFERSONVILLE, Ind. (WHAS11) -- Flowers and sympathy cards crowd the Stop N Go in Jeffersonville, Indiana after the store owner was shot and killed late Thursday night.
Praful Patel, 49, owned the gas station and convenient store with his wife for about five years.
Police say it happened just before closing time. It was a customer that called 911, after she couldn't find Patel around the store for a few minutes. When police arrived, they said he was shot to death in the back of the store, near the office.
MORE: Jeffersonville gas station clerk shot and killed during robbery
"It's just a shame. His life was worth more than that," said customer Mary Simpson.
"They were just super-kind and really positive and nice altogether," said frequent customer, Grayson Doss.
Dozens of customers came to the store throughout Friday, leaving flowers and paying their respects for the man who many said was always friendly, and willing to lend a helping hand.
WHAS11
"If you needed a quarter or a penny, or something, they let you go on," said Louise Irvin.
Police said the suspect was caught on camera wearing a dark hoodie with the draw string pulled tight to hide his face, and gray sweatpants. It's unclear if the suspect took the money and then shot Patel or shot Patel first.
"Just pure sadness over what's happening with the community. A man's life was taken over money, over a small amount of money, I think we can do better than that," said Doss.
WHAS11
Police confirm the Stop N Go had been robbed before, as recently as a year ago. Police said that suspect was arrested, and do not believe this most recent one was connected.
He would just tell me how he's been held up at gunpoint. He's been robbed of his items and stuff that he sells at the store, but he always protected himself and I could tell he never wanted it to come to that," Doss explained.
Many customers sending their condolences and love to Patel's wife and children left behind.
"I would just love to give her a big hug. I would just love to give her a big hug. You know, it's really sad," said Simpson.
Anyone with information can call the anonymous tip line at 812-218-TIPS (8477).
PHOTOS: Suspect in Jeffersonville gas station robbery, shooting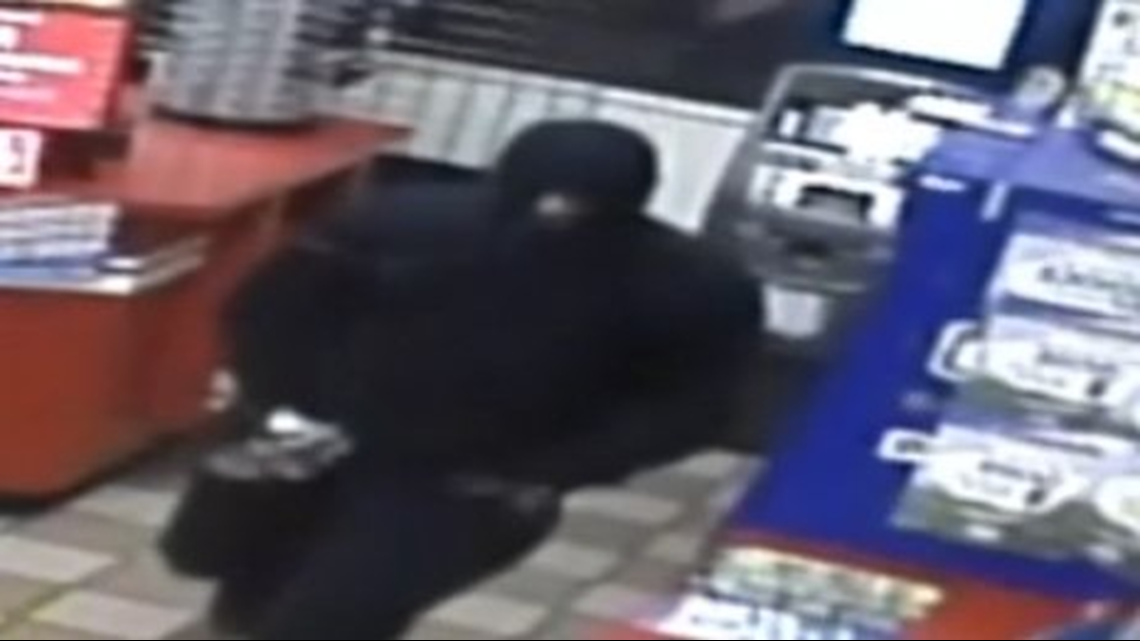 ►Contact reporter Heather Fountaine at hfountaine@whas11.com. Follow her on Twitter (@WHAS11Heather) and Facebook.