LOUISVILLE, Ky. — After months of work and delays, the Hope Village is ready to start welcoming residents.
On Monday, the space held a CommUNITY Housewarming event, giving members of the community a chance to see inside the facility and meet the team running the operations.
"I know it's going to be successful," Rev. Stachelle Bussey, founder of The Hope Buss, said. "What I think it will do is make our city say 'we have to do more and we have to put more resources into these kinds of solutions.'"
Each person will be given a care package of essentials, an insulated tent with power connections, access to healthcare and housing resources and help from a care coordinator.
"We are here just to care for our neighbors who need a little more than what they're getting currently," Angel Todd, director of operations for The Hope Buss, said.
When the project was first announced in the fall, the city hoped to open by the end of 2021. Bussey said weather and supply chain issues caused delays, ending with the April opening date.
"We've seen a lot of challenges but we just keep boxing, keep boxing like Ali," she said.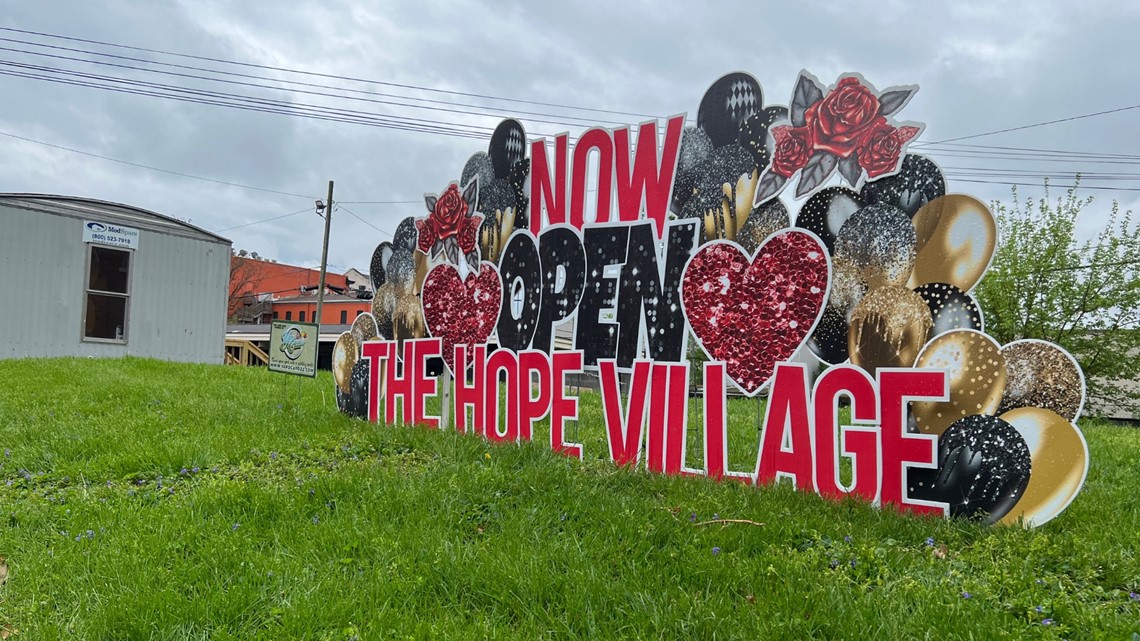 Bussey said the Hope Village is not meant to be an all-around solution to the city's housing problems. Instead, it fills a need for more middle-ground housing options for people in transition from houselessness to traditional housing.
"We have a lot of people that do 'A' and 'Z,'" Bussey said. "We need people who do 'B' to 'Y', so what does that look like?"
Bussey said she'd like to see more satellite campuses of the Hope Village pop up around the city in the next few years.
Organizers are working to contact people who were referred to make sure they still want a spot at the Hope Village. Over the next few days, they will be moved in.
According to a Facebook post, the team is still in need of donations, including:
Welcome mats
Handheld brooms and dustpans
Power strips
Bug spray
Disinfectant spray
Toothbrush holders and covers
Cleaning wipes
Individual load laundry detergent
Community members can through the Hope Village's Amazon list. There will also be volunteer opportunities available that people visiting can sign up for.
Monetary donations can be made to The Hope Village here.
Make it easy to keep up-to-date with more stories like this. Download the WHAS11 News app now. For Apple or Android users.