LOUISVILLE, KY (WHAS11) – After hearing hours of passionate debate Monday night, the Land Development and Transportation Commission decided to hold off on a vote to decide whether TopGolf will be permitted to go in at the Oxmoor Center in Louisville.
Hundreds of people came to the meeting at the University of Louisville Shelby campus, and even more were turned away after the room reached max capacity. Several residents spoke out, both in favor and in opposition to the area being re-zoned for the TopGolf venue. Supporters tout the potential economic benefits the attraction could bring to the area; however, the hustle and bustle (and bright lights) of TopGolf venues have those living in the area concerned.
"TopGolf belongs in Louisville," said attorney Steve Porter, who opposes the project. "It doesn't belong in anybody's back yard. Not anybody's."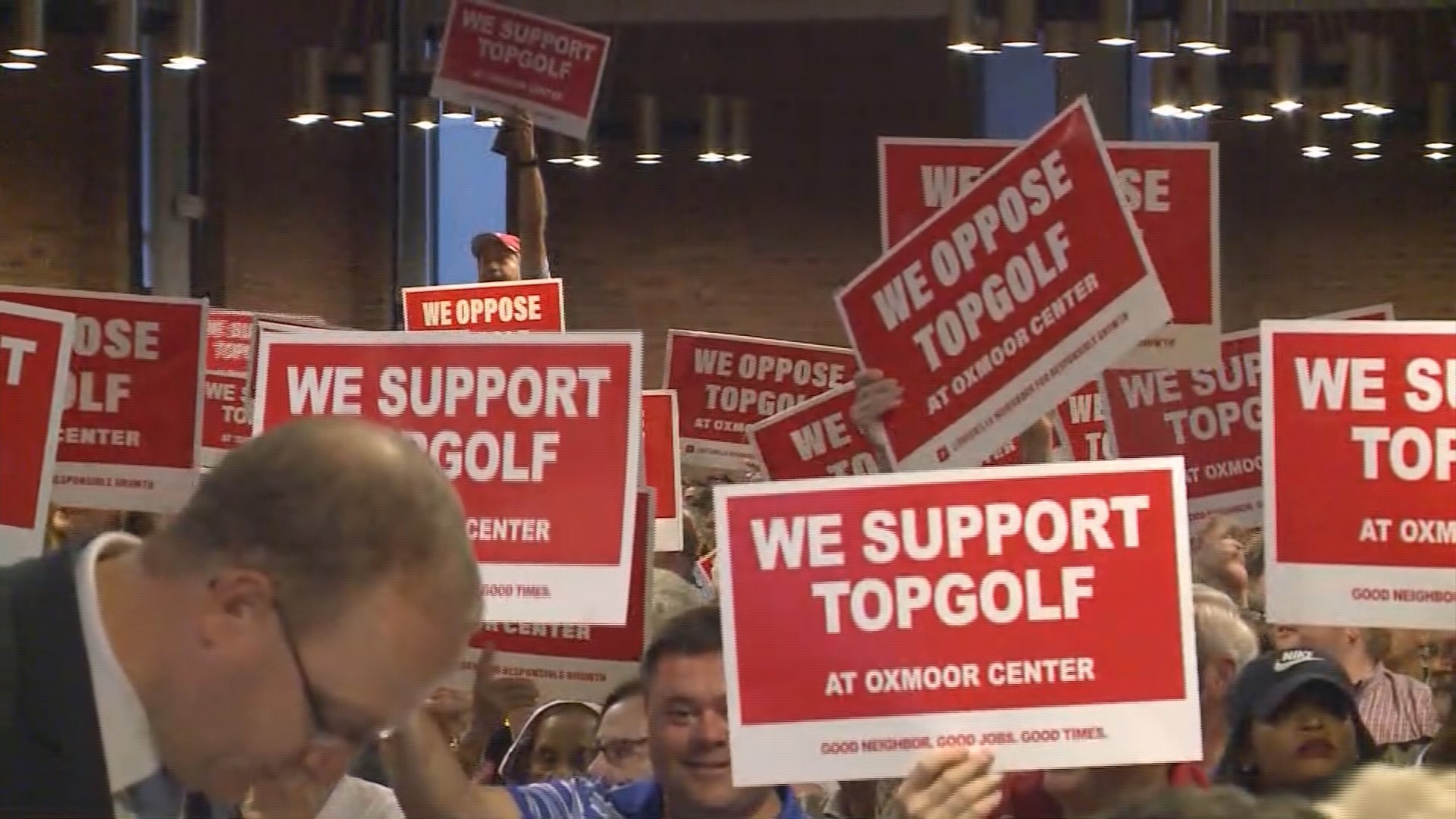 "Change is necessary, and Oxmoor Center has a promising project in hand today to help revitalize our area," argued Michael Blair, who supports TopGolf. "To reject this opportunity is to cast aside the bird in the hand for two in the bush, to sacrifice our present for a promise tomorrow."
When the commission had failed to reach a decision by midnight, a second meeting was scheduled for Monday, October 15th at 6:30 PM on the University of Louisville Shelby campus. If the commission approves the application then, it will head to the Louisville Metro Council.