After protesters dispersed around 1:30 a.m. Friday, cleaning up parts of downtown began. The most notable damage was the vandalization of the King Louis XVI statue that has been at the Louisville courthouse for over half a century. The hand of the statue was torn off as protesters waved the hand and used it to shake hands with others.
The LMPD downtown patrol center on 2nd Street had broken windows busted and a park bench and a trashcan were also lit on fire during the protests.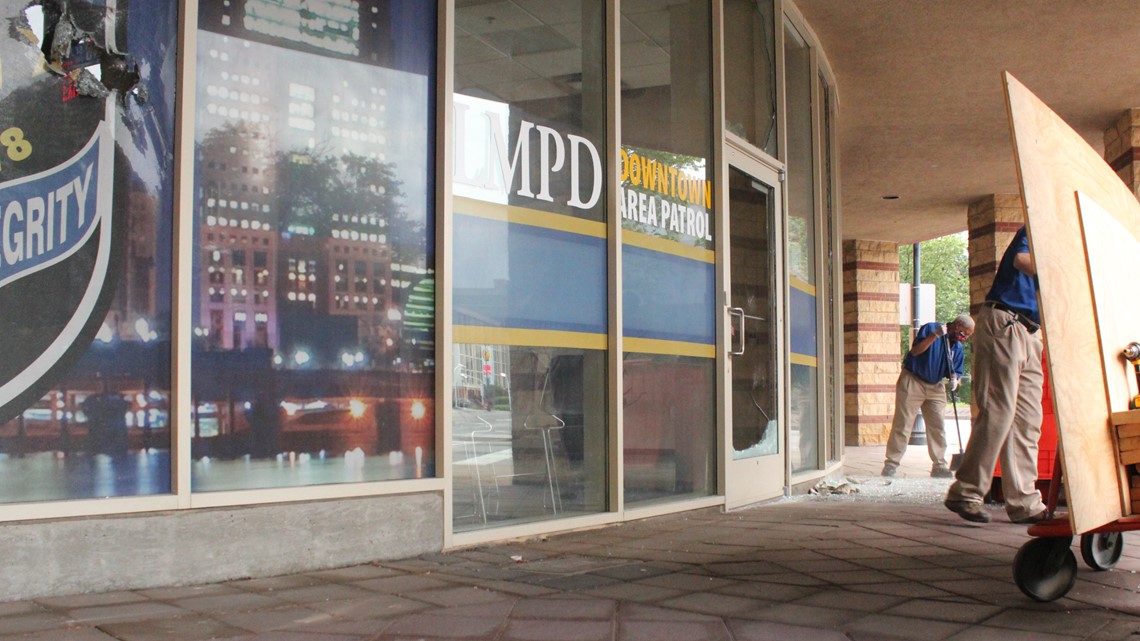 A LMPD van had the tires slashed on and glass busted out after protesters rocked the vehicle back-and-forth in an attempt to tip it over. Additionally, a few police vehicles parked at the headquarters had broken windows.
Graffiti was tagged including one on the statue of Louis XVI with, "RIP Cobo" written. A number of the graffiti displayed on the Hall of Justice were profane but one shown said, "No Justice, No Peace." Also written on a picnic table near where the protests was, "They can't kill us all."
Litter was also cleaned up in streets of downtown where the protest took place.
Fischer issued a statement in response to the protests saying, "I feel the community's frustration, the anger, th
e fear. But tonight's violence and destruction is not the way to solve it."
PHOTOS | Damage aftermath of downtown Louisville protests
►Make it easy to keep up-to-date with more stories like this. Download the WHAS11 News app now. For Apple or Android users.