LOUISVILLE, Ky. — Survivors from Kentuckiana were honored Sunday with a special celebration to mark National Cancer Survivors Day.
UofL Health James Graham Brown Cancer Center and the Kentucky Cancer Program hosted a drive-thru celebration at Cardinal Stadium.
The survivors decorated their vehicles and drove down a special red carpet while being cheered on by UofL's Ladybirds and the Kentucky Derby Festival princesses. Regional country artist JD Shelburne also performed during the event.
"Give them an opportunity just to celebrate everything that they've been through, everything perhaps they still have to get through, and just let them know that we support them, and we are behind them every step of the way," Whitney Pitman, Director of the Survivorship Program, said.
UofL Health says the Brown Cancer Center sees more than 1,200 cancer patients monthly.
Around 100 survivors participated in Sunday's event.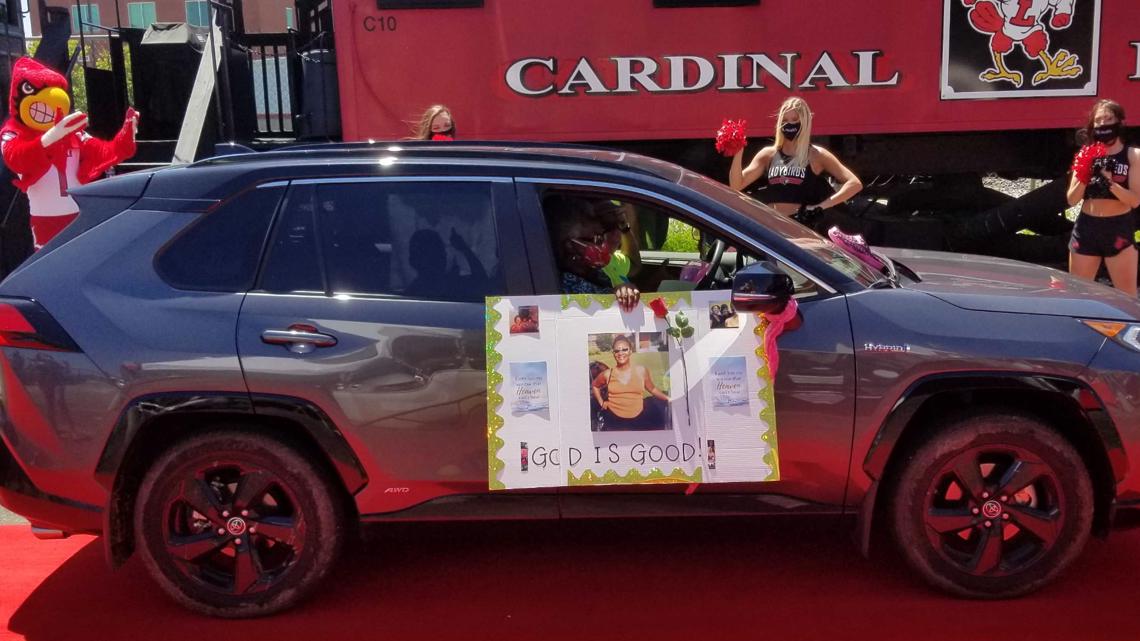 ►Make it easy to keep up-to-date with more stories like this. Download the WHAS11 News app now. For Apple or Android users.
PHOTOS | Cancer survivors in Kentuckiana honored with drive-thru celebration at Cardinal Stadium