LOUISVILLE, Ky. — The faces of Breonna Taylor, David McAtee, George Floyd and others are represented in a new mural in Louisville. The mural, unveiled Sunday on the corner of 11th and Main Street, pays tribute to some of the lives lost in the social justice movement.
Braylyn "Resko" Stewart, one of the artists, said the mural took months of planning, but only 14 days to paint. Stewart said the mural is about keeping the spirits of people like McAtee and Taylor alive.
"I want them to say their names," Stewart said. "I want them to remember who they are, what they stood for, you know, the martyrs that have died in this whole situation."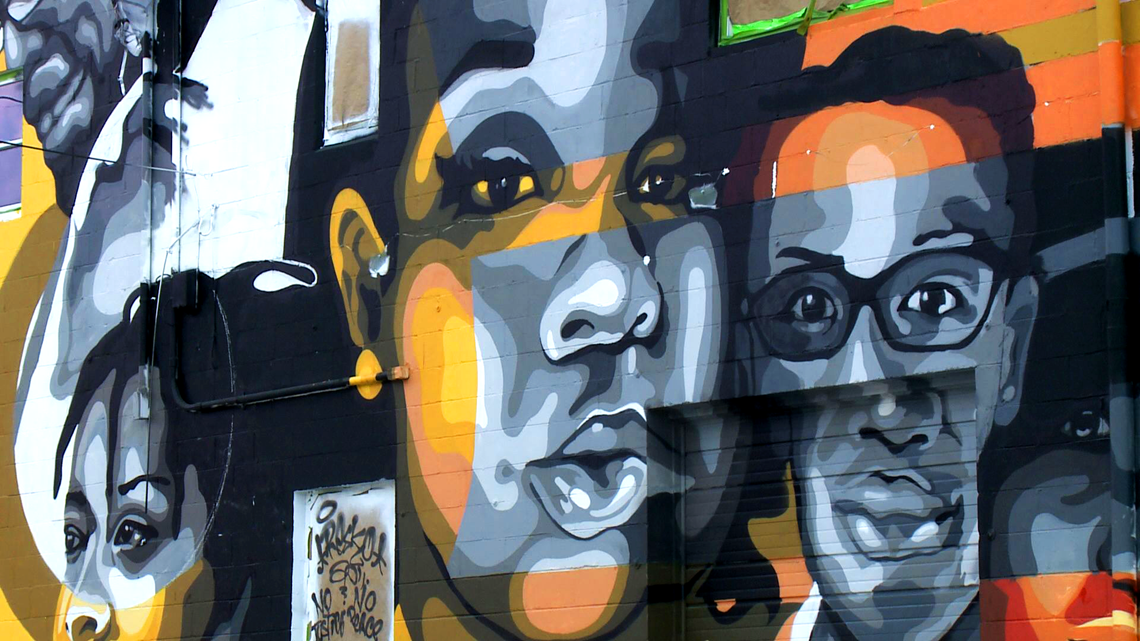 Breonna Taylor was shot several times by Louisville Metro Police officers in March during an attempted drug raid at her apartment. Her death is still under investigation. David McAtee, known in the West Louisville community as the BBQ man, was shot and killed in June by a member of the Kentucky National Guard. Officials determined McAtee shot at officers who were clearing a crowd outside his business before he was killed.
Stewart hopes every time a person drives or walks by the mural, they think about how they could be a better person for the community.
"How we can be better people, and elevate how we can think things through, you know, come together," Stewart said.
The deaths of Taylor and McAtee, as well as George Floyd and Ahmaud Arbery, sparked several weeks of protests both in Louisville and nationwide. Protesters are demanding racial equality, justice and police reform.
Make it easy to keep up-to-date with more stories like this. Download the WHAS11 News app now. For Apple or Android users.