LOUISVILLE, Ky. (WHAS11) – As Tropical Depression Florence continues to batter the Carolinas, officials with the Kentucky Army National Guard say 60 members of the 63rd Theater Aviation Brigade head to the area.
Click/Tap here to follow Lisa as she travels with the Army National Guard
That particular unit will set up a command and control center to synchronize all aviation efforts of communication, rescue and assist those affected by the storm.
PHOTOS: KY Army National Guard Deploys to the Carolinas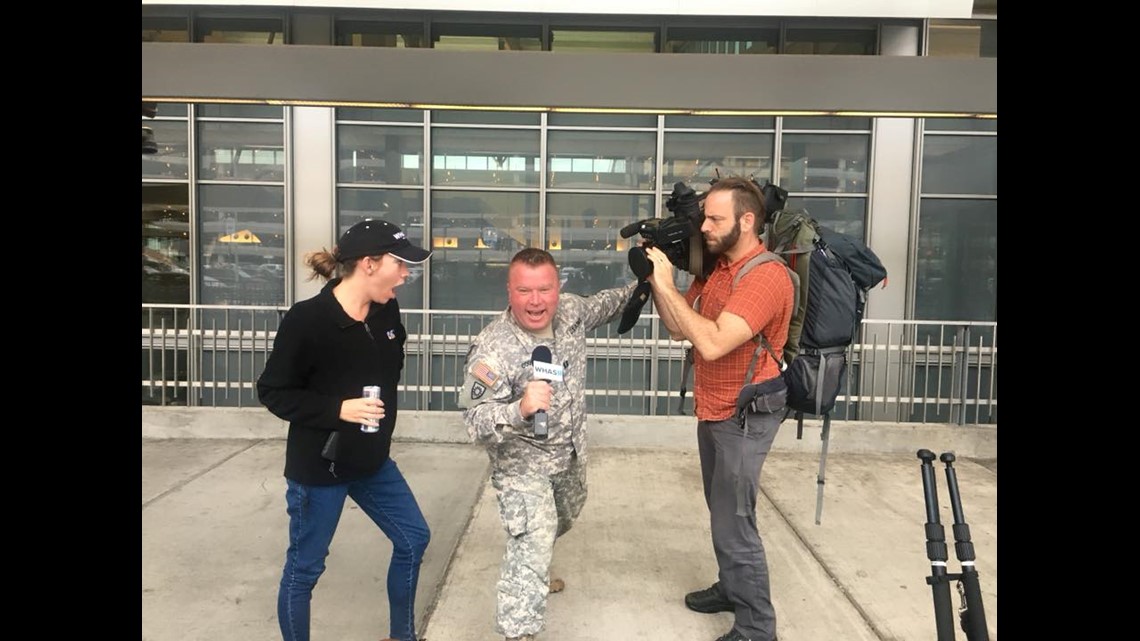 One year ago, soldiers and personnel assisted in efforts and aid to those affected by Hurricanes Irma, Maria and Harvey.
Officials say more than 7,500 National Guardsmen have been deployed to affected areas helping local law enforcement – it also includes 12 Airmen from Kentucky's 123rd Special Tactics Squadron from Louisville.