LOUISVILLE, Ky. — A Louisville mother is praying for the full recovery of her 15-year-old son who is still in the hospital after a shooting in late April.
Over the past four weeks, Andrea Gomez Sanchez has spent countless nights at the bedside of her son, Jose Baca, who remains in the ICU after multiple surgeries. Jose is off the ventilator but still needs assistance breathing.
He can't speak again yet, but mouths words to his mom to communicate.
"Going through this pain -- I want to take it from him. I beg God, 'Take this from my son and give it to me,' because it's so hard to watch him suffer and in pain like that," Sanchez said. "No kid should ever have to deal with that."
Back on April 24, Louisville Metro Police (LMPD) reported a teenager was found shot along Fordhaven Road in southwest Jefferson County. Police said everyone involved in the shooting was accounted for.
Jose is expected to survive but has a long road to recovery -- speaking to the number of non-deadly shootings that still cause families immense suffering.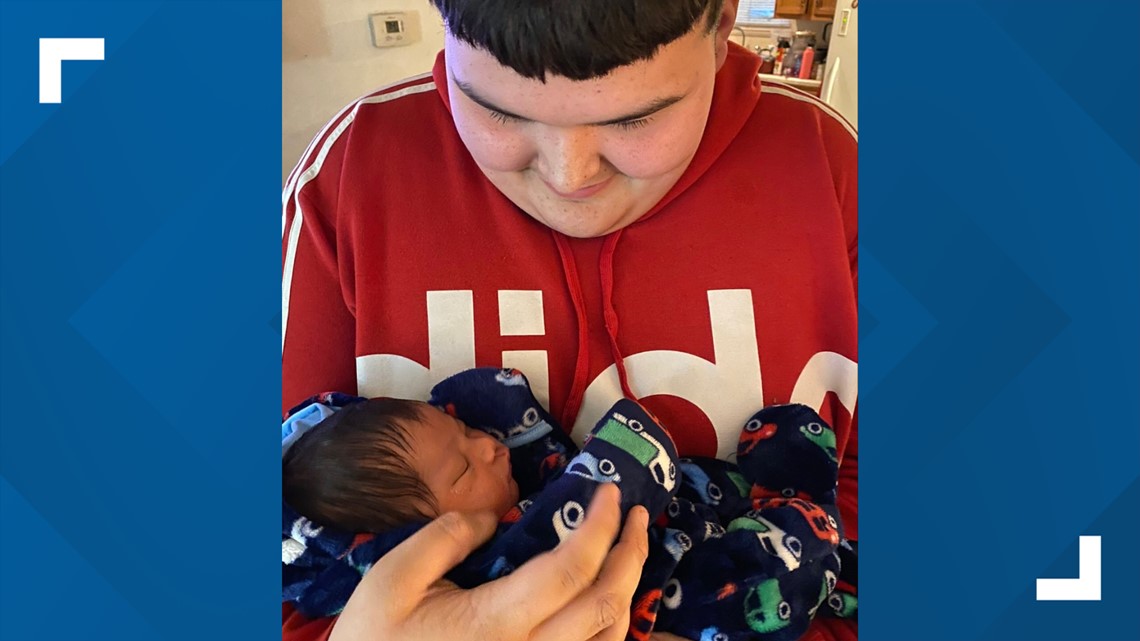 Sanchez wants to bring awareness to this fact, as day by day she has to read her son's lips just to communicate.
She also tells WHAS11 her son was hanging out with another teenage boy when the shooting happened and points to the accessibility of guns as being a huge part of the problem.
"These kids are carrying guns -- they're taking them into schools, they're taking them into our homes, they're taking them into our streets of Louisville," Sanchez said. "People are giving our kids access to these guns, people are not locking their guns up well enough. They're hurting other kids."
Sanchez says parents themselves need to step up on educating their kids at a young on the dangers of firearms.
If you'd like to help, a GoFundMe page has been set up for the family to help with medical costs.
Sanchez also emphasized her appreciation for first responders and doctors at UofL Hospital, especially given the number of tragedies to which they have to respond and shooting victims for whom they provide care.
Make it easy to keep up-to-date with more stories like this. Download the WHAS11 News app now. For Apple or Android users.