LOUISVILLE, Ky. (WHAS11) — Hidden in the southwest corner of Louisville, sandwiched between chemical plants and trucking companies, sits a forgotten neighborhood.
Lake Dreamland was once a paradise. Now its land is deteriorating, its community plagued by a reputation of drug abuse and poverty.
But how did Lake Dreamland fall so far? And what are its residents doing to change the stigma? This is the story of Lake Dreamland's promise.
Chapter One | A Pipe Dream Come True
Lake Dreamland was Ed Hartlage's fantasy. The second youngest of 14, Hartlage grew up on gaping farmland at the turn of the 20th century. He dreamed of one day turning that land into something special.
"He wanted to make...a resort, and he wanted the rich people from the city to come out there on the weekends," Earl Hartlage, Ed's great-nephew, said.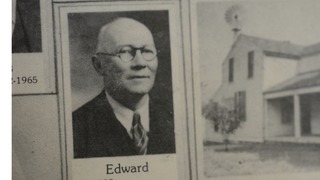 When Hartlage finally grew into his family's land, he was able to fulfill his dream. With the help of mules and a slip scraper, Hartlage dug a man-made lake onto the farmland, and began leasing lots for summer cottages.
In 1931, Lake Dreamland was officially on the map.
"No one told me this, I read it, but it was enough of a pipe dream that Ed, to try and deal with the cynics about his dream, [called] his new resort 'Lake Dreamland," historian Tom Owen said.
Louisville's elite began flocking to the resort every summer; the isolated land was far enough from the city but still close to the Ohio River. Throughout the '30s and '40s, Lake Dreamland became the top destination in town.
"Lake Dreamland was iconic," Owen said.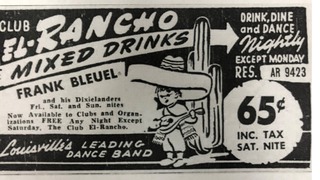 The small summer resort features boat ramp, restaurants and the hottest place in Louisville: Club El Rancho.
The old dairy barn converted into a dance hall was packed during the summer — patrons could drink, dine and dance their night away for just 65 cents.
"That was a really hopping place," Earl Hartlage said. "That was the night club in the city of Louisville."
But in 1967, El Rancho burned to the ground after falling into the hands of a motorcycle gang.
Chapter Two | A Transition into Poverty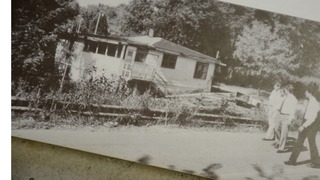 At the same time, Lake Dreamland began transitioning from summer resort to year-round housing. Workers from neighboring Rubbertown moved in thanks to Hartlage's low selling price. Cottages were expanded and winterized for lease, but there was one small problem.
"Ed retained ownership of the entire site," Owen said. "Even when he would sell occasionally, he still owned the land and he was renting out cottages, making improvements here and there but never relinquishing ownership."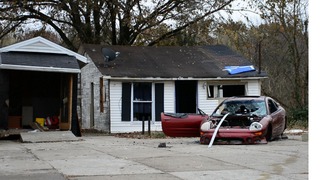 Because Hartlage owned the land, and not Jefferson County, the streets were never repaved, sewers were never installed and in some homes, running water was never connected.
"Since the residents didn't own the property, they couldn't go to the bank and get a loan to improve the properties, so [the neighborhood] increasingly fell into decline," Owen said.
Lack of public works, isolation and flooding contributed to a clear decline of the Lake Dreamland community, Owen said. Hartlage's dream was drowning.
"People quit coming out there, and it just fell by the wayside," Earl said.
Chapter Three | The Troubles of Today
When Hartlage died in 1980, county government bought the land, selling it to current residents for only a dollar. The plan was for land to be returned to the government when residents moved out — but they never did.
Lake Dreamland residents stayed in their neighborhood, and the county government continued to ignore their problems. Residents still maintain septic tanks in place of sewer systems, and some still use wells as a source of water.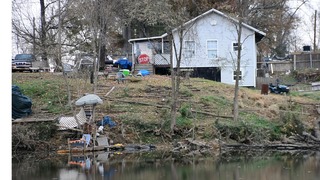 Additionally, the neighborhood's reputation has continued to be plagued by poverty and drug abuse. Driving into the neighborhood, visitors can see homes falling apart, trash filling the lake and few remnants what once was.
"It makes me feel bad because I live there, my kids live there, I feel like people look down on us just because of what someone else says," Stephanie White, a nine year resident, said.
White is not the only Lake Dreamland resident who stands by her community.
"It's not a bad place," 40-year-resident Connie Hubbard said. "It's like anywhere you go, you're going to have your good, you're going to have your bad."
Hubbard has lived in Lake Dreamland since she was 12, and said she believes the neighborhood is a nice place to live — no matter what anyone else says.
Chapter Four | Promises of the Future
In his younger years, Tim Hartlage did not feel the strong connection to his community that Hubbard had.
"After high school, I went off to college and I had no plans of coming back," Tim said. "I literally broke my rearview mirror off and said Lake Dreamland was in my past."
Tim Hartlage, Ed Hartlage's great-grandson, grew up in Lake Dreamland. When he left for college he never thought he would end up back in his neighborhood. But he did return.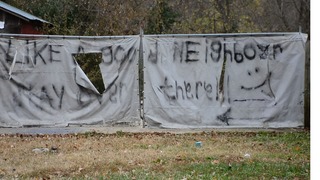 Hartlage started a ministry one mile away from Lake Dreamland neighborhood, tutoring and mentoring some of the younger residents.
"I figured I'd be here a year, then somebody else in charge, and here I am," Hartlage said. "We're still doing it."
The Lake Dreamland neighborhood is still plagued by some of its demons. Hartlage said the kids he mentors have seen things beyond their age — people overdosing or chasing people with guns.
"I'm a product of Lake Dreamland," Hartlage said. "Education is what got me out."
Hartlage hopes that helping children in the community, supporting the people around him, will help push Lake Dreamland in the right direction.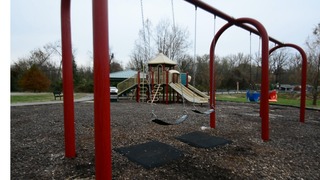 "These kids don't know any better," Hartlage said. "A lot of these people have already had their future, they've lived it and they think there's nothing else. Whatever we do with these kids, [we'll] train a child in the way they should go...so all they're going to know is hope, and people love them."
Hubbard said the church has made an obvious difference in the community.
"If this church wasn't down there, I don't know what that neighborhood would look like right now, but it wouldn't be pretty," Hubbard said. "[It] went from everybody having messy yards and houses run down [to] people fixing them up when they could, cleaning up their yards."
Earl Hartlage said the neighborhood's reputation has not changed.
But Earl, Tim, and the rest of the community refuse to give up on their neighbors — or the dream Ed Hartlage had so long ago.
"Lake Dreamland itself is more than a lake, it's made up of people that have each other's back," Hartlage said. "The best days of Lake Dreamland [are] yet to come."
Ed Hartlage's paradise refuses to be forgotten.