LOUISVILLE, Ky. — He's a Louisville native but a huge Alabama fan.
So when the team made it to this weekend's round of March Madness, Logan Keating wanted nothing more than to attend the game.
However, tickets were sold out and their resale values were high.
His mom Anita reached out to WHAS11 to share his story, and we wanted nothing more than to get him to that game.
Logan was forced to take a timeout from the games last year during a 7-month stay in the hospital. Born with a congenital heart defect, called Hypoplastic Left Heart Syndrome, his family knew he'd need a new heart when he reached adulthood. But they never could've predicted the complications they endured over the last 12 months.
"Things didn't turn out so well, and it was a long process, but you know, I trusted God and he did everything for me," Logan said.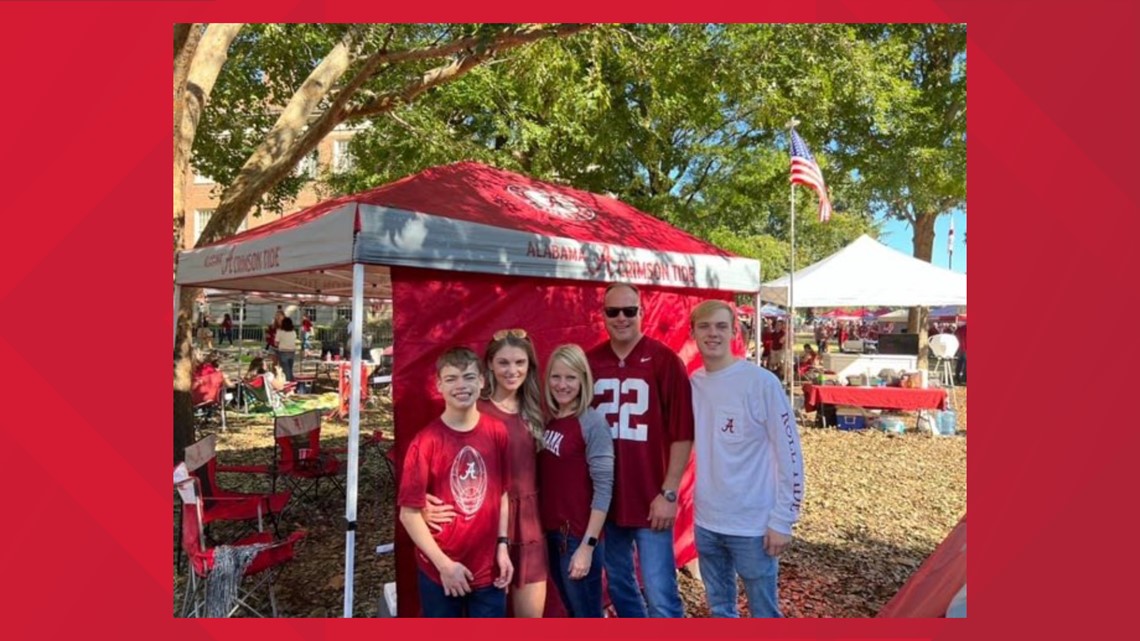 "Unfortunately now, because of his heart and the complications, he now needs a liver," Anita said. "He wakes up every day with a smile and just keeps pushing on. He's inspiring."
The family sat down to dinner at the Blind Squirrel in Middletown on Thursday night; what Logan thought was just a typical night out at one of their favorite places to watch the game. What he didn't know was that he would be served a sweet surprise.
"He told us, mom, if Bama makes it to Louisville, we have to go to the game. We have to go," Anita said. "He has bugged me and bugged me and I thought, I'm going to let this out of the bag!"
WHAS11's Brooke Hasch delivered the news: three tickets reserved in his name.
"Thanks to your mom and her friends, WHAS11 told our friends at the KFC Yum! Center and NCAA about your story and within minutes three tickets to Friday's game, for you, mom and dad. And here's the kicker. If they win, you get to go to Sunday's game, too."
Logan was all smiles. "Really?"
Excited was an understatement.
"With the help of you all and the Yum! Center and the NCAA, I never dreamed this would be possible. It's amazing," Anita said. "A dream come true."
She told us she gave up her seat so Logan's brother could attend the Sweet 16 game, but she said if Alabama wins she will go on Sunday.
Make it easy to keep up-to-date with more stories like this. Download the WHAS11 News app now. For Apple or Android users.