ELIZABETHTOWN, Ky. — A man is dead after an explosion at a home near Elizabethtown, Kentucky Wednesday night, according to the Hardin County Sheriff's Office.
The Hardin County Sheriff's Office and the Bureau of Alcohol, Tobacco, Firearms and Explosives are investigating the explosion, which happened inside a house off New Glendale Road near West Rhudes Creek Road.
According to Hardin County Sheriff John Ward, emergency crews received the call around 10 p.m. Wednesday. When crews arrived at the house, they found a man who had died. Five other people were injured, with two reported to have sustained serious injuries. One person was airlifted to University Hospital in Louisville and the other was driven to University Hospital, according to Ward.
There was another person inside the house at the time who was not injured.
PHOTOS: Hardin County home explosion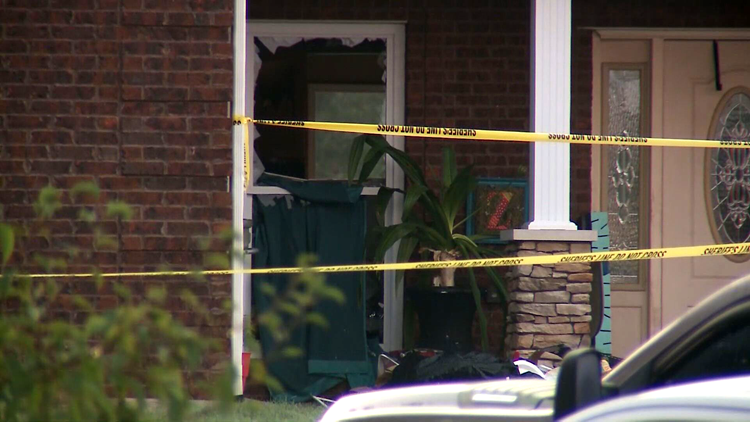 "As a teenager, I was in an explosion. Our home exploded," Ward said. "At the time it was scary but nothing like the devastation that I saw out at the scene at this explosion last night."
According to Ward, the majority of the damage is inside the house. There is some damage visible outside the house, including a front window that has been broken.
Ward said his deputies and agents from the ATF believe the explosion was caused when people inside the house were making fireworks.
"It appears legal products were used, just in an inappropriate mix possibly," he said. "I've been in law enforcement going on 37 years and in my time, I don't recall ever receiving a call about homemade fireworks and I hope I don't again."
It is not uncommon to see firework-related injuries especially around Independence Day, but Ward wants to warn residents against attempting to create their own and to always be careful when handling explosives.
"If you're wanting to use fireworks, purchase fireworks from a legal dealer," he said.
Ward said at this time, he does not anticipate any criminal charges from the case but did reiterate the investigation is still ongoing.
Make it easy to keep up-to-date with more stories like this. Download the WHAS11 News app now. For Apple or Android users.