LOUISVILLE, Ky. — UPDATE: On Dec. 28, Shively Police confirmed that Kerry Brooks has been found safe. See the latest updates here.
Original story continues below:
Kerry Brooks, 14, was last seen a week ago near the 4700 block of Van Hoose Road.
The teen's guardian, Angela Brush, said he asked to go see his friends at the nearby nursing home around 3 p.m. Sunday, December 19 and she hasn't seen him since.
Brush also said the teen has developmental delays and ADHD. Brooks is 5'2" and has brown hair, blue eyes and a mustache. He was last seen wearing a black jacket with a gray camo hood and black pants.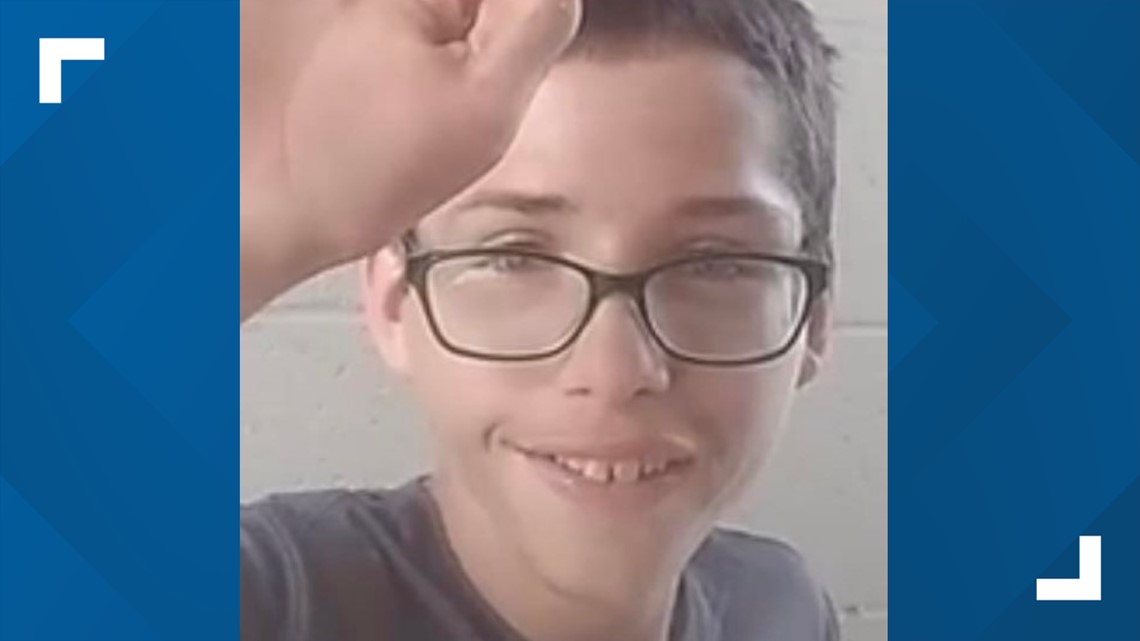 Staff at the nursing home, Signature Healthcare at Rockford, said Kerry visited often. He befriended the nurses and maintenance staff, they even bought him a toolset for Christmas. But he didn't show up on Sunday. Staff members told WHAS11 they checked the security cameras and couldn't find him.
Employee Tommy Bishop started searching as soon as he heard the news. "I checked the ditch lines, dumpsters, everywhere," he said. "Anything to find this kid."
Kerry Brooks is beloved across Shively. Everyone searching for him has their own story of how he made a positive impact in their lives.
Sisters Ginny Bray and Joann Singleton said he would stop by two or three times a week to say hello. Sometimes he would bring gifts, once a teapot, once a pencil sharpener.
"I feel like maybe God just sent him as a little angel down here because he has made so many people happy," Bray said.
In the week that he's been missing, Singleton said, "I just cried and cried and cried."
If you have any information regarding Brooks whereabouts, police said to contact Shively Police at 502-448-6181.
Reports can also be made through the Louisville Metro Police Department's tip hotline at 502-574-LMPD (5673) or anonymously online.
Make it easy to keep up-to-date with more stories like this. Download the WHAS11 News app now. For Apple or Android users.