FRANKFORT, Ky. — Governor Andy Beshear has appointed award-winning author Silas House as the commonwealth's 2023-24 Poet Laureate.
The poet laureate acts as Kentucky's literary ambassador, leading the state in a variety of literary activities and events throughout their tenure.
"I've always felt that it's great to be part of Kentucky's literary tradition. I'm proud of that," House said. "Some of my favorite writers have been poets laureate, so that makes my appointment to the position extra special to me."
The Laurel County native is the nationally best-selling author of Clay's Quilt, A Parchment of Leaves, The Coal Tattoo and Eli the Good. His most recent novel, Lark Ascending, was published last year.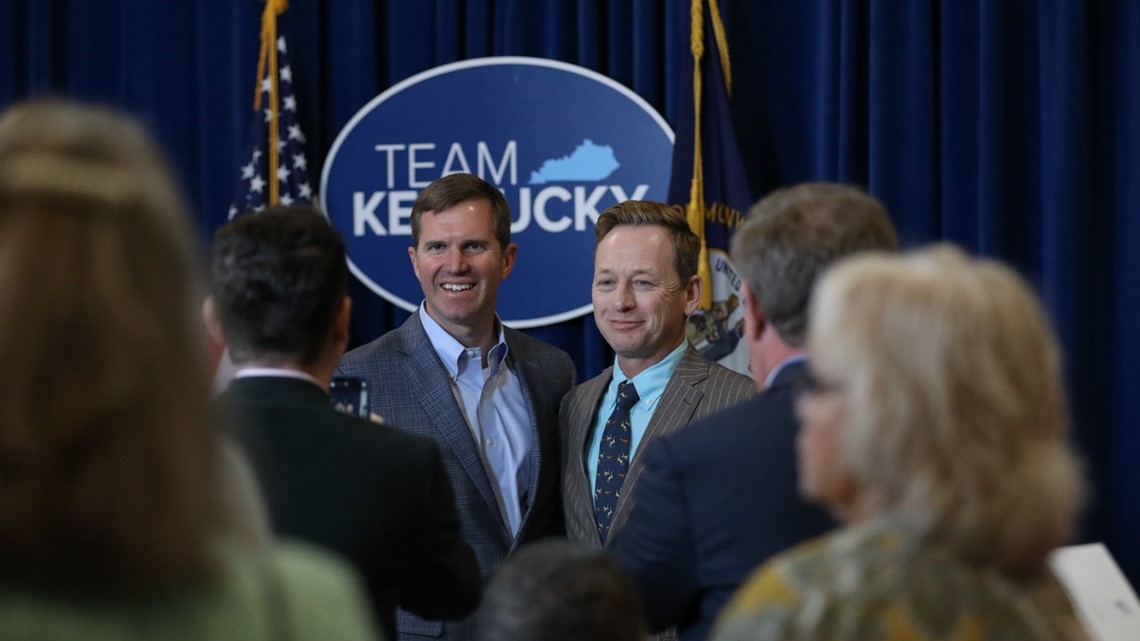 He has received many accolades for his work and has been invited to read at the Library of Congress. In 2018, his novel Southernmost was long-listed for the Carnegie Medal for Excellence in Fiction.
In 2020, Beshear presented House with the Governor's Awards in the Arts Artist Award.
House said his journey to literature began when he was 12.
"I never had a desire to do anything else," he said, adding he was very lucky to have his family and public school teachers always supporting him. "I was never discouraged."
As an openly gay man, House said he is proud to represent the LGBTQ+ community as Kentucky's Poet Laureate. He's also proud of his working-class Appalachian background.
"When you see yourself represented, especially in a positive way, that really matters. I'm a working-class, rural, Appalachian, gay person of faith," House said. "More and more I see people reducing someone's identity to an absolute. One thing I'll always talk about is that we have to stop thinking in absolutes and start thinking of people as more complex."
House was inducted as poet laureate during a ceremony on Kentucky Writers' Day, April 24 in the Capitol Rotunda in Frankfort.
As Poet Laureate, House hopes to find more ways to unite Kentuckians.
"No wonder Kentucky has produced such a rich literary tradition – we are a complicated, complex people who have many different ways of being and thinking. That diversity of thought is what makes us a commonwealth," he said. "Art brings us together in the same ways that food does, and in Kentucky, we appreciate good food and good art, whether it's literature, music, paintings, dance and many other disciplines."
Following the ceremony, there will be a special reading at 2:30 p.m. in the Paul Sawyer Public Library.
It will feature readings by House and outgoing poet laureate Crystal Wilkinson, as well as former poets laureate Richard Taylor, Joe Survant, Sena Jeter Naslund, Maureen Morehead, Frank X Walker, George Ella Lyon and Jeff Worley
Both events are free and open to the public.
Make it easy to keep up-to-date with more stories like this. Download the WHAS11 News app now. For Apple or Android users.