FRANKFORT, Ky. — Kentucky's signature spirit is pouring billions into the state's economy and creating thousands of new jobs every year.
Governor Andy Beshear and other local leaders were joined by officials from the KDA to announce the study's findings during a Wednesday briefing.
"Distilleries, jobs, wages, revenue and investment are up triple digits across the board in the last 12 years," Beshear said. "In turn, this amber wave has spurred more corn production, barrel cooperages, and other supply-side manufacturers that are sustaining families and adding vibrancy to local communities."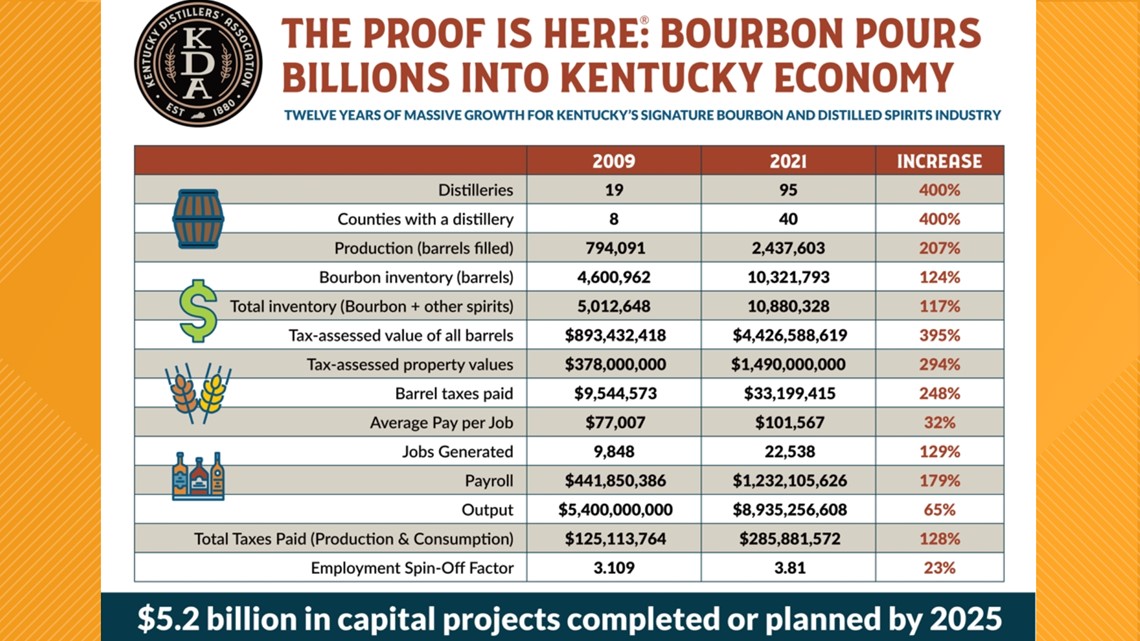 But KDA President Eric Gregory said, "we can't let success or complacency curtail this strong momentum."
"We have more jobs and distilleries than ever before," he said. "But we also have more competition from all 50 states."
The KDA's latest study said that more than 2,200 distilleries have opened across the U.S. as the industry booms here in the Bluegrass.
Kentucky's share of distilleries nationwide and good-paying jobs shrunk as a result.
Gregory said it's important that distillers, partners and government officials work together to continue the growth and attract more distillers and investments to Kentucky.
"Make no mistake," he said. "The only place to experience the authenticity of Bourbon is right here in Kentucky and we must maintain our distilling dominance."
MORE LOCAL STORIES LIKE THIS ONE:
Make it easy to keep up-to-date with more stories like this. Download the WHAS11 News app now. For Apple or Android users.