WAYNE COUNTY, Ky. — A large number of horses were rescued earlier this month after an investigation in Wayne County. The woman who owns the horses is facing several charges including animal cruelty and concealing diseased animals.
Kentucky State Police initiated the investigation after the owner of a Wayne County farm, who was leasing his land to a Pulaski County woman, filed a complaint, according to the affidavit. The woman, Jacqueline Helton, owned dozens of horses and the farm owner was concerned about how the horses were being treated.
When officers visited the farm, they found five dead horses. It was written in the affidavit that "one more horse... was down likely with a dead colt inside."
The officer also notes that two of the horses found had been dead for "a lot more than 48 hours," which is the required time owners have to properly bury dead animals.
There were 44 other horses in "poor condition." Police asked for help from the Kentucky Humane Society and the Kentucky Department of Agriculture to rescue the horses.
"It's really tough to see that," said Lori Redmon, Kentucky Humane Society President and CEO. She said five of the horses were visibly in the worst condition, and had their ribs and spine showing.
"That's a sign of malnutrition, and often, long-term malnutrition," she explained. "Another sign they have not received proper care, nutrition, or shelter is that rough coat."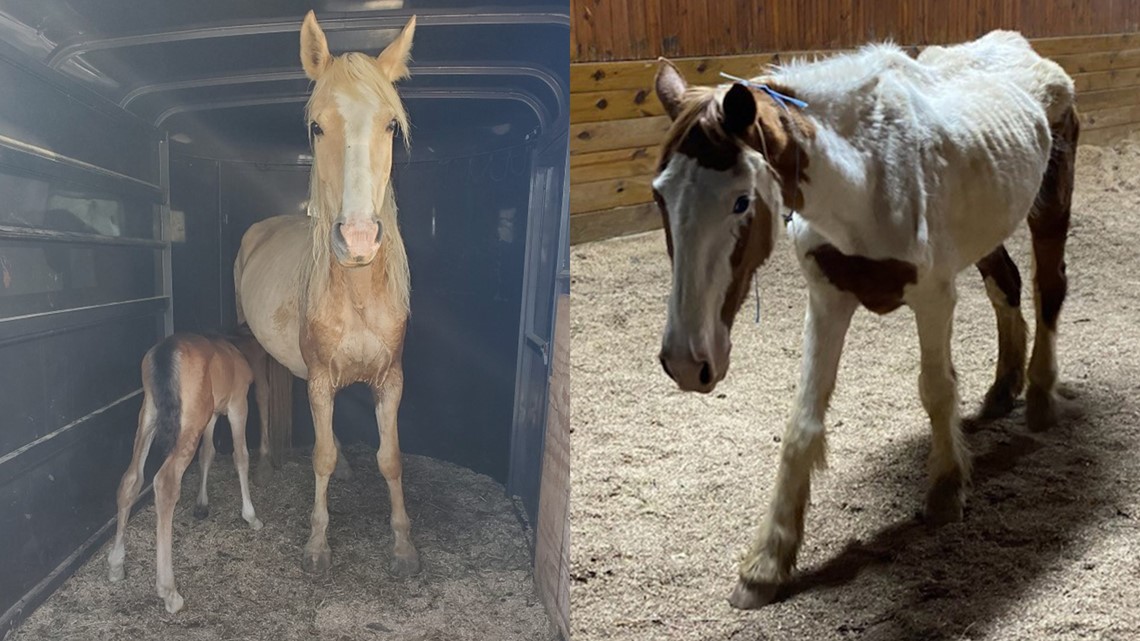 Jacqueline Helton has been charged with 44 counts of animal cruelty, 25 counts of violating quarantine/concealing diseased animals, and two counts of improperly disposing of dead animals, according to an arrest warrant.
Between May 7 and May 14, the Kentucky Humane Society's C.A.R.E. Team took in a total of 21 horses, including a mare and her 3-day-old foal. The horses were taken to the Willow Hope Farm in Simpsonville. The other horses will be cared for by other rescue partners.
"They were in pretty rough shape and just, we're very happy we were able to help out," said Redmon.
The horses have been at Willow Hope Farm for about a week, but Redmon said she's already seen some positive progress, including a trot from some of the horses for the first time on Tuesday.
"They walked off the trailer, they saw some hay. They started eating right away."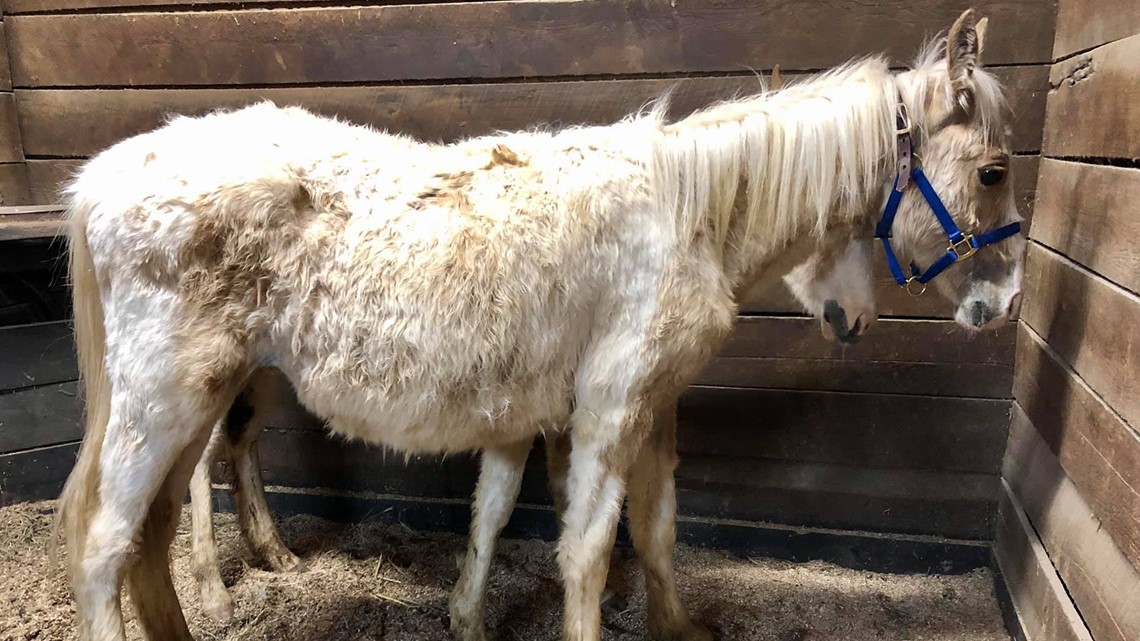 The road to recovery could take months to a year, but Redmon said they're on the right track.
"It just gives me a great feeling to know we have done all this together as a team."
Make it easy to keep up-to-date with more stories like this. Download the WHAS11 News app now. For Apple or Android users.