Inside Investigations: Who Killed Alberta Jones?
Alberta Jones was a civil rights pioneer when she was murdered in Louisville in 1965. She recently received a hometown hero banner but even with that, many still don't know much about her and even less about her unsolved murder.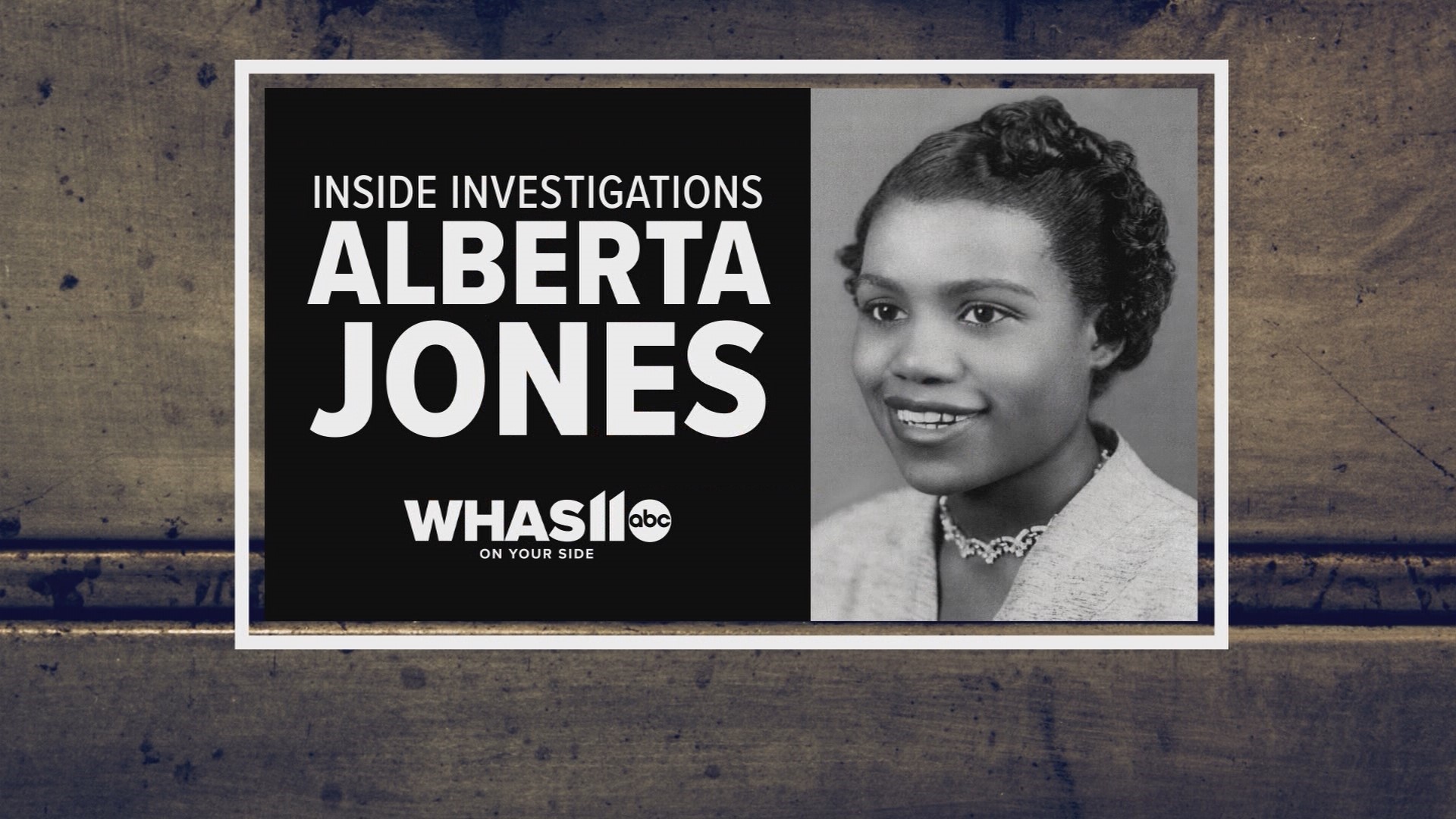 Louisville native Alberta Odell Jones was an icon and trailblazer, yet, sadly in August 1965, she also became a high-profile murder victim.
"I do believe that she was killed because of the work that she was involved in," Bellarmine University professor Dr. Lee Remington told the ITEAM.
What happened to Alberta Jones?
:
Beaten and left for dead, Jones' body was discovered in the Ohio River near the Old Fountain Ferry Amusement Park. Her purse and shoes were missing but found later near the Sherman Minton Bridge. Those were discoveries which proved frustrating for investigators as the case was closed with no arrests.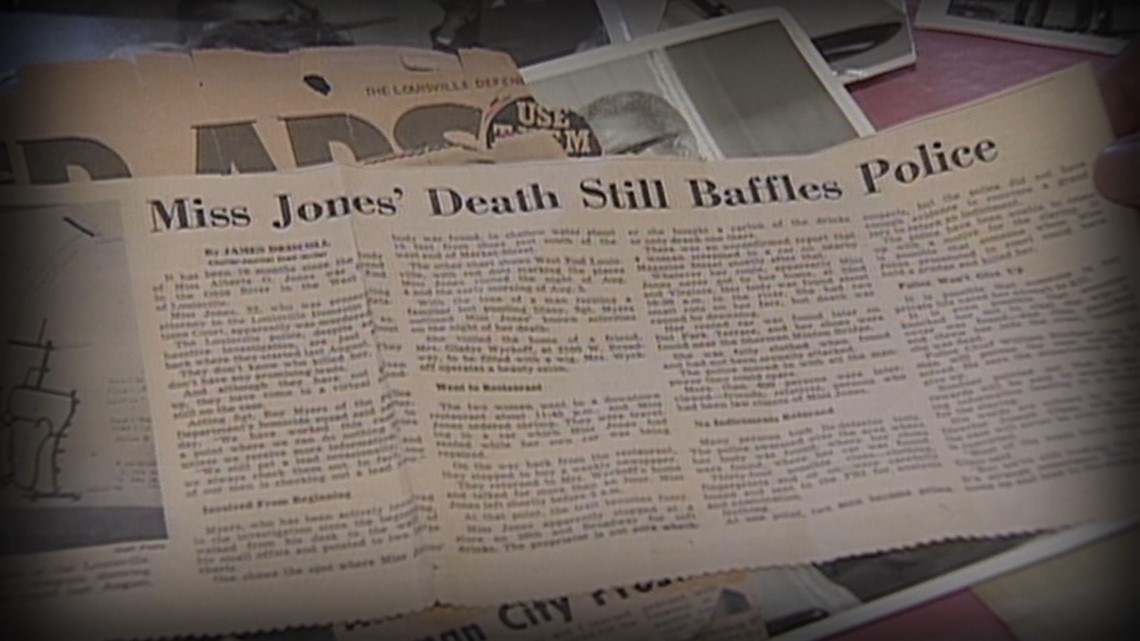 Years later, a photograph caught the attention of Remington, who was a first-year law student at the University of Louisville Brandeis School of Law.
Between classes, Remington stopped to take note of a group of people pictured on the wall.
All of them were African-American pioneers in Kentucky law. All of them were men, except one: Alberta Jones.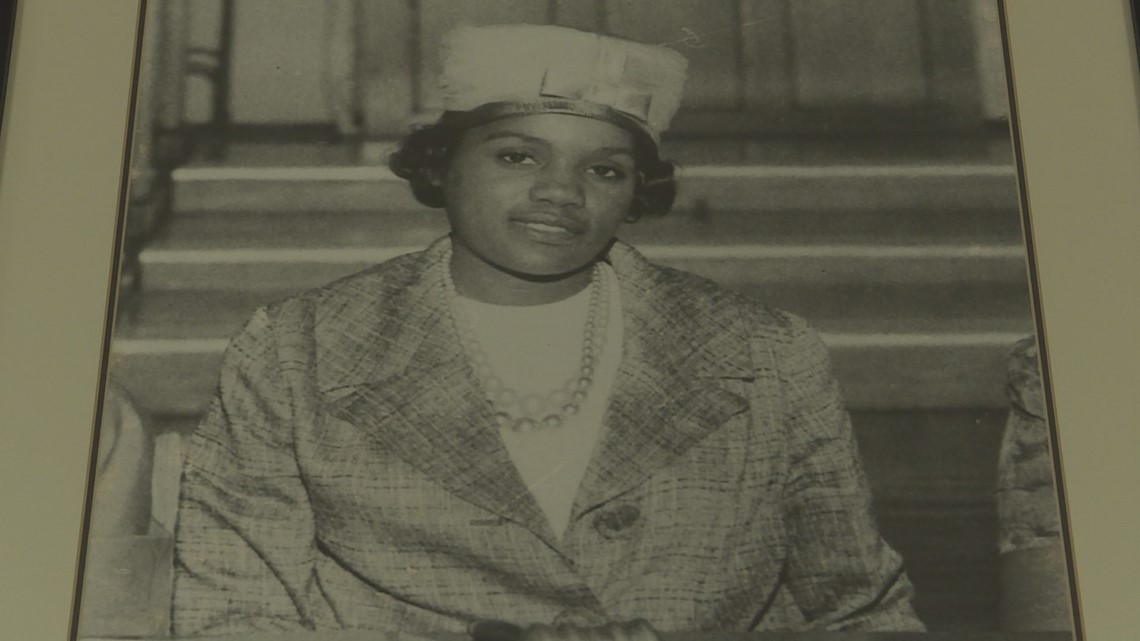 "I've always been interested in history and civil rights and I remember being surprised that I'd never heard of her," Remington said.
During a time when the university was still segregated, Jones graduated at the top of her class at the University of Louisville and the same from law school at Howard University in Washington, DC.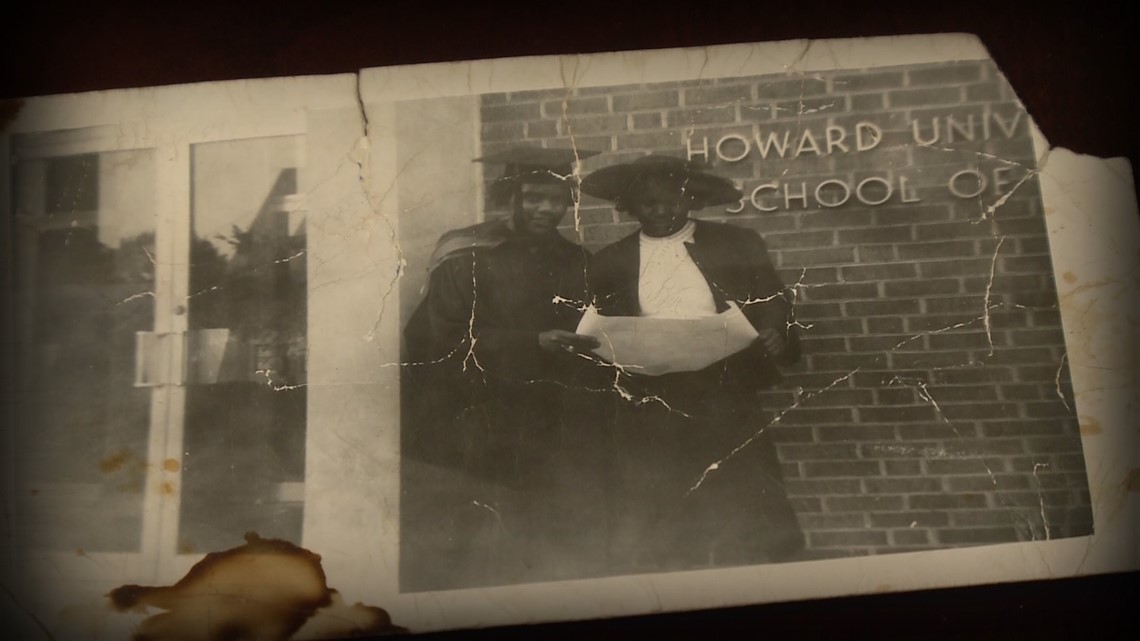 Jones went on to become the first black woman to pass the bar in Kentucky and the first female prosecutor of any race in Louisville. The last line of the description Remington read from the picture is what sat with her: Jones murder remains unsolved.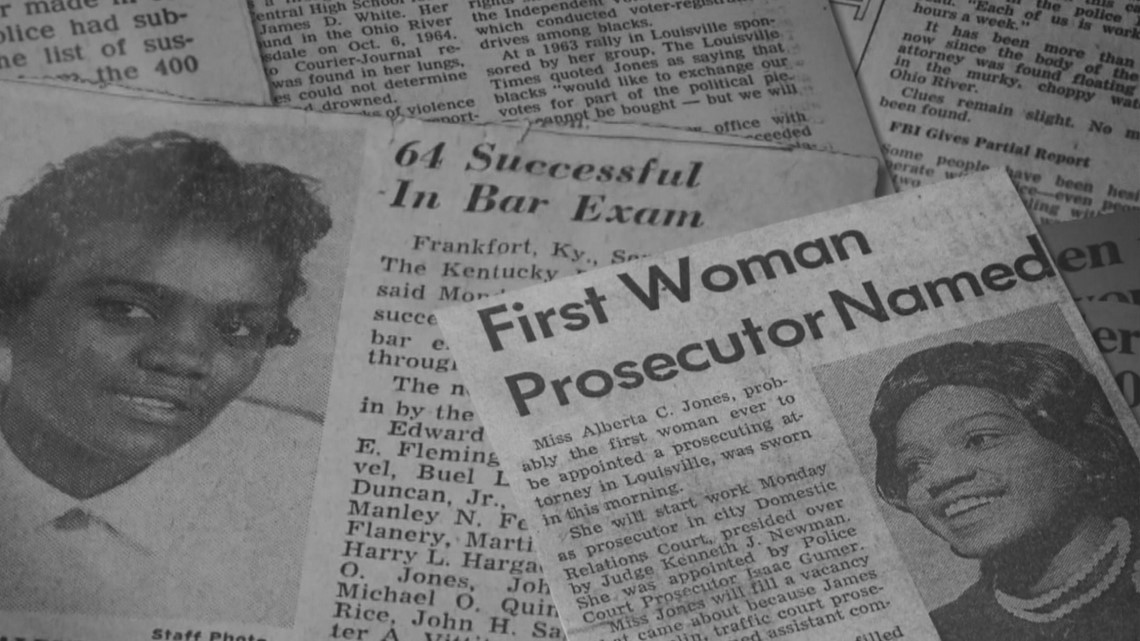 "For such a phenomenal woman who was way ahead of her time, not only does she deserve justice for her murder but she deserves that recognition for the many, many things she did, she was a trailblazer," Remington added.
She wanted to give Jones that recognition by writing her biography. Her research led to a connection with Jones' sister, Flora Shanklin.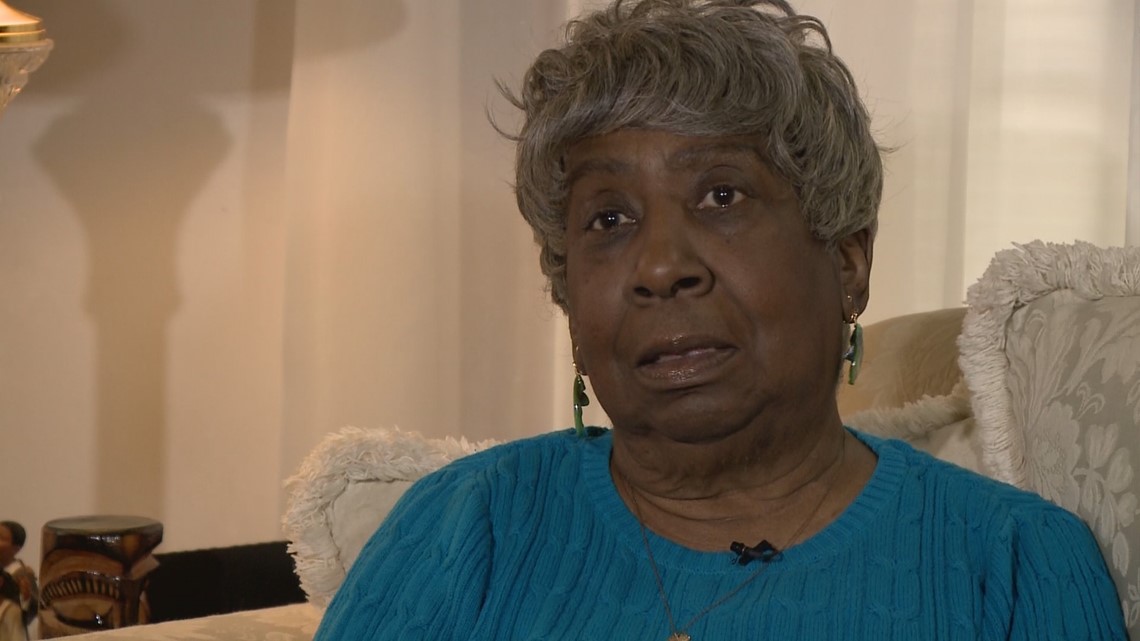 The two were born 5 years and 9 months apart, but when it came to their bond, nothing could separate them.
"I could tell her any, anything and she'd never judge me, I don't care what it was I could tell her," Shanklin recalled.
Shanklin told the ITEAM, she could always talk to her sister until sadly she could not.
"I would get off from work and something would happen on my job and I'd say, 'Let me go home to tell her,' then I would realize she wasn't there and I would sit down and cry," Shanklin said, fighting tears, "I knew she wasn't there for me to talk to anymore and that was the hard part."
Recalling the night of the murder, Shanklin remembers her sister receiving a phone call from a friend who was facing a lawsuit and was asking Jones to come to her home. But because it was 10 at night, Jones told the friend there was nothing that could be done at the time.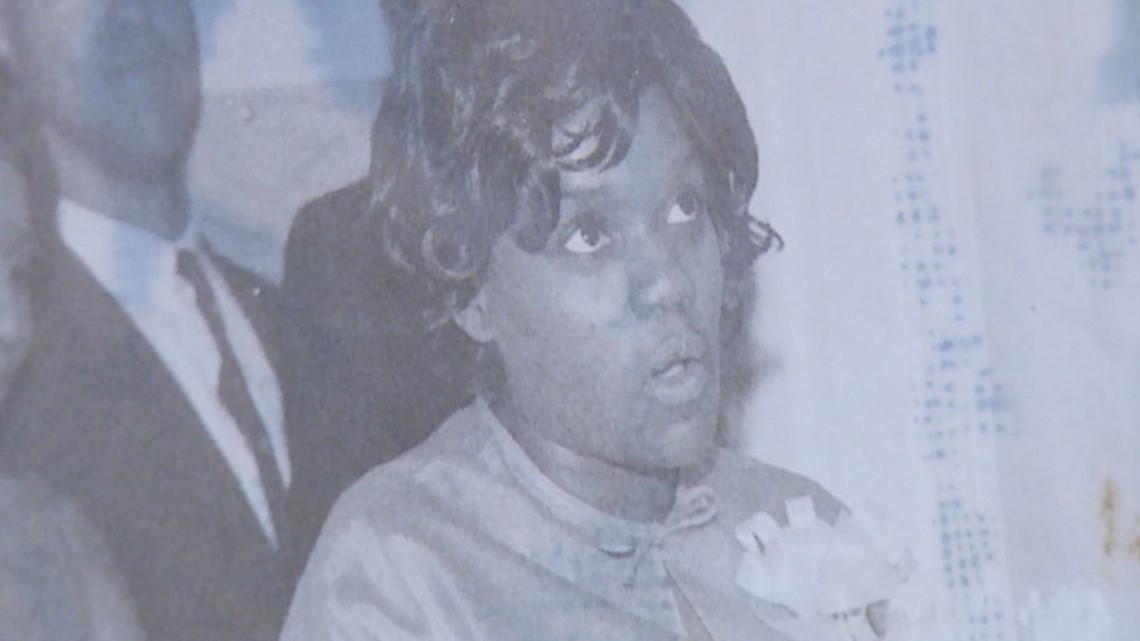 "She did not want her friends who were less educated than her to think that she was above them," Shanklin said, "So [the friend] said, 'Since you've got this position, you've gotten so uppity that you don't have any time for your friends,' and Alberta said, 'OK, I'm coming.'"
Jones wanted to prove her loyalty by going to the friend's house, but not before what proved to be an eerie final conversation with her sister.
"I left her on the couch reading a magazine about Kennedy getting assassinated, and the last thing I said to her which still hurts 'cause she sat there and she said, 'I hope I don't get assassinated,' and I said, 'You don't worry about it, you're not the President of the United States.'"
That night, though, Jones was murdered.
The person who identified her body was also a young lawyer at the time and shared an office with Jones on West Broadway: Kentucky State Representative Darryl Owens.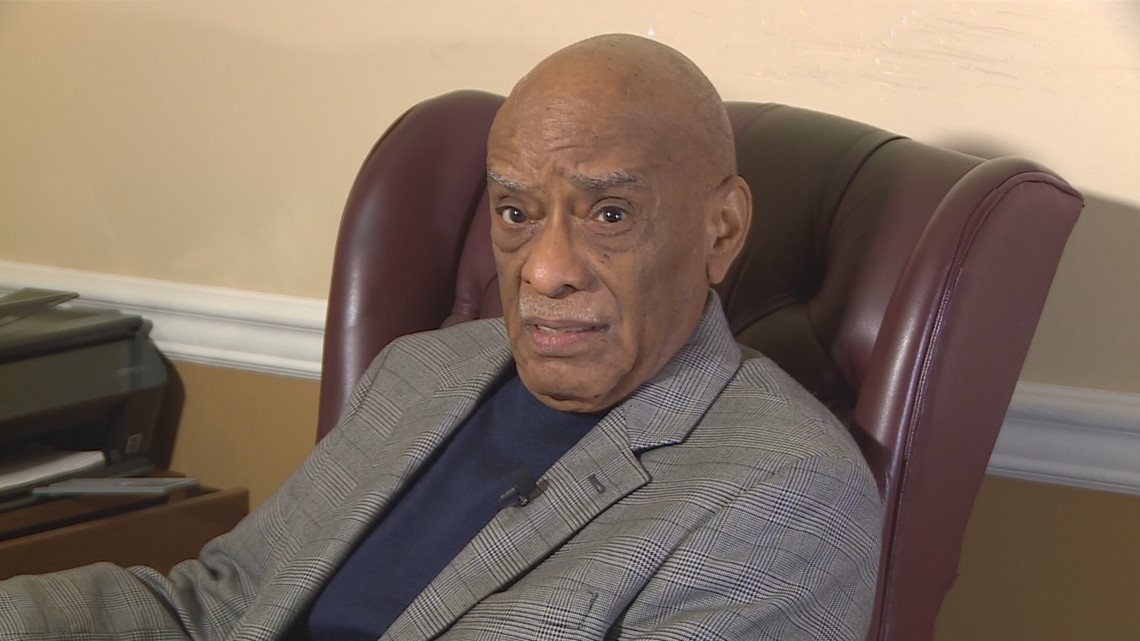 "It was the worst experience of my life," he said.
Years later, after the case had been closed, Remington interviewed Jones' other colleagues and relatives.
"Then I got a copy of the case file and that's when I realized that it was more than just a book project," Remington said.
In the file, Remington reviewed police reports which detailed witnesses who reported seeing a woman attacked and dragged near the Sherman Minton Bridge. Also, the car Jones was driving was found on Del Park Terrace, miles away from her body.
A critical clue in the file, a copy of which Remington provided to the ITEAM, was a Federal Bureau of Investigation report matching a fingerprint from the vehicle to a specific person. Investigators traveled to California to question the person whom that print belonged to.
Remington also read a note from investigators which said the person was deceptive during a polygraph examination.
WHAS11 News is not identifying the person because they have never been charged.
Despite that evidence, investigators did not have enough to file charges.
"From my perspective, she was a person who didn't have any enemies," Owens recalled of his friend, "She was very outgoing, very friendly. I don't know if she ever met a stranger. "
In her quest to get the case reopened and re-investigated, Remington found a letter from prosecutors to police which stated virtually all of the detectives on the case was dead. However, Remington was able to track down one of the detectives, who was still alive.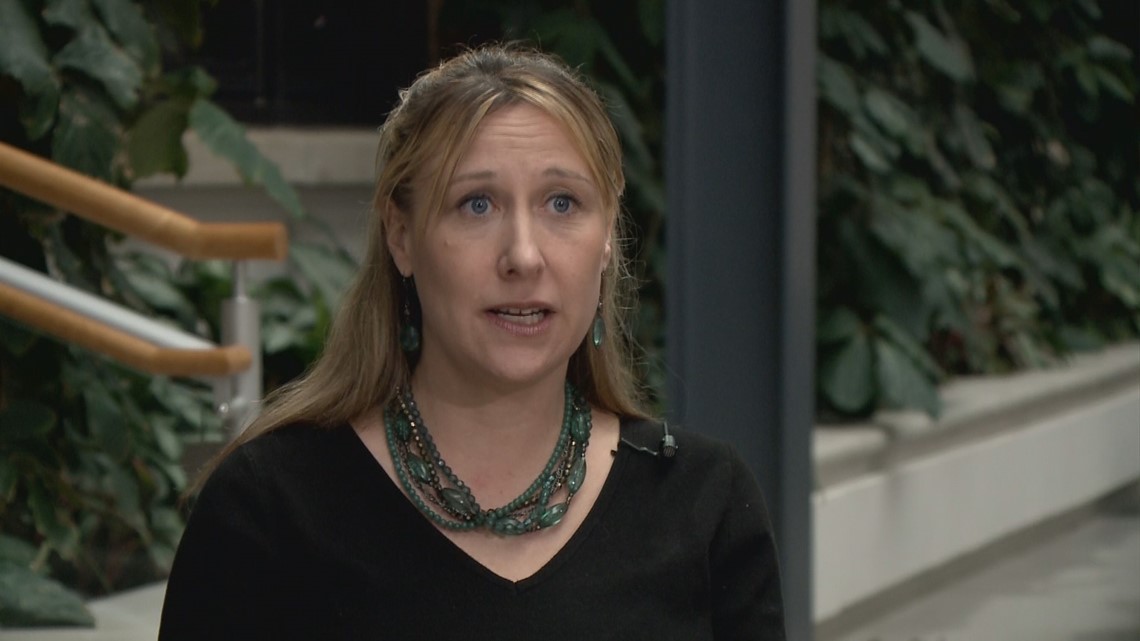 "He was a very young detective in 1965, and he had made his way up to the top very quickly," Remington said, "The problem is, they don't get paid very much and so he felt as though he couldn't support his family long term."
The detective left the police force not long after the investigation started.
"Even now, 52 years later I think sometimes I'm past it but I'm not," Shanklin said.
She said the wall of silence and passage of time are not a grant of immunity to anyone who is responsible for her sister's death.
"Vengeance is my sayeth the Lord," Shanklin said, reciting the Bible verse from the book of Romans, "There will be a judgement day and I have to continue to believe that what I've been taught in Sunday School and church [is] that you pay for what you did and that I may never know but the man up above knows."
Alberta's Achievements
:
A trailblazer for equal rights, Alberta Jones was a rising star in Louisville.
"People are not aware that this phenomenal black woman did all of these things in the fifties and sixties," Bellarmine University professor, Dr. Lee Remington, who is writing a biography on Jones, said.
Born in November 1930, Jones grew up in Louisville's West End and graduated from Central High School. She earned her bachelor's degree from the University of Louisville at the top of her class.
"This was an amazement for a black woman," Jones' sister, Flora Shanklin said. "Even it had been a black man at still-partly-segregated UofL for this to happen."
Shanklin watched her sister continue her education in Washington, DC, where she earned a law degree from Howard University. She, again, finished at the top of her class.
Shanklin shared a faded and aged photograph shows Jones with her proud mother, Sadie, at her side.
"My mother had always said from the time she was a little girl, she did not know what [Alberta] was going to be but she always knew it was going to be in a man's field, and being a lawyer back then was in a man's field."
As a member of Zeta Phi Beta Sorority, Inc., Jones again made history by becoming the first black female in Kentucky to pass the bar. It launched a legal career during a time when there was tremendous discrimination towards blacks and women.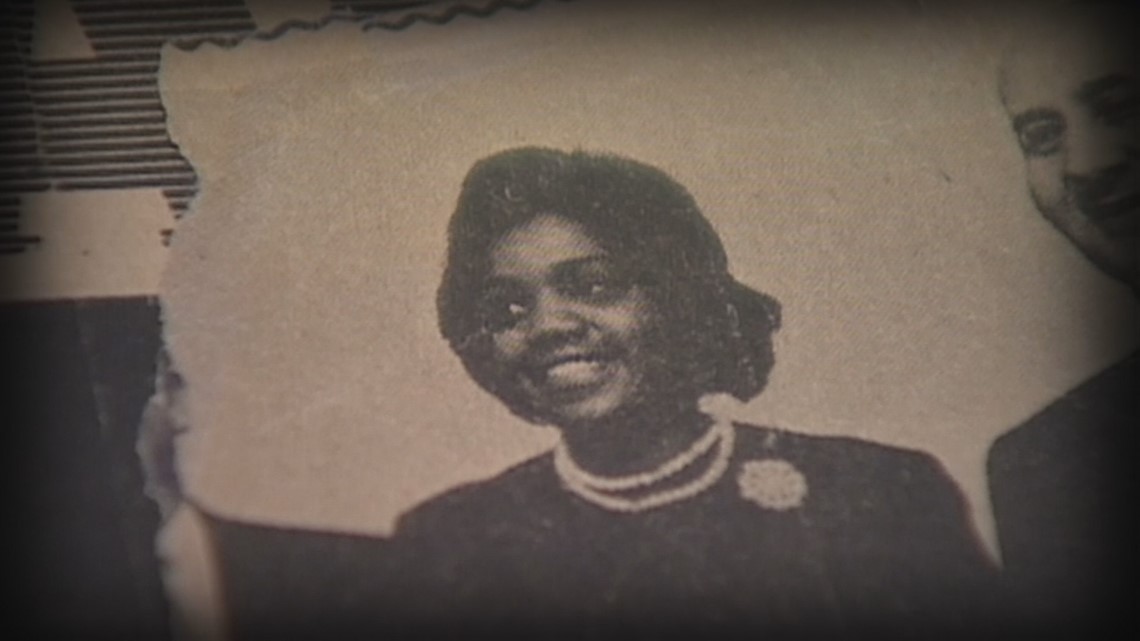 "She had her own practice on West Broadway, it was a very successful practice," Remington added.
Jones served the public as a prosecutor in domestic relations court. But she also worked alongside a young Cassius Clay, being the only woman to negotiated Clay's first boxing contract along with 11 wealthy businessmen who were known as the Louisville Sponsoring Group.
"She made sure that a certain percentage of all proceeds, of his proceeds, would go into a trust that he couldn't touch until he was 35 because she was particularly concerned, again -- this was so ahead of its time -- of professional athletes not being able to spend their money wisely and so she wanted to protect her client," Remington recalled from her research.
Jones also invested her own money back into the community.
"At her death, her estate -- in today's money -- was worth about a half a million dollars and that was solely from her buying up property and investments and understanding how business works," Remington said, "She had a very keen business mind."
Jones also became the Executive Director of the Independent Voters Association which promoted better education to the black community about voting. It helped register more than 600,000 African-Americans.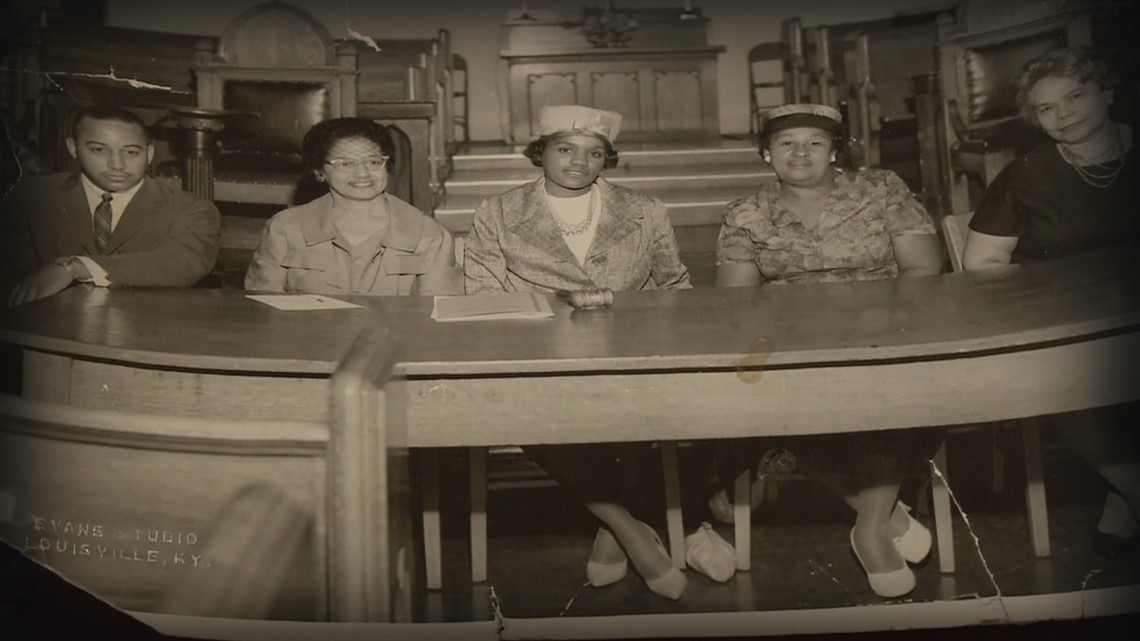 "Her point was, 'If blacks would vote independents then neither one of those parties would have control over them and she could use that power,' which she did, to sway both directions. "
In 1963, while the Civil Rights Act was languishing in Congress, there was a call to drum support for the legislation at the local level. Kentucky State Representative Darryl Owens (D-43) shared a law office with Jones on West Broadway and remembers her deep passion for civil rights.
"If she felt strongly about it you didn't have to ask her about it she would let you know," Owens smiled.
Jones mapped out a simple plan to deliver the message on why the Civil rights Act needed to become law. The idea is part of Remington's class. Recently, Remington shared with her students Jones suggested blacks and whites go home and eat dinner together.
In an era where few blacks and whites were not even welcome in the same buildings, Jones encouraged folks to sit down for a meal and just talk.
"Her quote at the time was, "Wouldn't it be nice if we could just get to know each other?'" Remington told her students.
It was a simple yet profound solution which led to a City ordinance making it illegal to discriminate based on race in any place of business open to the general public.
Then-Mayor Cowger said it was the first such law in any major city in the south.
"For such a phenomenal woman who was way ahead of her time, not only does she deserve justice for her murder but she deserves that recognition for the many, many things she did," Remington said with admiration, "She was a trailblazer. "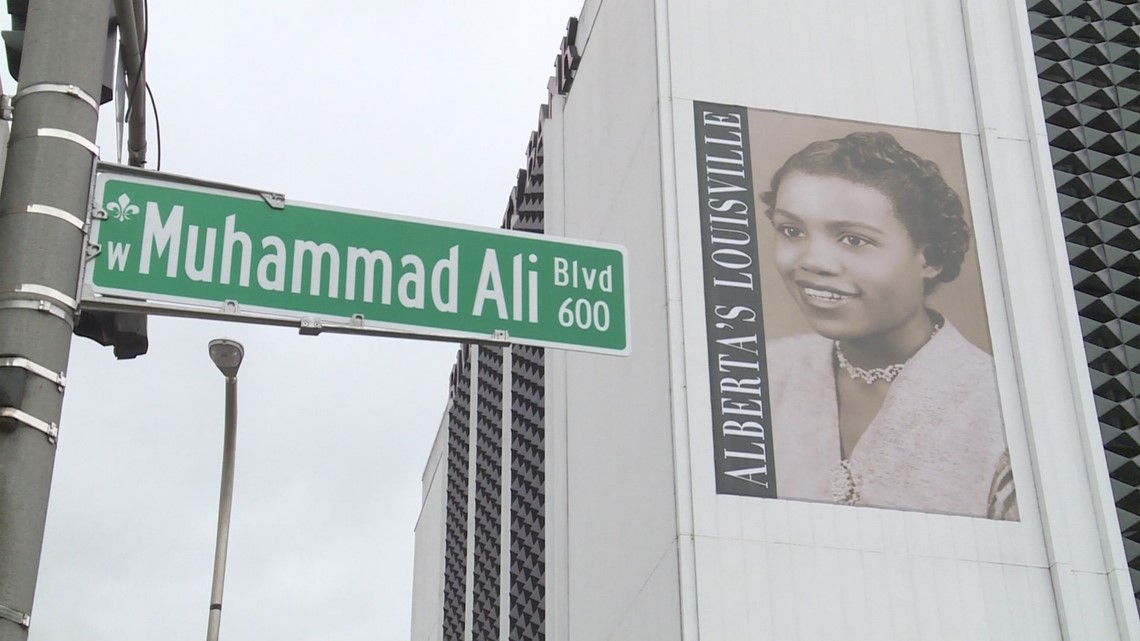 A black woman who achieved greatness despite the odds in a segregation-gripped country.
"Somebody told her they said, "You're a black woman so you've got two strikes against you,' and she said, 'Well I've seen people with two strikes hit a home run.'"
WEB EXTRA: Law wasn't Alberta Jones' first choice
Alberta's Legacy
:
On an October day in 2017, the heavens heard a sweet sound of gratitude from a group of Louisville residents praising through song the legacy an icon. It happened in a place where a picture affixed to the side of the River City Bank Building pulled everyone's eyes to it. The portrait featured attorney Alberta Jones who had just become one of Louisville's hometown heroes.
The banners are reserved for a limited number of notable figures with strong ties to Louisville.
"It's long past time that Alberta Jones got her due as a uniquely brilliant, compassionate, resourceful and fearless fighter for justice and opportunity in her city of Louisville," Mayor Greg Fischer said to a round of applause at the time.
Jones' sister, Flora Shanklin, was in the center of the celebration.
"We were really in shock for the crowd of people that turned out for it," she said, recalling her sister's many accomplishments. She said this one felt much different.
"[She's honored] in the County Attorney's Office, they did a ceremony there, and she's in the University of Louisville law school. She's in Bellarmine's library but this one, people can pass down in their car and see it, so I'm very proud of that one."
The most recent honor for Jones came at her alma mater, Central High School. Student there are participating in the prominent Law & Government Magnet program. Students have their classroom physically split into an instructional area and a practical area which is outfitted and designed to look like a courtroom.
On April 27, the school held a ceremony naming the Alberta O. Jones Courtroom in their famous alum's honor.
At 34 years old, Jones trailblazing journey was cut short in 1965. That August, she was beaten and thrown into the Ohio River. No one was ever arrested or charged in the case before it was closed. It was reopened in recent years, but remains unsolved.
Bellarmine University professor Dr. Lee Remington was instrumental in getting the case reopened. She's plans to write a biography of Jones and her accomplishments, which came at a time when the city and the world were divided.
"She was the type that could bring groups together, she has the most powerful white friends in the city, she has the powerful black friends in the city, she had the least powerful black friends in the city, she had the least powerful white friends in the city," Remington said, "In other words she was the person who could bring so many types of people together. "
Decades later, a scholarship at Bellarmine is named in Jones' honor and is given to a deserving student heading into law school.
It was 2014 when Ajla Hakalovic first hear the name Alberta Jones at an awards ceremony. Hakalovic learned that night Jones was the first black woman to pass the bar in Kentucky and the first woman to serve as a prosecutor in Louisville.
Then Hakalovic was awarded the Alberta Jones Scholarship.
"It was very emotional, it was amazing; I felt very honored and humbled that my name would now be associated with somebody like Miss Jones' name," she said.
Hakalovic is the scholarship's first recipient. Remington said there was no better person to receive the honor.
Hakalovic was born in Bosnia in 1991, the year before war broke out on her birthday.
She and her family were in Bosnia throughout the war and found shelter in a Croatian concentration camp. Ajla was two at the time. Days later, her family got its green cards and headed to Louisville in 1994.
Speaking no English at the time, her father had just $100 in his pocket.
"I knew that I'd come very far and I did not ever want to give up and if it wasn't for me, it would be for my parents."
It was during those difficult times she decided she wanted to be a lawyer. It was quite the life decision at the age of four.
"Lawyers are behind a lot of movements that happen and I thought how else could I possibly make the world a better place."
Someone who witnessed Jones make the world better was fellow attorney and Kentucky State Representative Darryl Owens. He, too, graduated from Central High School and later shared an office with Jones. Owens remembers times filled with joy and laughter."
When asked if Jones were alive today, what would she be doing, Owens replied with a chuckle, "Raising hell!"
He believes Jones love for people and community would have taken her further than she could have ever imagined.
"I think she very well could have been an elected official, an orator, giving speeches across this county."
It's Jones' legacy which inspires others to finish the work she started.
"Everyone should have equality, everyone should be peaceful and, that, basically anything you want, you can achieve particularly as a woman," Hakalovic added, "It doesn't matter if you're a minority, it doesn't matter what color you are it doesn't matter what ethnicity you are or where you come from."
Lena Duncan, a senior executive producer at WHAS11, contributed to this report. You can reach her at lduncan@whas11.com.