LOUISVILLE, Ky. — A new wave is hitting some coastal states. Florida, South Carolina, and Texas are just a few spots seeing coronavirus spikes.
AAA estimates Americans will take 700 million trips which is about 15% down compared to last summer travel season. As folks return from vacation they could bring the virus home with them.
The FOCUS team diving into the latest trends for Kentuckiana.
First, let's take a look at Indiana.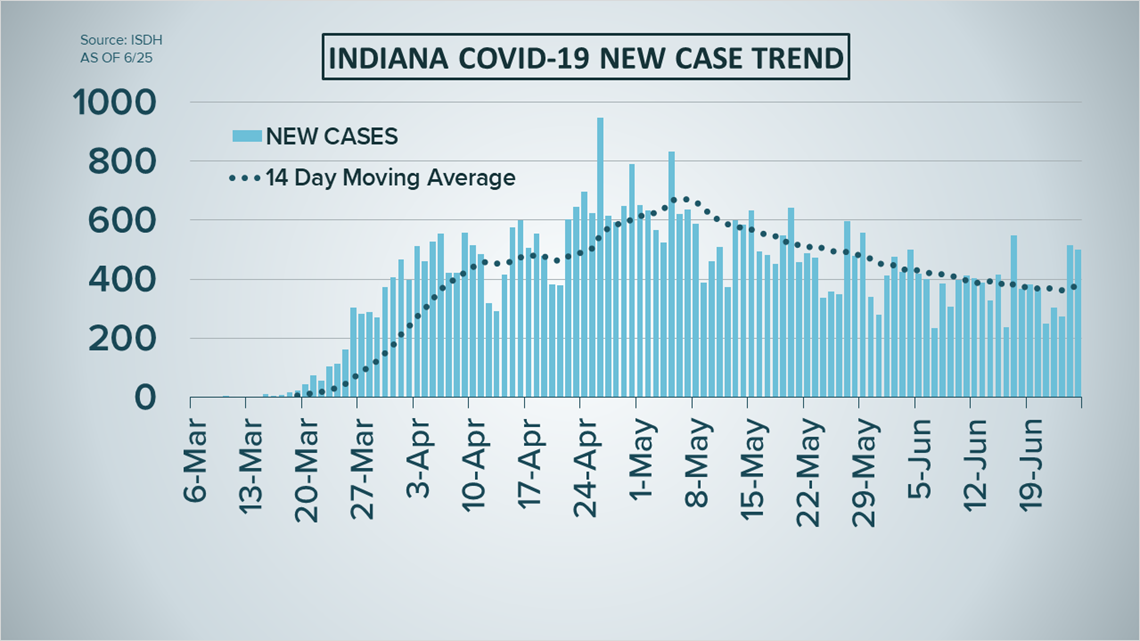 The bars along the bottom chart the daily new cases. That dotted line averages the new cases over 14-days.
Federal guidelines recommend states see a two-week downward trend to continue through reopening phases.
The final two bars on the far right show cases have increased over the past 2 days, which is a concerning sign. That could cause that dotted trend line to turn up.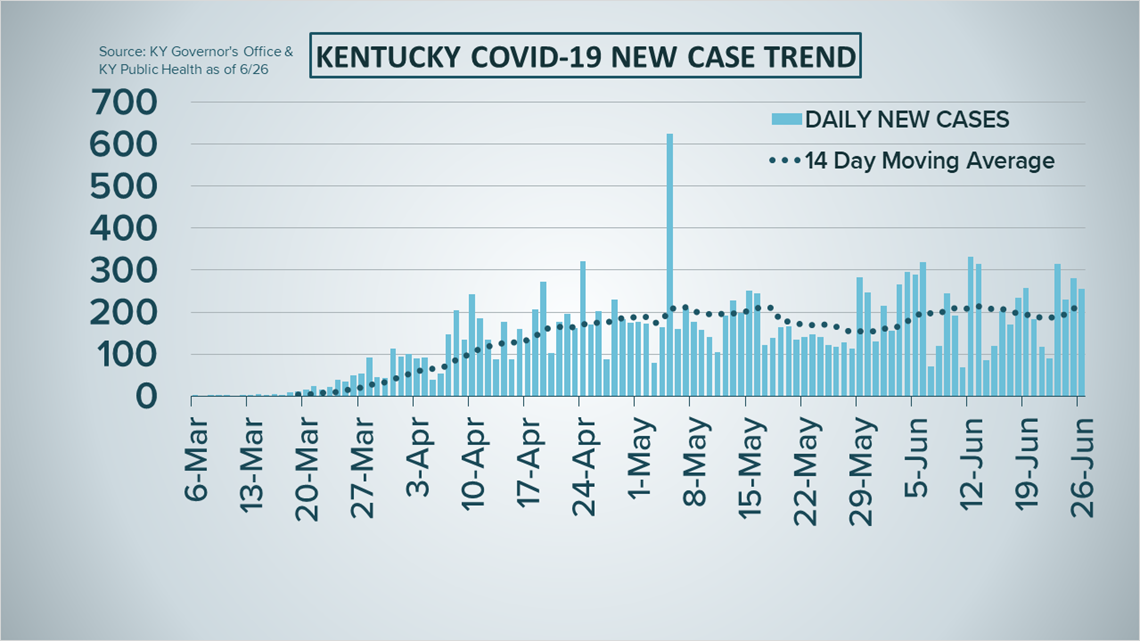 This graph is similar. You can see the dotted trend line bouncing. Follow that trend line to the far right.
This week we've seen new cases increase over several days trending upward.
Dr. Stack and the governor said some cases have been linked to travelers returning from Myrtle Beach. A travel advisory for the popular vacation spot was issued just yesterday.
We'll keep watching these trends closely.