LOUISVILLE, Ky. — Markus Winkler, (D) District 17, has fought for Louisville libraries before.
"I think libraries are one of the key things for the city," Winkler said.
As of Jan. 2, Winkler is now the president of Metro Council.
While putting that story together, FOCUS took those concerns to Winkler.
"The public should feel safe when they're in -- well, they should feel safe everywhere -- and our employees when they're at work should feel safe, and more importantly feel heard," Winkler said.
Winkler said he understands the conundrum library security have: public libraries need to be open to everyone, to help houseless people, help immigrants process their paperwork and more. This makes it hard to control who is coming in.
"It's very challenging. I think having something like security footage, where you could say, 'Hey, if this person comes in...' Seems to be a critical part of that process," Winkler said.
When Louisville Free Public Library Director Lee Burchfield took over in October 2018, none of the branches had security cameras. Burchfield says he has prioritized it. At this time, three of 17 branches have security cameras, with plans for a fourth.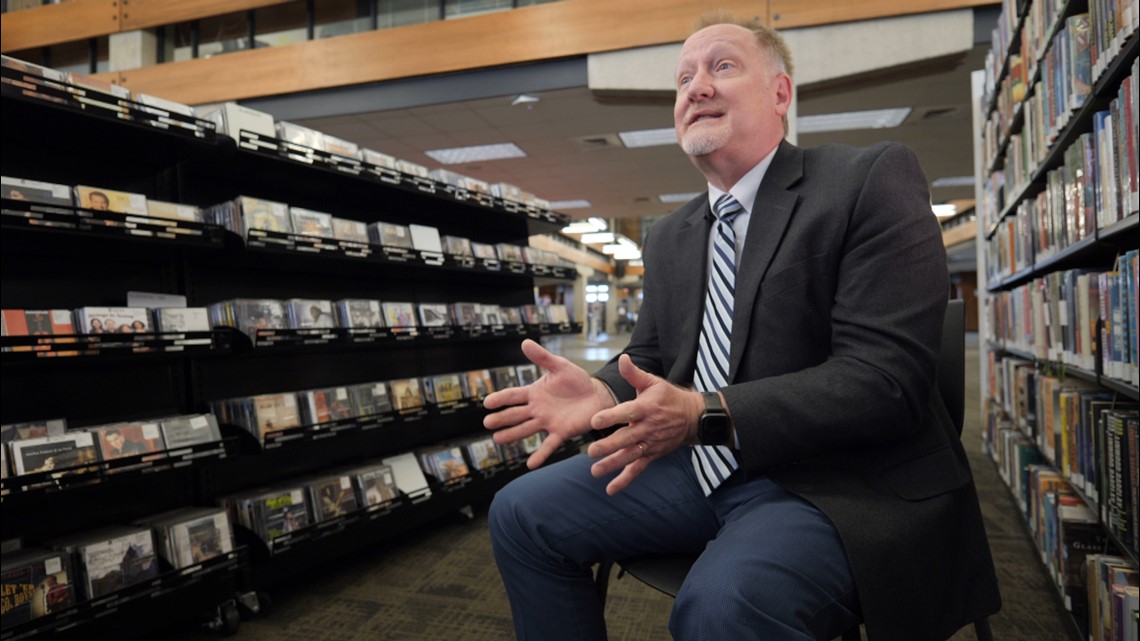 Winkler said he is open to helping the library system get cameras quicker.
"If it's something that is necessary for the security of our employees, I think it's something that I, and I think 25 people, would support as well," Winkler said about a possible council vote.
Winkler also had thoughts on the level of communication between administrators and the union.
Katherine Skaggs, president of AFSCME Local 3425, said she knew very little about the change to a new security company and the plans for a new website to house the incident reports.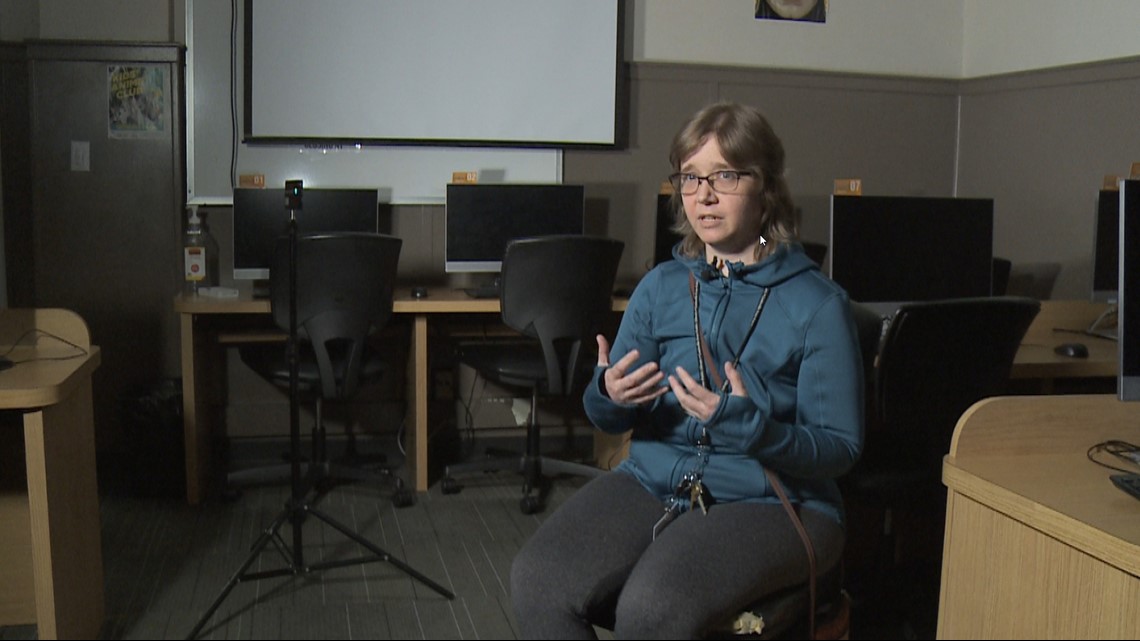 "If the decisions for what actions are going to be taken were done behind closed doors, without input from our workforce, I don't think that's a good practice," Winkler said.
There was a public bidding process for both the new security company and the new website, but very little additional information has been shared with workers.
"We don't know what the system is going to look like, who the vendor is going to be, exactly what features it will have. We'll have to discover all that," Burchfield said. "But once we know that, we'll definitely share it with the union."
Throughout all 17 LFPL branches in 2022, there were 533 incident reports filed with library administrators. Many of them were something small like a patron slipping on ice, or someone pulling the fire alarm.
But many were also traumatizing for staff.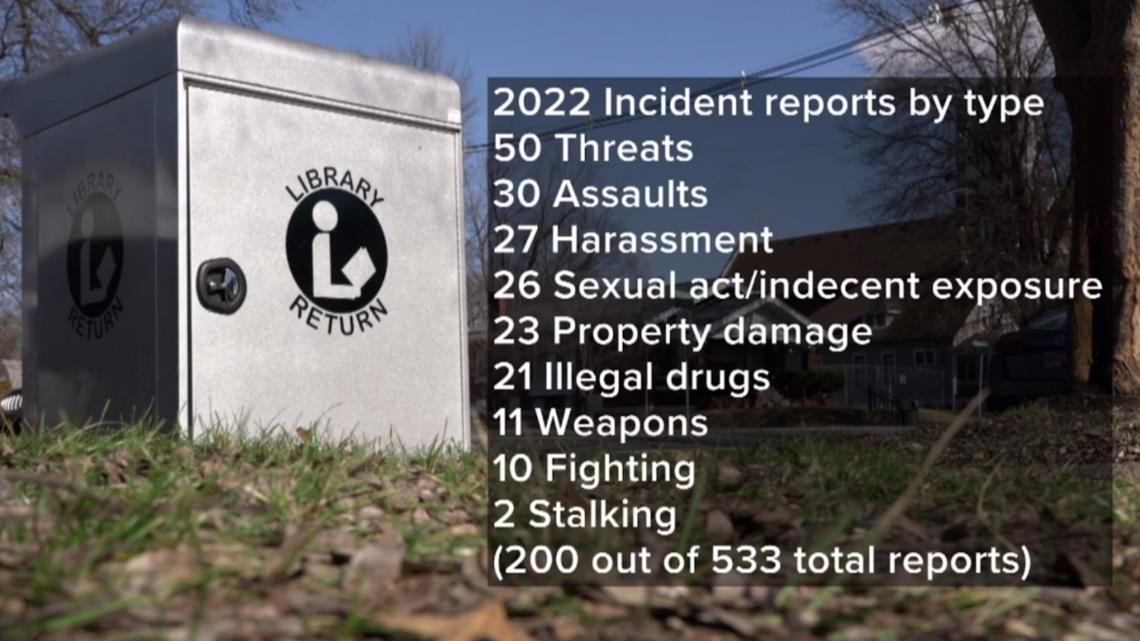 If staff members can identify someone by name, they file an incident report, advise administrators how long they think the person should be banned for, and then that person gets a lock on their account with a message.
If they cannot identify a person, an incident report is filed in the same way, and a non-addressed, anonymous ban letter is left at the branch. If the person returns and staff can identify them, staff are instructed to present the letter to them and tell them they've been banned for a certain amount of time.
If they don't feel comfortable, they are instructed to call LMPD and have them present the letter.
According to an analysis of incident reports from 2014-2019, there were an average of 1,117 incidents per year, with 17% requiring police or EMS assistance.
Make it easy to keep up-to-date with more stories like this. Download the WHAS11 News app now. For Apple or Android users.