LOUISVILLE, Ky. — Every American has the right to legal representation when accused of a crime.
And if they can't afford it, a court-appointed public defender can step in to take their case.
The problem is the caseloads are already overly burdensome, and then it becomes one more client a public defender will have to try to find the time to represent effectively.
"Public defenders in Kentucky, nationally, have excessive workloads," Ed Monahan said.
Monahan is a career public defender who was also in charge of public defenders statewide as the Kentucky Public Advocate from 2008 to 2017.
"Historically, Kentucky public defenders in Louisville and across the state have had way too many cases, way too few staff, way too little compensation," he said.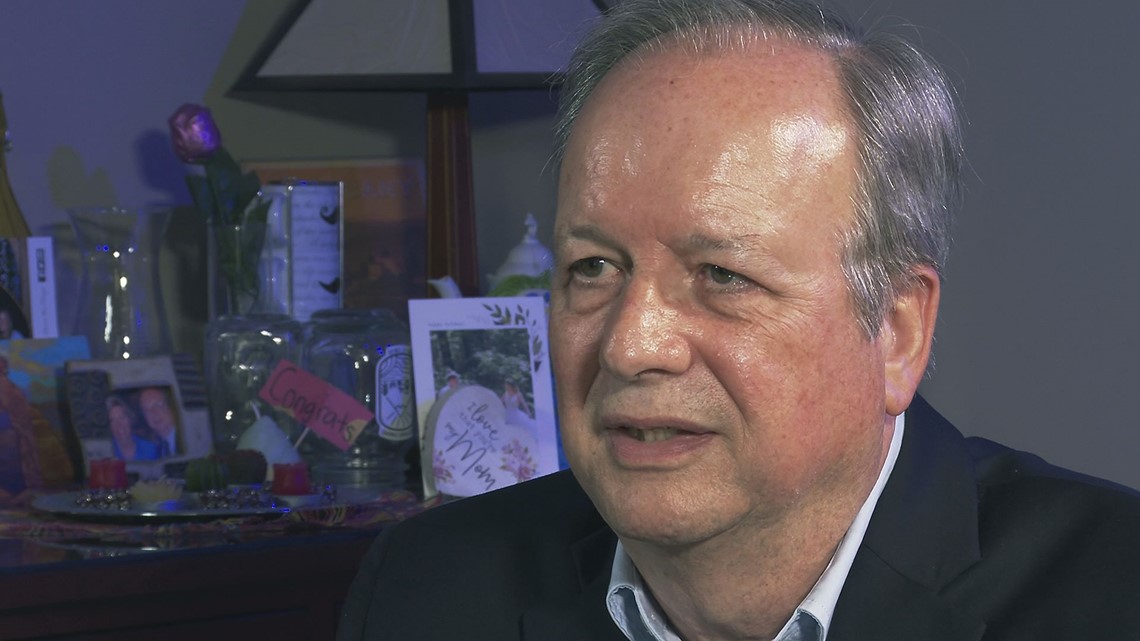 The Louisville-Jefferson County Public Defender Corporation handles by far the most criminal cases compared with every other county in the state; however, it's been operating independently.
"I have 300 cases," Morgan King said, while Cat Vining added, "I have about 240."
Both are Louisville public defenders who are constantly on the go, moving from courtroom to courtroom in the Hall of Justice and Jefferson Circuit Court.
Work, they say, consists of 60-hour workweeks, so it's no wonder many of their colleagues get burnt out.
"We have lost so many attorneys since I've started, 18 months (ago)," King said.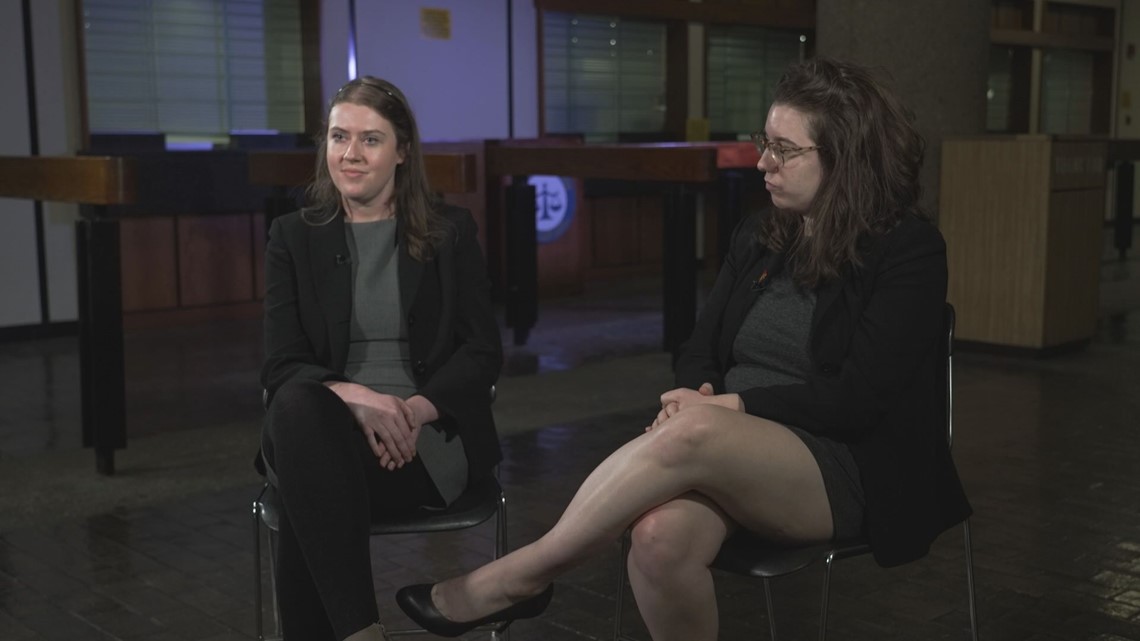 According to data FOCUS requested from the Louisville Public Defender's Office, its number of attorneys has been declining year-to-year since 2020.
In 2020, there were 80 attorneys; however, just 54 of them actually served the whole year.
There were 49 attorneys employed for all of 2021, while last year that number was 43, and currently this year it's 44.
The Public Defender's Office said the most it was budgeted for was 78 attorneys.
"Here, there is an expectation that you grind for two years, and then you leave," Vining said.
According to the data, over the last five years, 10 of Louisville's public defenders gave it about two years before calling it quits, while 19 left in less than two years and 13 lasted just a few months.
Like in most professions, experience is invaluable.
"Recruitment and retention is a constant challenge in the public defense program," Monahan said.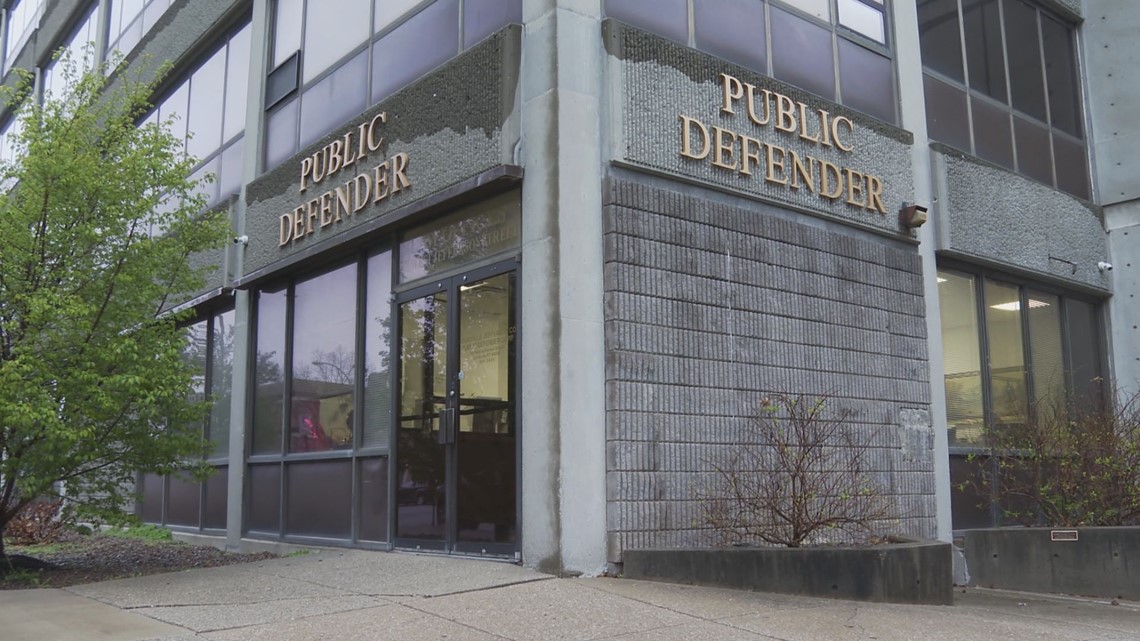 Hiring and keeping attorneys is hard to do when pay is modest.
"We were starting people in the low 30's," Monahan recalled.
Based on her salary and the amount of time she puts in, Vining calculates she makes "about $18 an hour."
She wonders how much longer she can afford to do what she loves.
"I've been there three-and-a-half years, I came in with a class of 13, I'm the only one left," Vining said.
To help relieve some of the burdens on public defenders, Louisville's Chief Public Defender, Leo Smith, said 25 private attorneys have been contracted by his office.
Smith declined an interview for this report but stated in an email that they have finished training three new staff attorneys and have hired another 12 attorneys who are expected to join the team this summer.
Meanwhile, Vining and King said 99% of cases result in plea deals.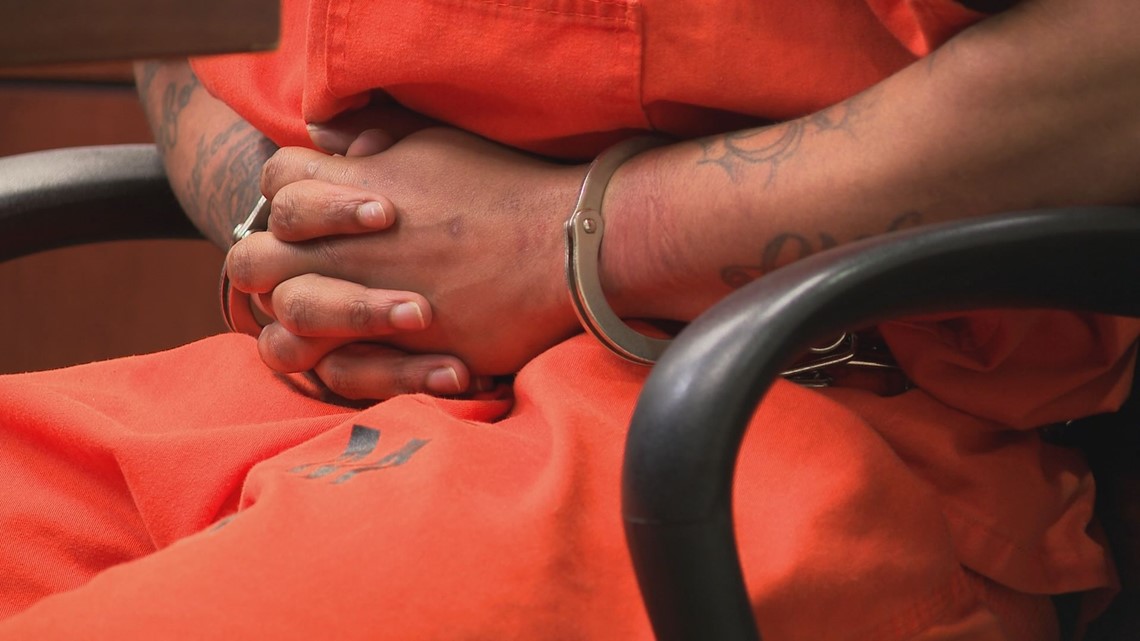 They said clients are tired of waiting and many are tired of being locked up.
They believe the challenges with current caseloads can be linked to the rise in violent crime in the city.
Monahan is unsure there's a direct correlation, but said, "a properly staffed public defender office can help clients in very practical, pragmatic ways to reduce the chance of future criminal behavior."
He believes there is hope on the horizon.
Beginning next year, the Louisville-Jefferson County Public Defender Corporation will no longer operate on its own, being absorbed by the state's Department of Public Advocacy.
"It will be much more effective to have a unified system where the resources can be allocated on the merits," Monahan said. "It's not based on what a county can afford to contribute."
Make it easy to keep up-to-date with more stories like this. Download the WHAS11 News app now. For Apple or Android users.