LOUISVILLE, Ky. — Between April 10 and April 25, workers at the Shawnee Library had to endure an attack on a staff member, a fight between teenagers and a group of 15 teenagers threatening staff with guns.
"I won't say we all feel unsafe, but we feel uneasy," library clerk LaToya Jones said.
On April 13, Jones was on the east side of the Shawnee Branch, picking up trash after some guests complained. As she bent over, someone, or a group of people, threw a bottle of fake blood in her eyes and hit her with either a stick or a gun.
"I really don't think it was one of our kids. I think it was more so someone with a disability, because we have those that walk down (West Broadway)," Jones said.
According to an incident report that was sent to -- and signed by -- library administrators, Jones had a large bruise on her left side, and had to go to Jewish Hospital for the chemical irritant in her eye.
She did not see the attacker, and Louisville Metro Police would not comment on if there is any security video of the incident. However, police did say "there is an ongoing investigation for the date you listed."
"When we called the police, they didn't come at all," Jones said.
On April 14, a teen patron who had a pending ban from administrators entered the library. During an argument with staff, he said, "This library is going to get shot up." Police arrested the teen for trespassing.
On April 25, another incident report says 15 teens showed up outside the library, at least eight of whom were brandishing handguns. Some guests who were playing outside ran inside for cover with others in the building.
"It was hard to see the kids hiding. I mean they ran into the library and they hid behind the walls and between the stacks and they were peeping out," librarian Ian Locke said, who was inside at the time.
These incidents are the latest in a string of safety concerns that librarians have been talking about since October.
"There are three sides that create the problems: unruly children, parents who don't come and check on their kids all day, and the administration that refuses to listen to the people that work here every day," Locke said.
In January, Library Director Lee Burchfield said his team was working on a series of changes including:
Installing security cameras at more branches
Changing security vendors to Allied Universal on Jan. 1
Launching a new online database for staff to view incident reports and monitor trends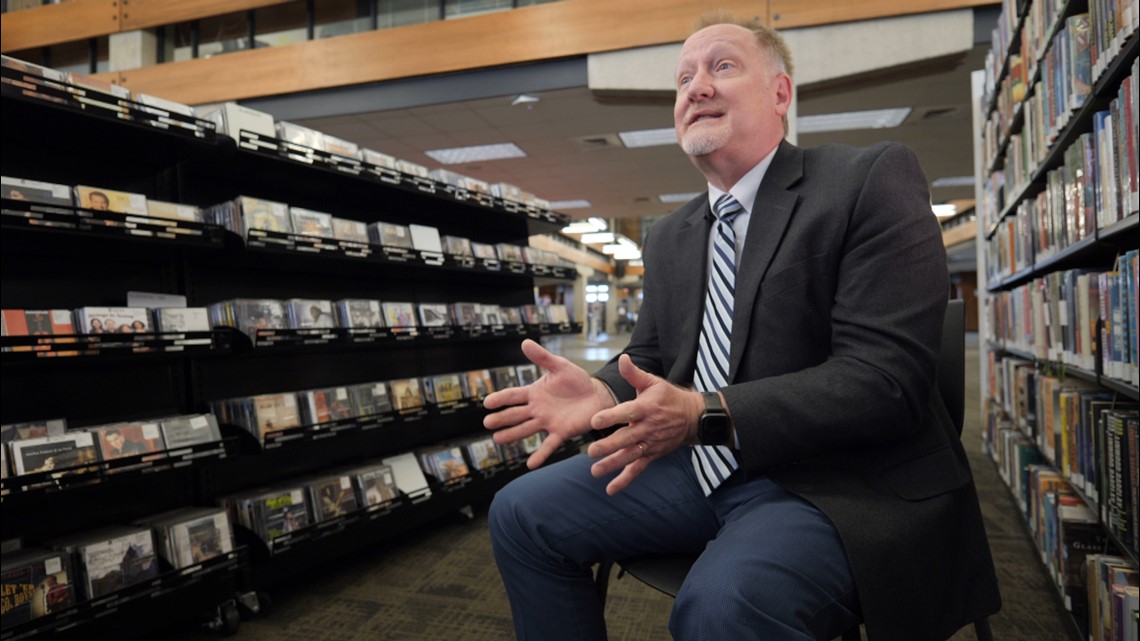 Burchfield said there really wasn't anything more they could do, since public libraries have to be open to everyone with as few barriers as possible.
As of May 18, FOCUS has learned:
six new security cameras went live at the Shawnee branch on May 5 bringing the total number of branches with cameras to four
Shawnee has a second guard on a temporary basis
the new incident database is "in beta testing" and "if all goes well, will be rolled out for staff training in a couple of weeks."
"Mayor Greenberg and I are very concerned about safety at this library -- at every library," Nicole George, deputy mayor for Public Health and Services, said on Monday.
George, Burchfield and LMPD leaders met with staff on Monday. Louisville Free Public Library (LFPL) brought in workers from other branches for two hours so all Shawnee employees could attend.
Greenberg's office did not allow FOCUS inside the meeting, because it was "an internal staff meeting".
Kevin Trager, a spokesperson for the mayor, said the meeting's purpose "was to establish a relationship between the Shawnee staff and the leaders of LMPD's 2nd Division. The officers committed to visiting the library more on their regular patrols, and I hope they will honor that commitment."
Jones felt good after the meeting.
"I feel a lot better, because we have a better understanding, a better communication with LMPD and the deputy mayor," Jones said.
Locke did not feel the same.
"I won't know until something happens," he said.
Locke said he would like to see some of the guards from Main Library come to Shawnee. According to a guard schedule shared with FOCUS, Main Library downtown is the only branch regularly scheduled to have more than one guard and has up to five at peak times.
"Bring some of that energy down here," Locke said.
While the workers want more done to address their safety concerns, they say the root of having unruly guests is intertwined with lack of resources and safe spaces in the community.
"You can't go to the park because there's people shooting at the park. So, all the teenagers come here," Jones said.
"The problem isn't the young people, I really – I take exception to that framing of the idea. That really what we're looking at is an underserved community," Katherine Skaggs said, president of the library workers union.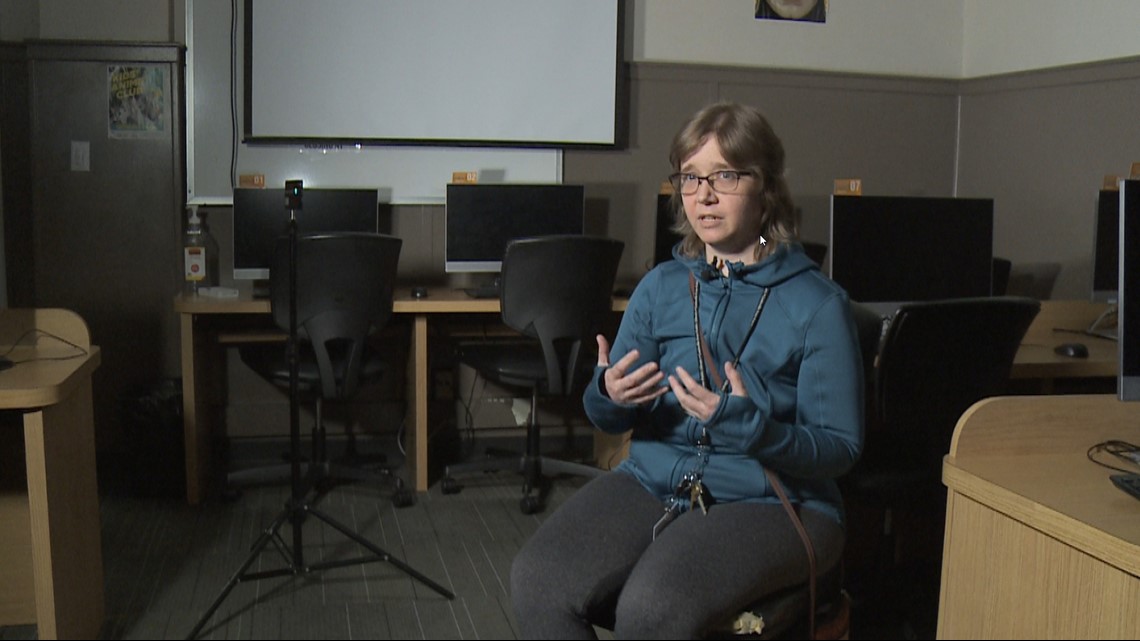 The Mayor's Office has asked for $120,000 in this year's library budget specifically for youth programming at the Shawnee and Newburg locations.
"That's very intentional, that's where we know we have a high number of young people who need things to do in our community," George said.
The $25 million library budget will be discussed on May 31.
Make it easy to keep up-to-date with more stories like this. Download the WHAS11 News app now. For Apple or Android users.