LOUISVILLE, Ky. — We can learn a lot by looking closer at the COVID-19 data and finding trends that give context to what the infection looks like in our communities.
In the graph maps from the last two months of new Coronavirus cases reported each day in Kentucky, the individual bars represent one day's worth of cases. The moving average line shows us we have started to plateau in Kentucky, though you can see the numbers are still very much in flux.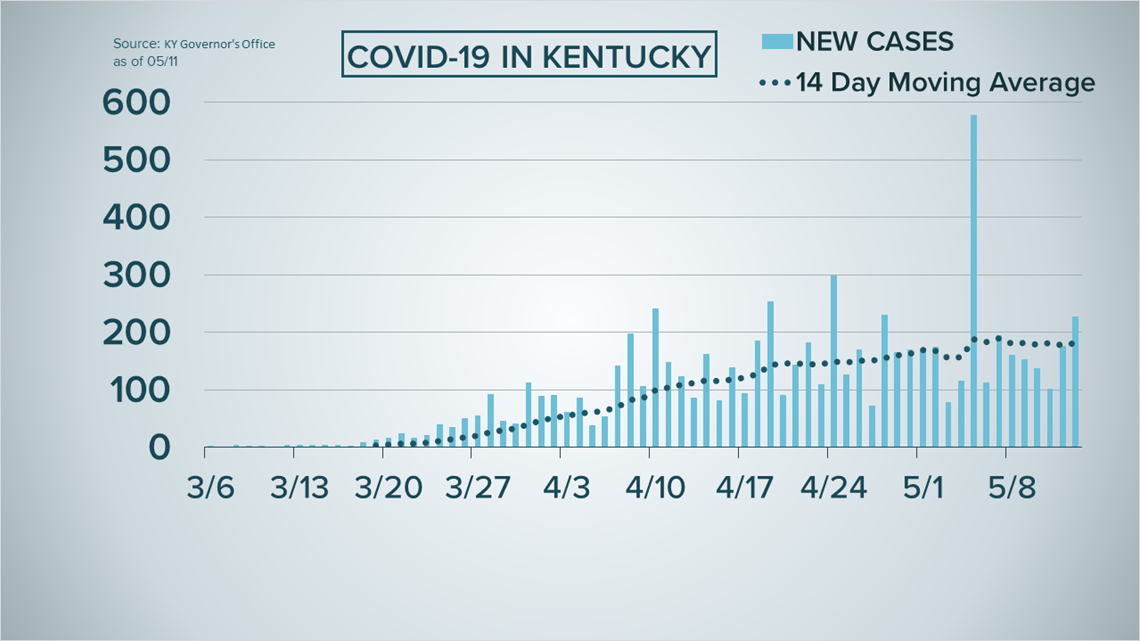 After five days on the decline, starting at the end of last week and through the weekend, the state started to creep back up reaching 227 new cases on Wednesday. But on Thursday the state reported 199, reinforcing the "flux".
Reminder: that big spike you see is from last week when the state reported more than 300 new cases at the Green River Correctiona complex.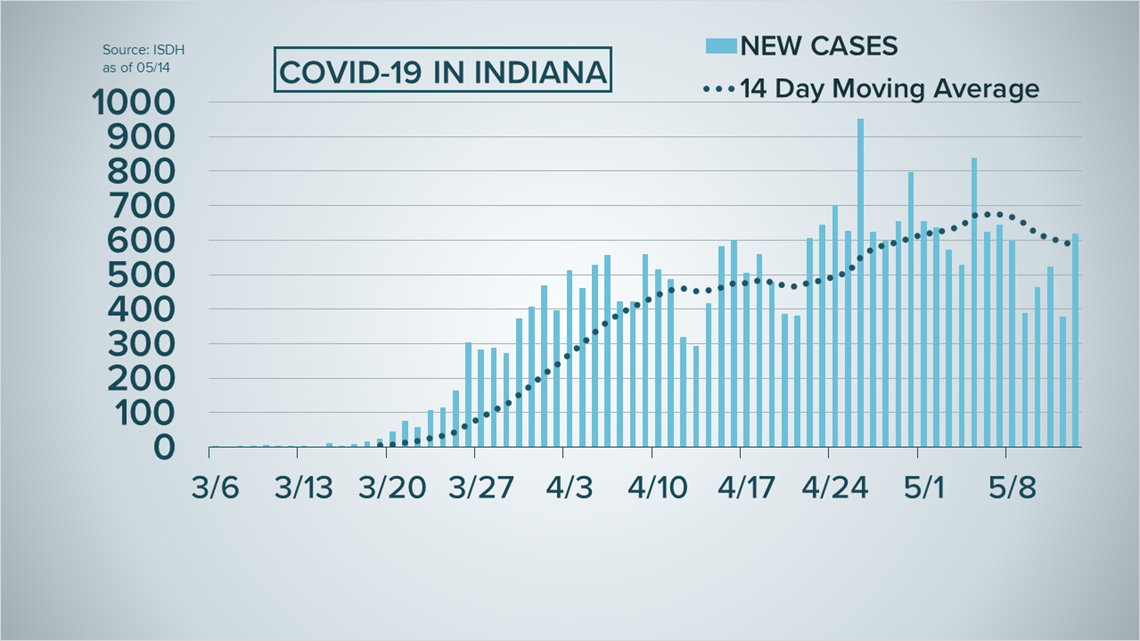 Indiana's tend line, which was inclining at a much steeper rate than Kentucky's for the first two months has started to plateau. The last bar on this chart shows the numbers of cases Indiana reported today- 617 new cases- you can see it appears a bit elevated compared to the five days before.
But keep this in mind- Indiana continues to increase testing every day. This week the state surpassed 160,000 tests, which is a massive increase from the roughly 55,000 they had administered at this time in April. Remember- as testing increases so will cases so small increases can actually be worth celebrating when they are contributing to a flat line like what we see here.
►Make it easy to keep up-to-date with more stories like this. Download the WHAS11 News app now. For Apple or Android users.