LOUISVILLE, Ky. — Children continue to account for a small percentage of the COVID-19 cases in Kentucky and Indiana.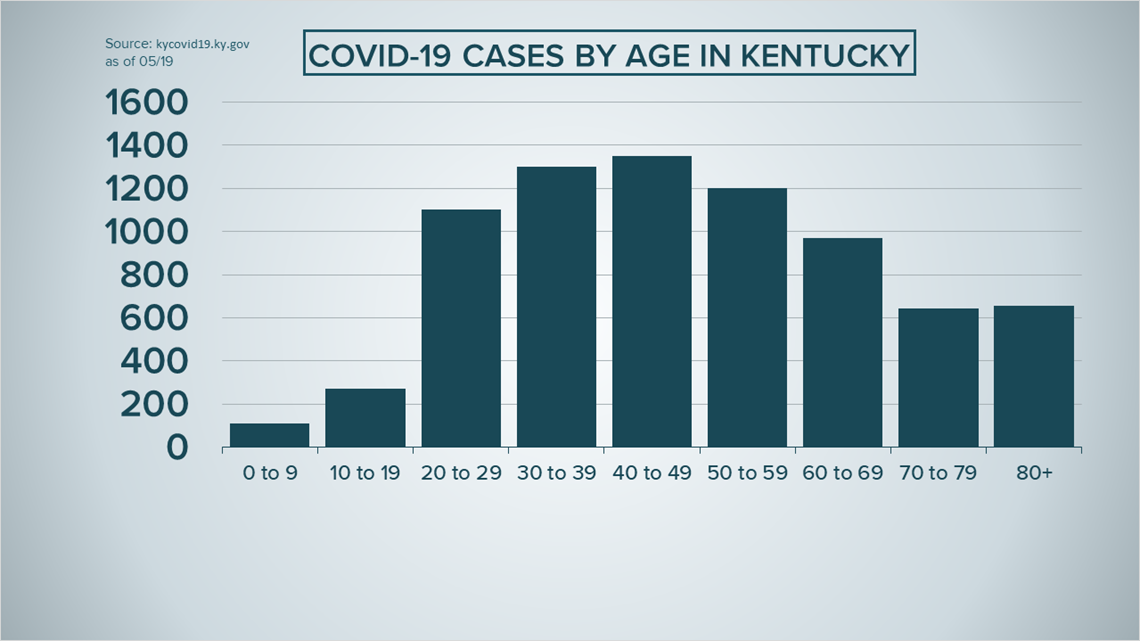 To give you a visual- look at the graph above which shows the number of COVID-19 patients in Kentucky, in each age group. You can see children, represented on the far left, and it is by far the smallest group.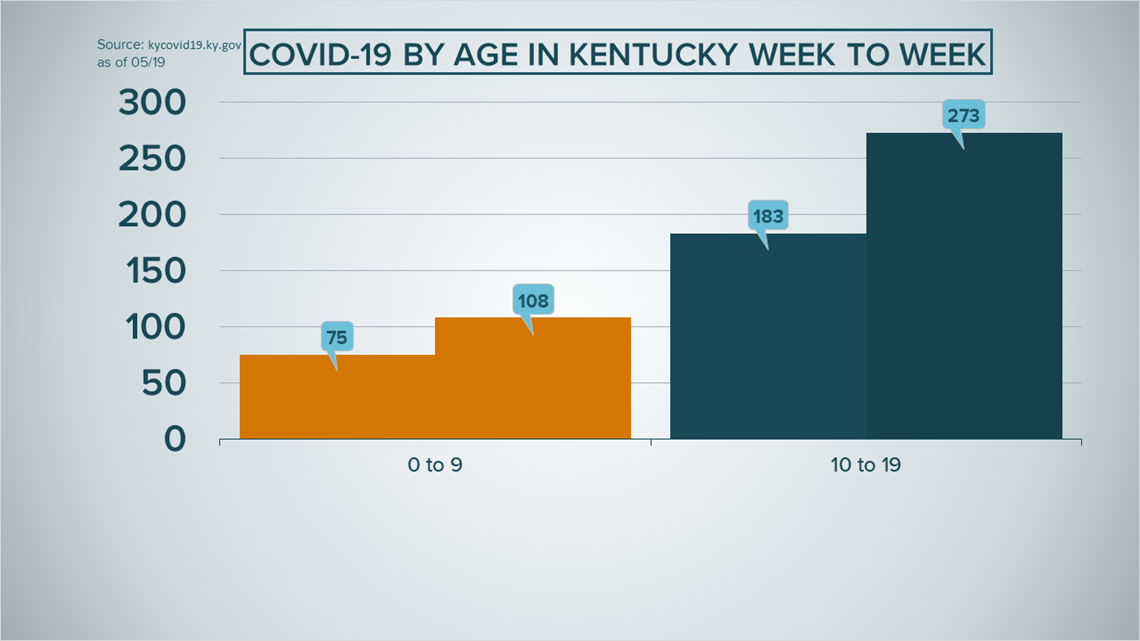 In Kentucky, COVID-19 cases are up by 44-percent in children under the age of nine. The cases have gone up from 75 to 108 in the last week. For teenagers, the state has reported a 50-percent jump over the last week. Its important to remember, as testing increases, so will the number of cases. We do not have testing information for Kentucky, but we have requested it from the governor's office.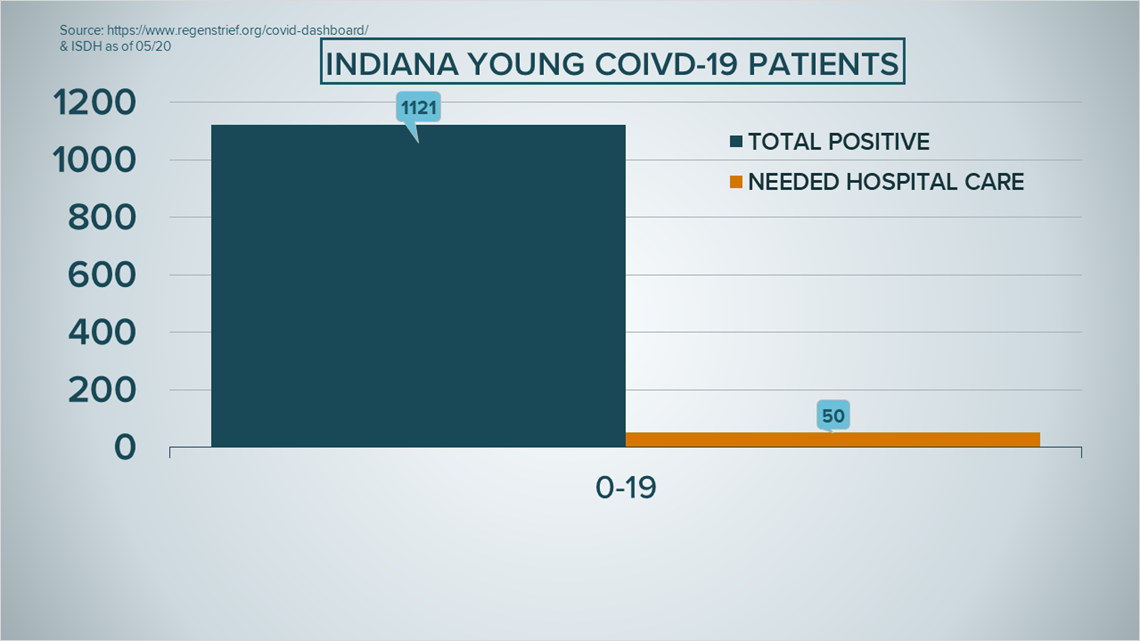 The Hoosier state puts everyone under the age of 19 in the same age group. The state has reported 1021 young people diagnosed with COVID-19 in Indiana, represented on our graph with the blue bar. But only 50 of those patients have required hospitalization and that's less than five percent.

The five percent of young COVID-19 patients that were hospitalized stayed in the hospital for an average of seven days, which is less than half the time of the average stay for a COVID-19 patient.

So we know from the numbers children continue to cope with COVID-19 better than adults and the virus remains the most harmful to elderly population.
Don't miss out on Kentuckiana news: Download the WHAS11 News app