JCPS sets 5-year record for guns found in school, based on available data
Data obtained through open records requests reveals the number of guns found in JCPS schools. The district tells us what they're doing about it.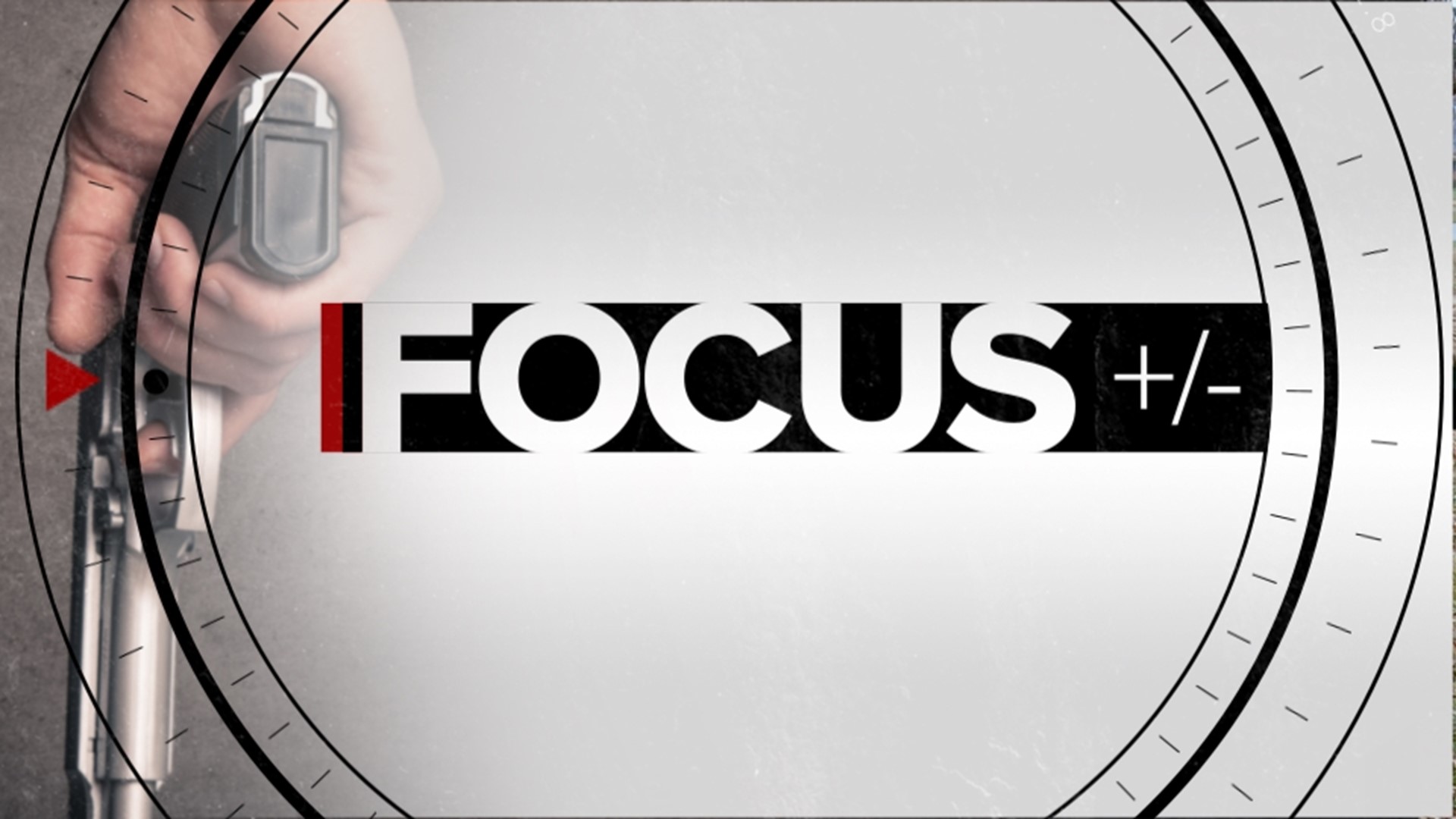 911 calls and internal records obtained by WHAS11's FOCUS team through open records requests reflect a reality in Jefferson County Public Schools that hasn't been made public until now.
This school year, according to available data from JCPS, the district has set a new five-year record for guns found in its schools.
What the data shows
:
The record-breaking reality
According to data from JCPS from Aug. 16, 2017, to Feb. 7, 2022, there have been at least 46 guns found within the district's 167 schools.
So far this school year, at least 15 handguns have been found in JCPS schools.
There are still about four months left of this school year.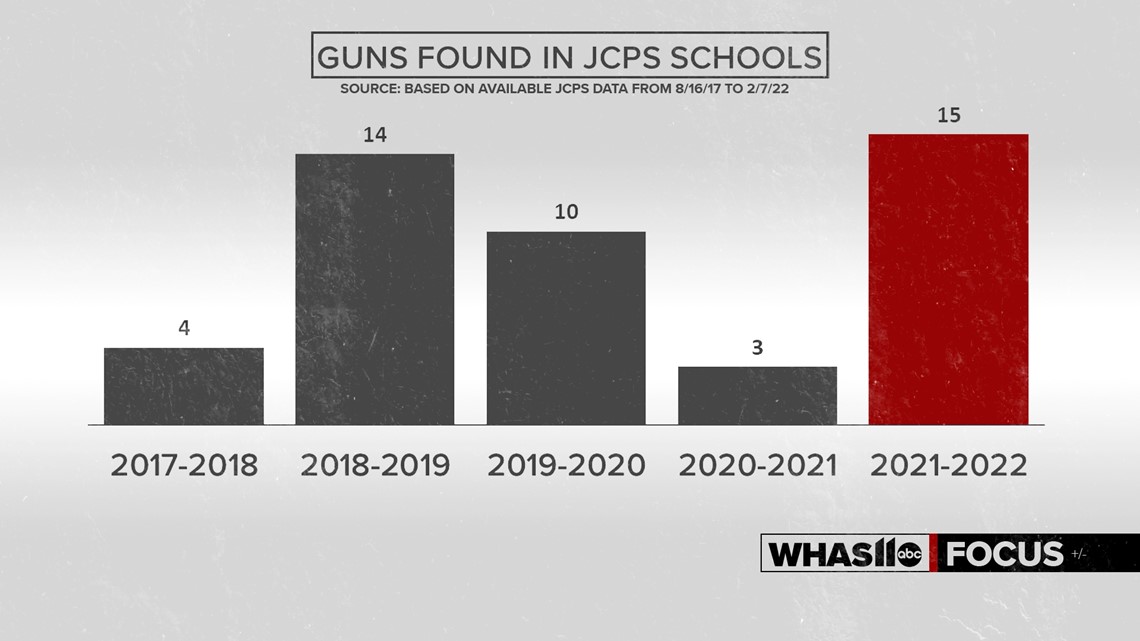 "These numbers are ridiculously low," Kentucky State House Representative Kevin Bratcher, R-29, said.
Bratcher believes even more guns would be caught if there were more policies in place to find them.
"Make all the backpacks clear," he said. Metal detectors, he said, could also help.
Only 3 out of 167 JCPS schools have metal detectors, which is less than 2% of all JCPS schools.
Here's a breakdown of where guns have been found since 2017: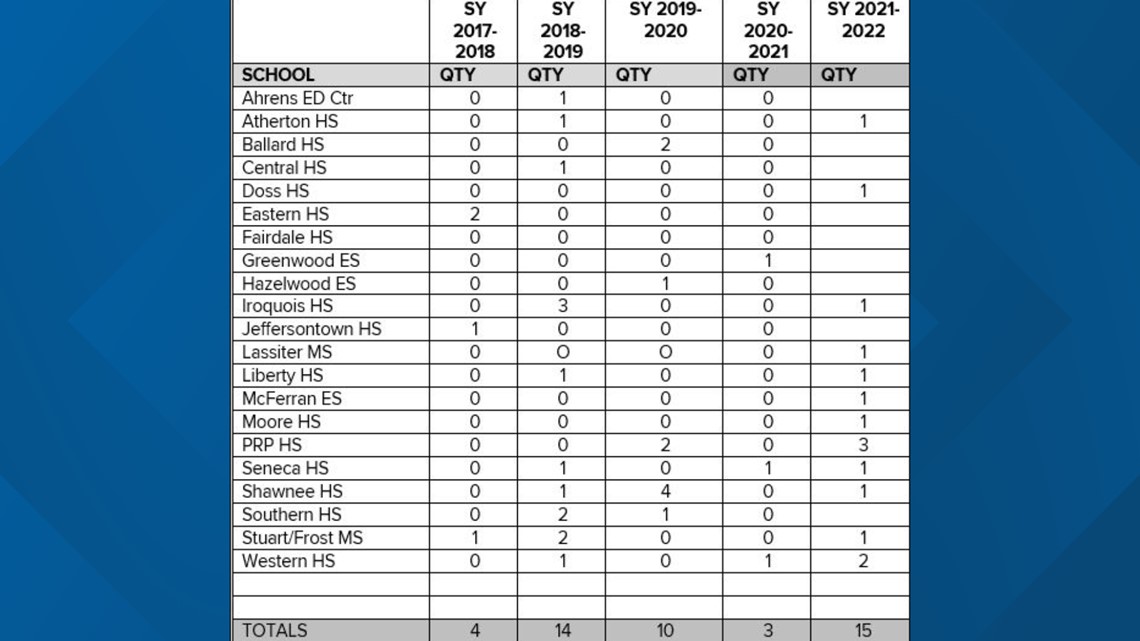 Parent shares her story
:
"My nephew could have been killed."
Mary Agusti, a parent to students within JCPS, says she believes there are even more students with guns that are never found because of a nightmare she lived through.
Agusti said a student at Southern High School shot into her home in the middle of the night with an AK-47 in 2019.
"So, it's very scary," she said. "My son also slept in that room."
The shooter, she said, was aiming at her nephew, who was living with her at the time. She said the two students had gotten into a confrontation earlier that day.
"It's still a very scary situation to look back at," she said.
One of the bullets pierced her nephew, striking him just centimeters away from his heart.
"My nephew could have been killed," she said.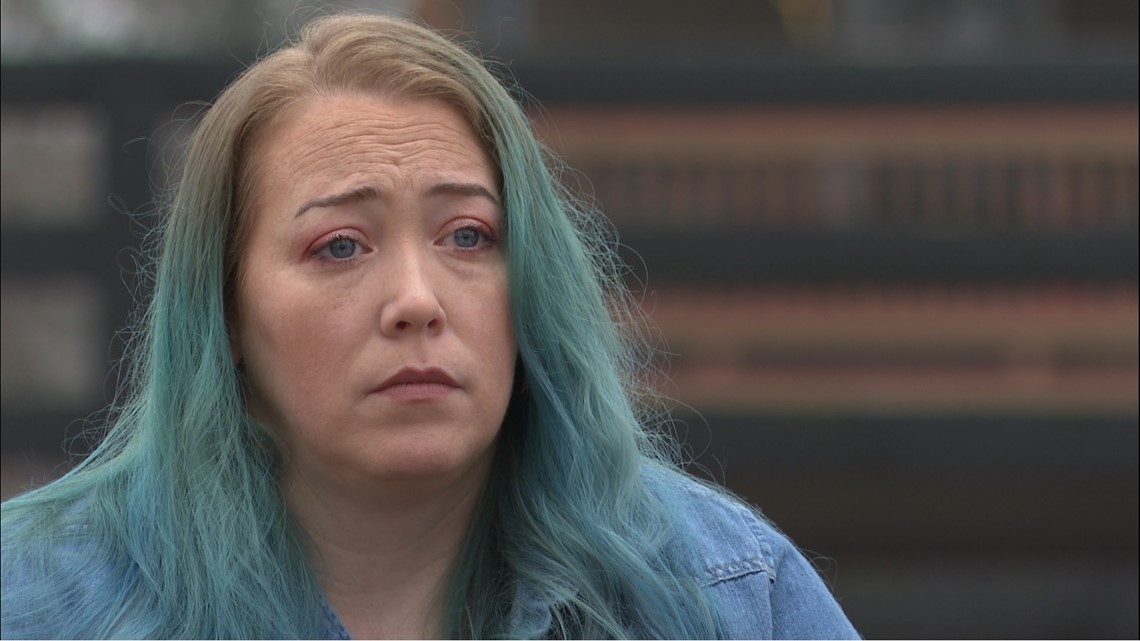 Days later, Agusti said the shooter's social media posts led to a troubling discovery.
"The kid that shot him carried a gun with him to school every day for protection," she said.
Agusti believes her nephew's shooting may have been prevented if the student's gun had been confiscated at school.
Guns in the community
:
How JCPS is protecting students
JCPS Superintendent Dr. Marty Pollio believes guns in the hands of students are a result of a systemic problem: guns in the community.
"We're going to have to work together, locally, statewide and nationally to fix this problem," Pollio said.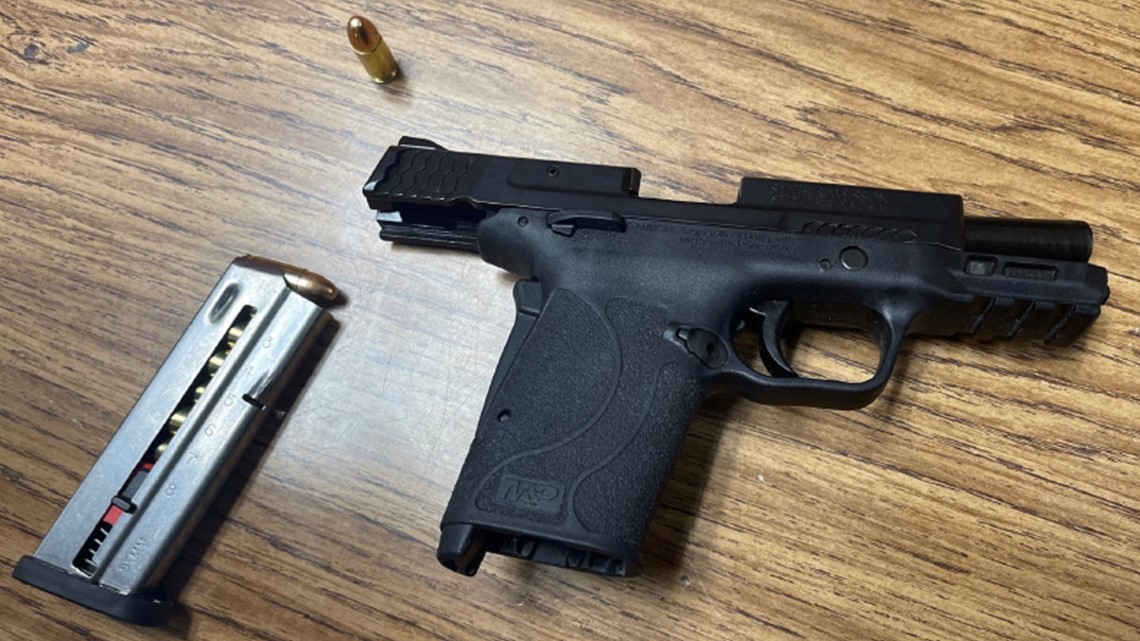 A JCPS spokesperson said the district is already working to fix the problem.
When a gun is found on a student, school officials say it's removed immediately.
The student is then suspended and transferred to one of three schools, which serve students with behavioral issues, for at least a year.
While security officers use handheld metal-detecting wands in some cases, there are no plans to use traditional metal detectors. School officials say they doubt the effectiveness of metal detectors.
"Right now the technologies are not very reliable," Pollio said.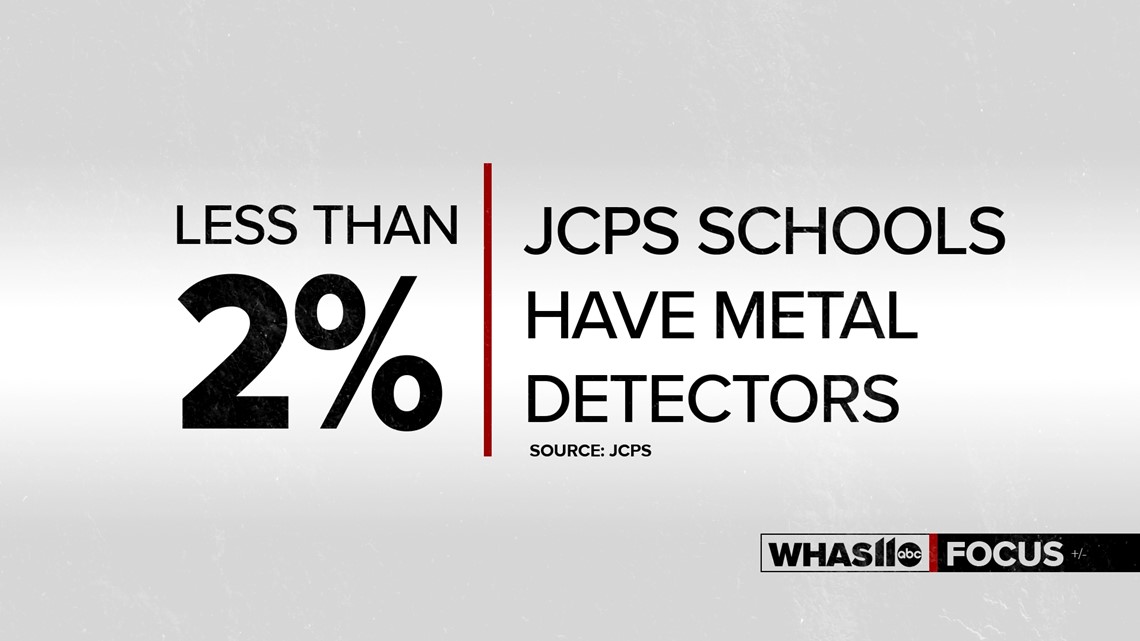 But Bratcher said more still needs to be done.
"They need to come to the realization that this is a problem," he said.
A problem that is reflected in the data: More kids are getting their hands on weapons.
It means parents like Agusti are no longer shocked by letters from principals warning of "a gun on campus."
School records show over the past five years, no student found with a gun has been caught with one again.
But many parents and students complain they feel left in the dark, believing the guns we know about represent a fraction of guns students bring to school.
Agusti said she sees parents complaining about guns at schools on social media almost every day.
It's a community threat, she said, that's everyone's responsibility.
Make it easy to keep up-to-date with more stories like this. Download the WHAS11 News app now. For Apple or Android users.