FOCUS | Louisville library workers concerned about fights, guest behavior
"It's not just about the number, it's about the seriousness," the president of the library workers union said.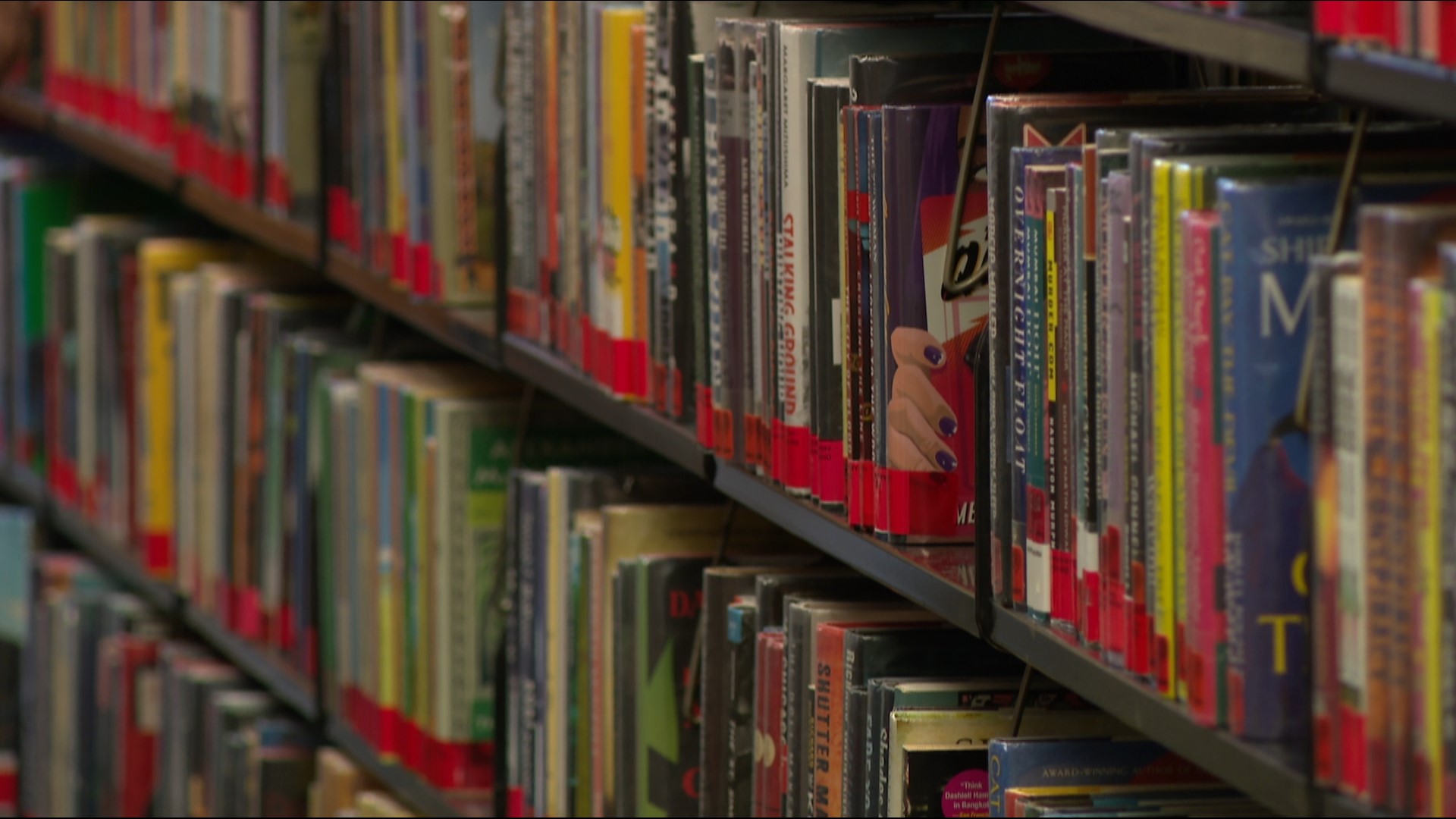 The images that come to mind for most people when you think "public library" are not scary.
"I've never come across anybody that's unruly," Michelle Smith said, who visits the Shawnee branch of the Louisville Free Public Library (LFPL) multiple times per month.
People who work at the library feel a bit differently.
"A lot of them (days at work) are fine. There just are a lot of incidents. So, you have to be ready," Katherine Skaggs said, who has been a librarian at the Shawnee branch since 2019.
Skaggs is the president of the library workers' union, AFSCME Local 3425.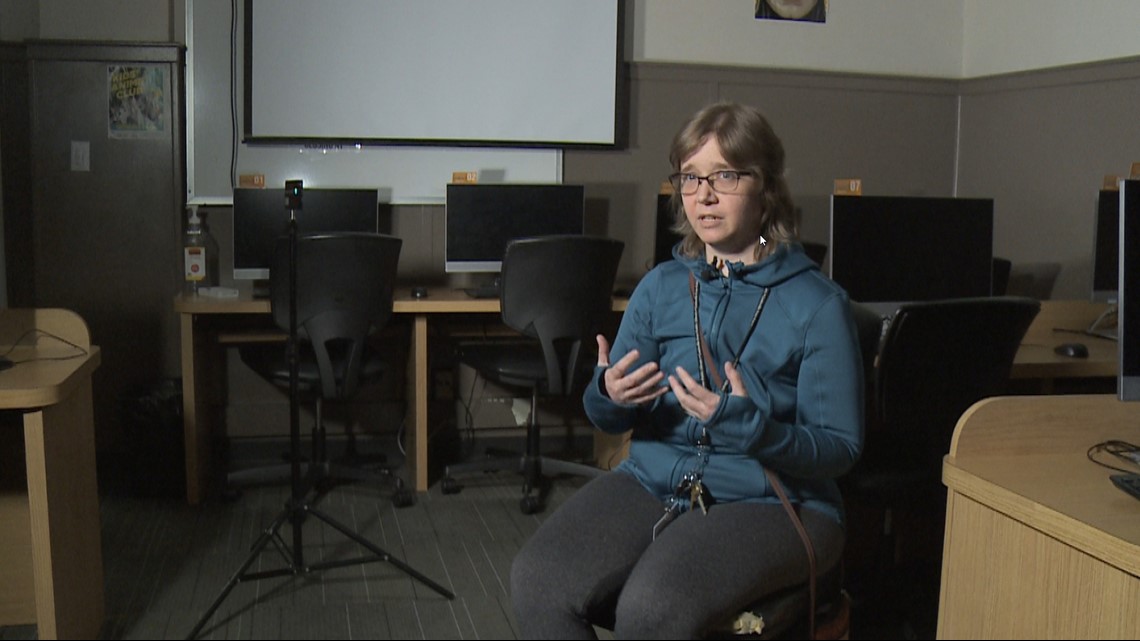 When Skaggs says "incidents," she is referring to fights between guests, patrons making unwelcomed advances towards staff members, drug use and verbal threats.
Throughout all 17 LFPL branches in 2022, there were 533 incident reports filed with library administrators. Many of them were something small like a patron slipping on ice, or someone pulling the fire alarm.
But many were also traumatizing for staff.
One of the most noteworthy events was a large fight between a group of teenagers and a security guard on Oct. 10.
According to an incident report FOCUS obtained through an open records request, a group of five teenagers was being disruptive and staff asked them to leave around 5:50 p.m. that day.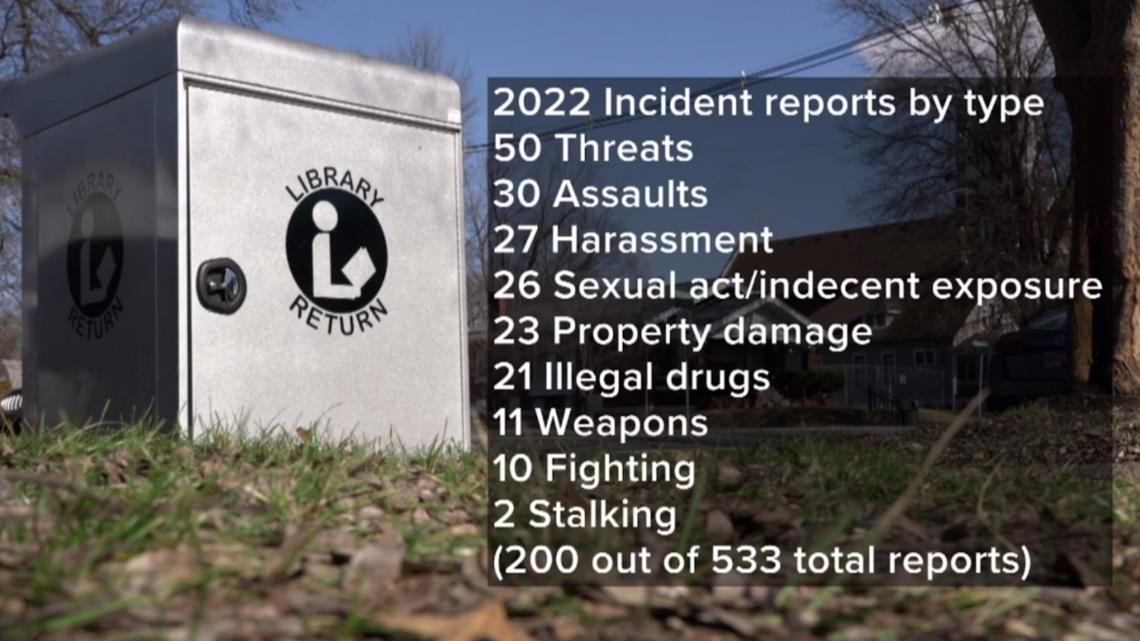 The teens left around the same time the security guard went on break, and the two groups got in another verbal argument off-property.
When the security guard returned from break, she went into the library manager's office to write an incident report. At the same time, a group of 20 teenagers entered the library and staff asked them to leave. They refused.
When the guard walked out of the manager's office, a large fight ensued. The guard was hospitalized with a badly swollen eye. She told FOCUS her dentures were also destroyed.
"I didn't know what to do," the guard said. She asked to stay anonymous. "I always have to look over my shoulder now...I'm still frightened, I'm still traumatized."
Morgan Security Company, who was providing security services at the time, said the guard was only defending herself and she kept her job.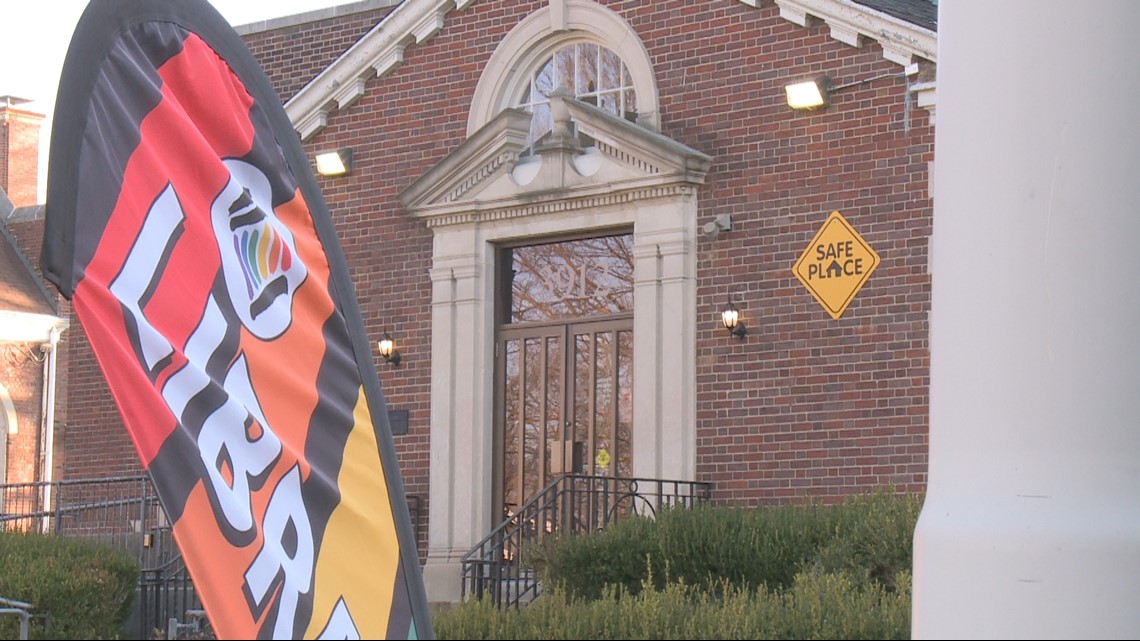 That was one of five incidents within a 12-day period FOCUS obtained reports on.
At the Western branch on Sept. 28, a patron was caught touching themselves in the lower level, directly outside of the staff break area.
On Sept. 29 at the Newburg branch, a man reportedly asked a female staff member for her number and to hang out after work; she declined. That patron then followed the staff member home in his car. Two staff members "lost him" in a Target parking lot.
On Oct. 6 at the Shawnee branch, a man was reported rubbing up against the backside of one staff member and another guest.
"It's difficult. And it's especially difficult knowing, 'What are we doing?' Firing incidents reports into a void? Like, is this being dealt with?" Skaggs said.
How the incident report process works
:
If staff members can identify someone by name, they file an incident report, advise administrators how long they think the person should be banned for, and then that person gets a lock on their account with a message.
If they cannot identify a person, an incident report is filed in the same way, and a non-addressed, anonymous ban letter is left at the branch. If the person returns and staff can identify them, staff are instructed to present the letter to them and tell them they've been banned for a certain amount of time.
If they don't feel comfortable, they are instructed to call LMPD and have them present the letter.
Skaggs says even if this system works perfectly, they can only stop someone from renting a book, and not entering the library.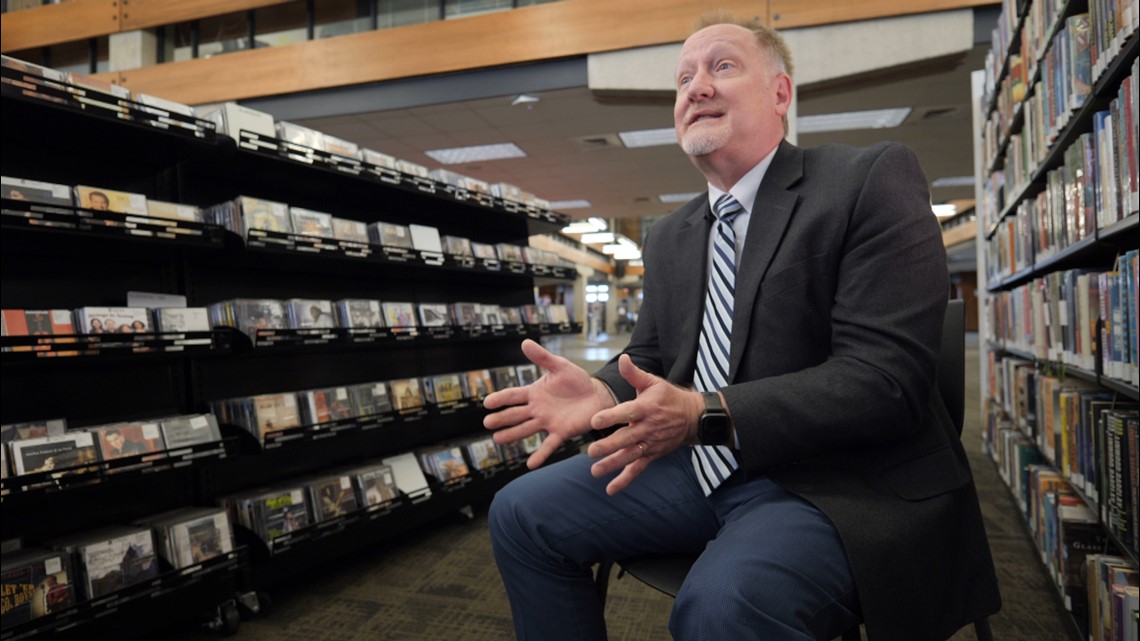 LFPL Director Lee Burchfield says they really don't have any other options if they want to be a true public library.
"A public library is open to everyone in the community, whether they have a library card or not. It's one of the main difference between a university library, where it is only for those students," Burchfield said.
Ten of the 17 branches have security guards, and Burchfield encourages staff to call police any time a crime is committed.
"The library doesn't charge people with crimes, we enforce library rules of behavior," Burchfield said.
Police were called for the fight on Oct. 10, but not called for either the stalking at Newburg or the sexual touching at Shawnee.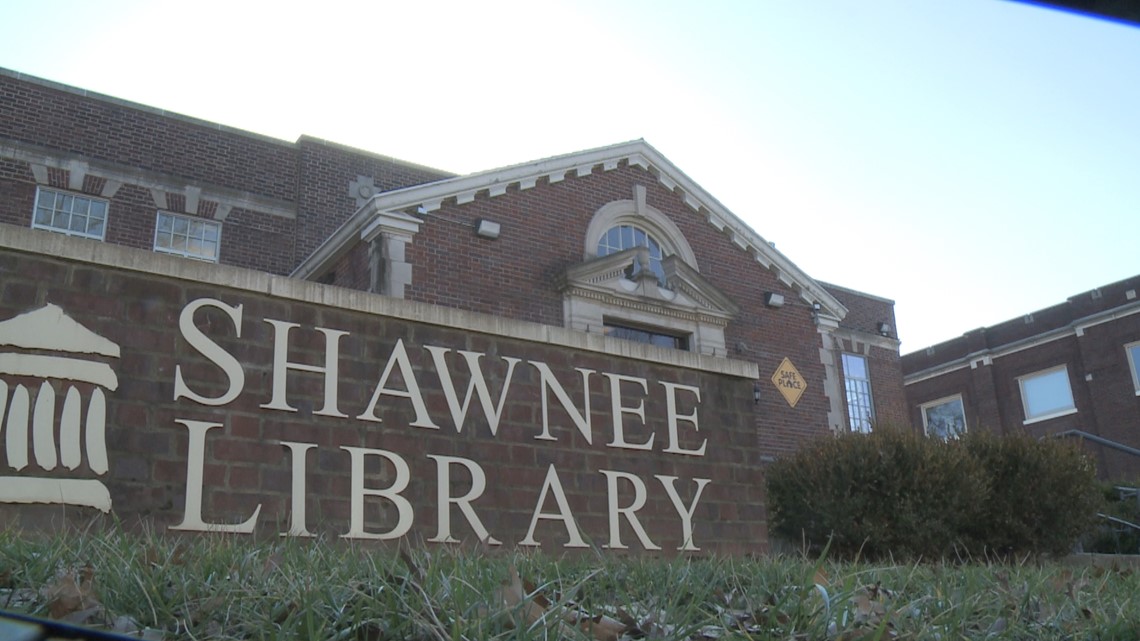 Skaggs says some of her patrons don't feel comfortable around police, and she feels that is a reactionary response instead of a preventative measure.
"Calling the police after the fact that's not...like this is about prevention. This is about analyzing these structures," Skaggs said.
Steps administrators have committed to
:
Burchfield asked for an analysis of incident reports in 2019 that looked back five years.
They found an average of 1,117 incidents per year, with 17% requiring police or EMS assistance.
By far the majority were at Main Library, with 61% of all incidents. The next highest was Shawnee with 8%.
Burchfield intended to present this data to metro council in October 2020, but that meeting was canceled due to COVID-19. However, he says the data still led him to start installing security cameras at all branches.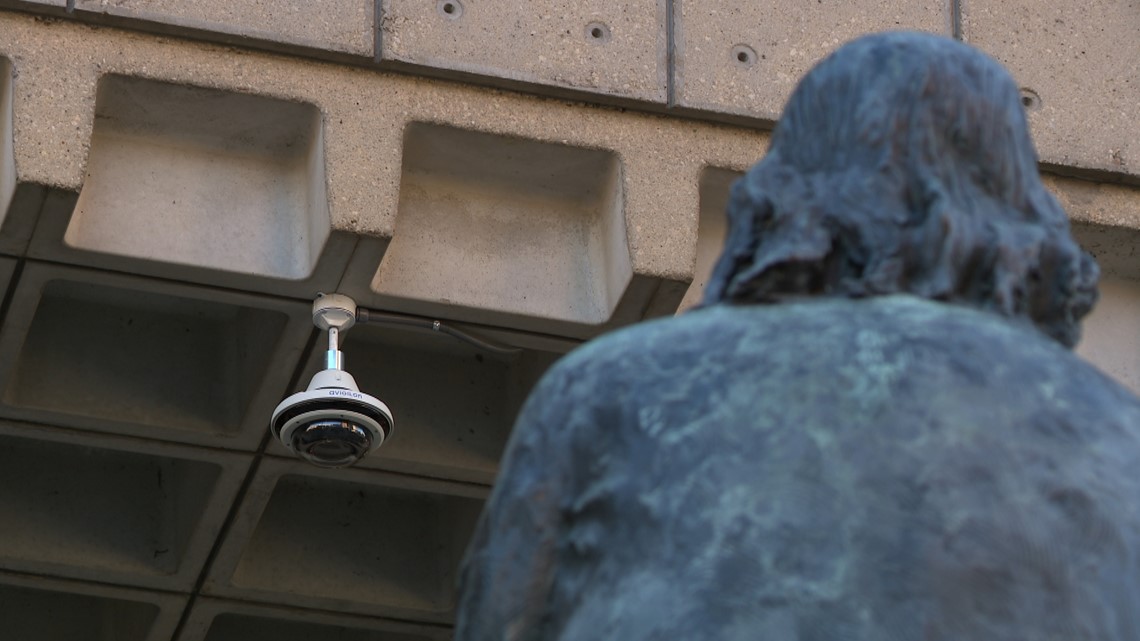 Prior to this, no branches had security cameras. As of January, three branches have cameras, and Shawnee is scheduled to be the fourth.
"We need to have security cameras at our libraries, and we've prioritized that," Burchfield said.
Burchfield and administrators worked on two more changes in 2022.
The library signed a new security company on Jan. 1, 2023. Allied Universal replaced Morgan Security Services. Burchfield said this was partially to "address concerns with the previous vendor," but would not elaborate on what those concerns were.
Morgan Security reached the end of its agreed-upon five-year contract and LFPL was very clear that this was a routine move.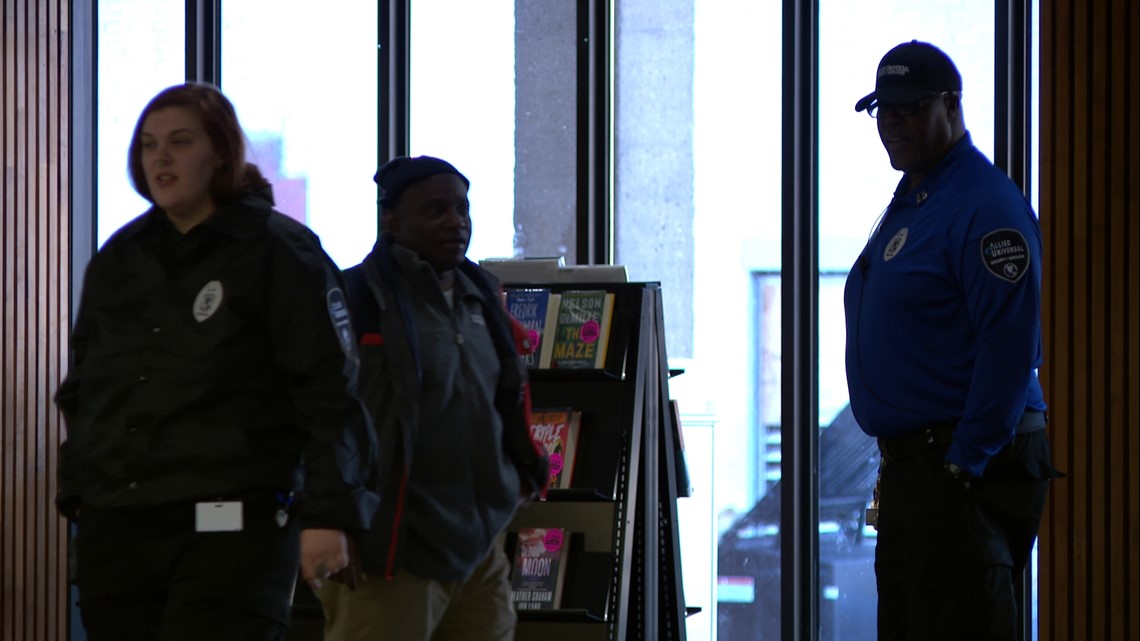 The library did add several new trainings with the Allied contract, though, like de-escalation training.
A request for proposal (RFP) also just closed on Jan. 11 for a brand new website for the library. The contract is yet to be awarded, but a function of it will be for a new system to house the incident reports. The RFP specifies the database must offer "searchable data and analytics."
"It's one of several improvements that we're making to improve the speed and accuracy with which we can record incident reports," Burchfield said.
What's next?
:
Skaggs says she was not well-informed about the change to a new security company.
"They way it was portrayed to me was that Morgan's contract was ending and that Allied's was starting," she said. "It didn't seem like we had a say in it."
Skaggs is also skeptical if all employees will have access to the new incident report tracking system, and if administrators will use it to its full potential.
"This is the groundwork for a system to analyze the data that's coming in," she said. "So at some point, this isn't about software, this is about policies and procedures within the library system."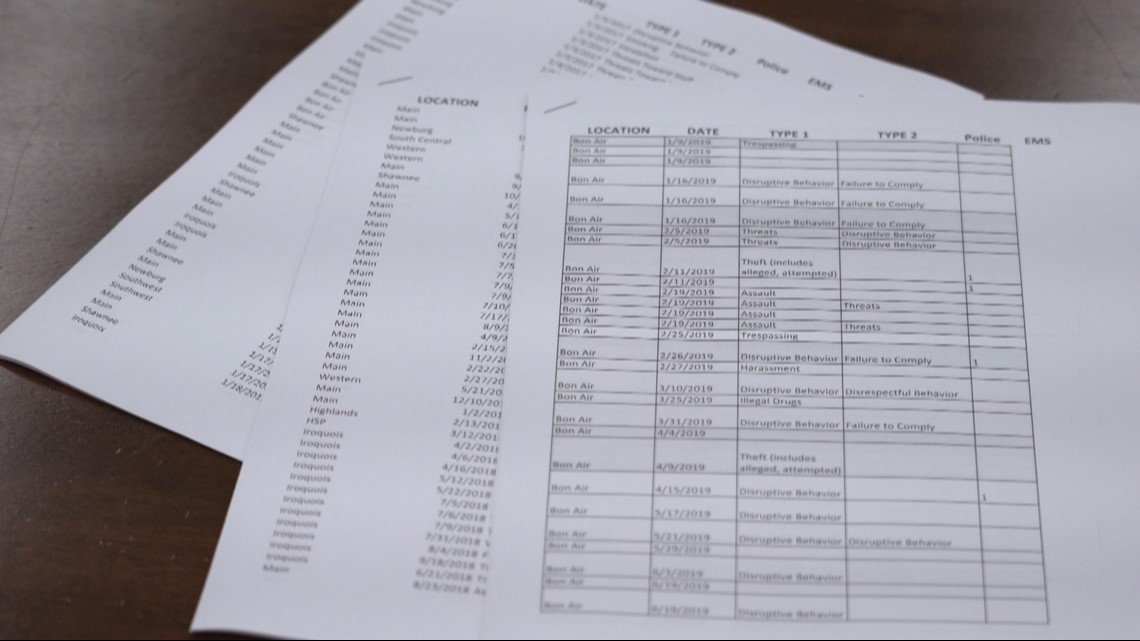 When asked about employee access to the new portal, Burchfield said:
It is administration's goal to be able to provide staff with whatever information they need to be aware of and enforce patron bans, but it is unclear at this point whether that will include access to the incident reports themselves.
Skaggs hopes LFPL keeps a focus on safety, for them and the well-being of all guests.
"This isn't just about staff, it also impacts the public," she said.
Friday at 6, WHAS11 will have a follow-up to this report, getting thoughts from new Metro Council President Markus Winkler about this data.
Make it easy to keep up-to-date with more stories like this. Download the WHAS11 News app now. For Apple or Android users.