LOUISVILLE, Ky. — The World Health Organization recommends positivity rates remain around five-percent before continuing to reopen.
The positivity rate tracks case numbers along with our ability to measure the spread of the virus.

Let's look closer at Kentucky's rate.
The bars along the bottom show the daily positivity rates. That's the percentage of people getting tested and coming back positive.
A few missing bars show when the state did not provide the total tested.
The rate rose to about a ten-percent high in April but has since fallen to about four percent.
Unless cases increase at a rate higher than increased testing this is a good sign.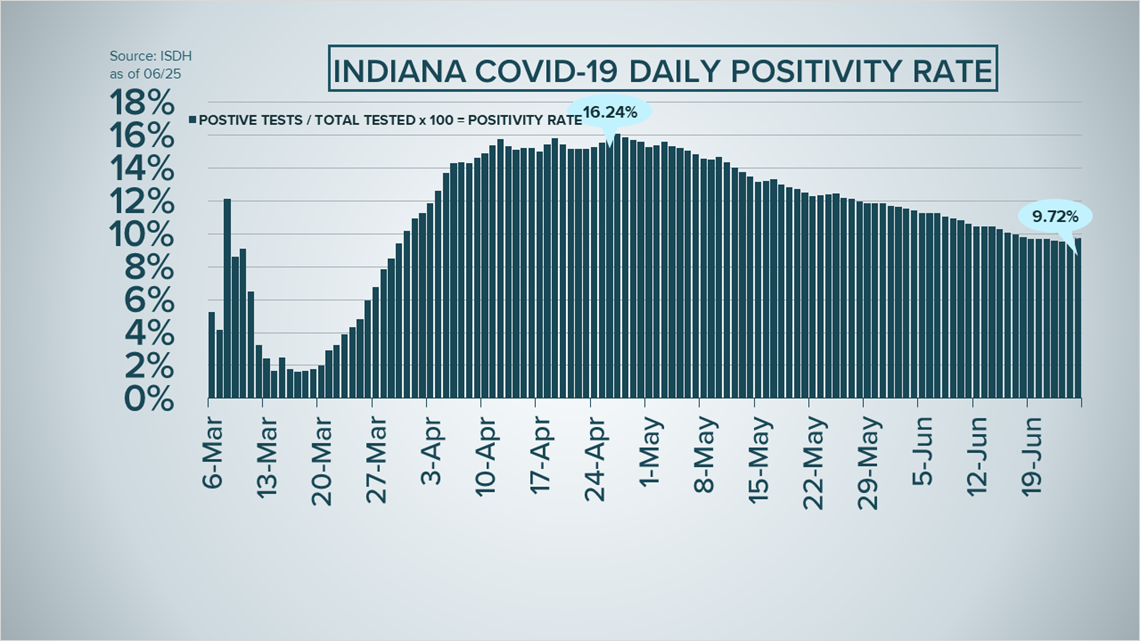 The Hoosier state also hit a high point at the end of April but as testing ramped up the rate continues to drop.
While the positivity rates are improving each day, you can see the final bar on the right is still above the goal.
A quick reminder, due to the delay in lab reporting these rates are not a real-time reflection but give us an idea about what was happening in our community a few weeks ago.
We'll be keeping a close eye on this as well as many other data points to track the trends.