SHEPHERDSVILLE, Ky. —
After the coronavirus outbreak at Green River Correctional Complex, an inmate from a jail in another part of the state contacted our FOCUS investigative team, saying he's worried the virus will strike there too.
"It's pretty scary," said David Simpson, an inmate at Bullitt County Detention Center, a jail 22 miles south of Louisville.
Simpson said he thinks only of getting out to see his wife, and meet his 7-week-old daughter for the first time, but COVID-19 has made him question his fate.
"There's lot of people coughing and sneezing in here," he said.
When he asked to be tested for COVID-19, he said jail officials denied him.
"They pretty much laughed in our faces," he said.
Simpson said the governor's orders on fighting coronavirus are not possible when you're locked up.
"There's six people in this pod right here... and we have no gloves, we have no masks," he said. "We don't have no hand sanitizer…it's just not a very clean place."
He said he fears an outbreak like the one at Green River Correctional Complex, where three inmates who tested positive have died. After Kentucky Gov. Andy Beshear ordered testing of everyone there, more than 400 staff and inmates had positive cases.
In response, family members protested at the state capitol, saying action came too late. Simpson echoed their concerns.
"They're not testing us, they're not doing anything they're supposed to do the way I see it," he said.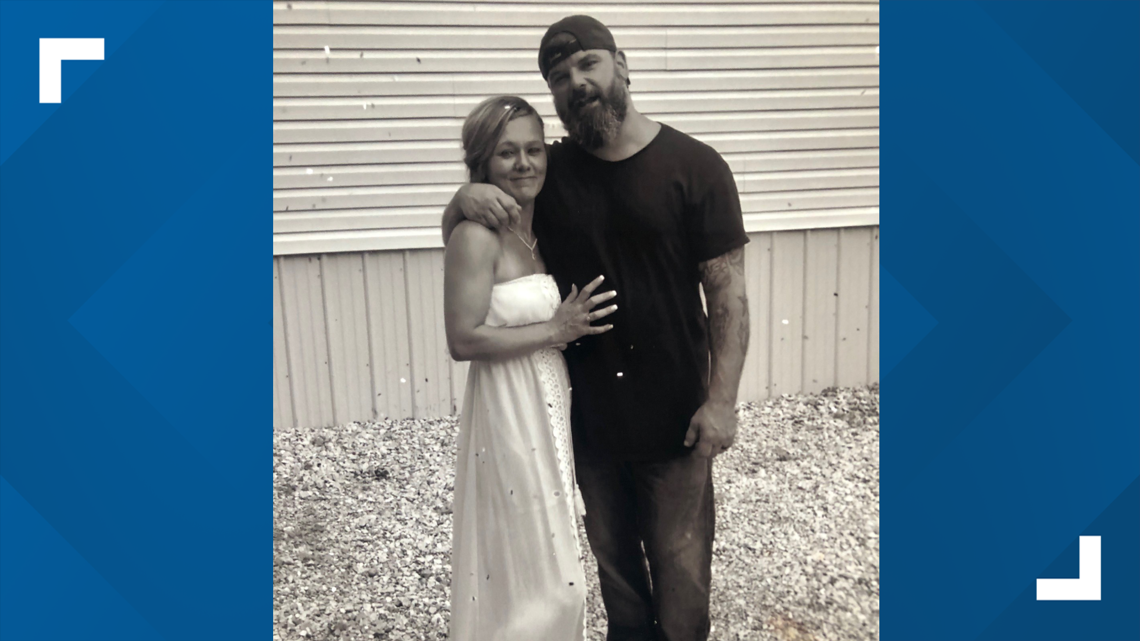 But in an email, chief deputy at Bullitt County's jail, where Simpson called from, said they clean four times a day, staff use protective equipment, and they follow recommendations by health officials. So far, two people there have had confirmed cases, and recovered
"But they need more help," said Ted Shouse, a criminal defense lawyer.
He said inmates and staff at correctional facilities need more protective equipment, access to testing, and leniency for some inmates to be released early to allow for social distancing.
"I do think we're going to have more outbreaks in jails. I mean, I think that's kind of inevitable," Shouse said.
Shouse said prisons and jails are doing the best they can under unprecedented circumstances, and now it's up to those in power to ensure Simpson and others in our criminal justice system have resources they need to stay healthy, because the alternative could be deadly for them, and for their community.
In response to questions about how COVID-19 guidelines are enforced in our state's correctional system, Kentucky Department of Corrections spokesperson Lisa Lamb told WHAS11 their department does not operate the county jails, as they are independent facilities operated by each county or regional jurisdiction.
Lamb said her department has been asking jails to report any positive cases to them, but the DOC cannot legally mandate local jails test inmates. State inmates housed in a county jail are under that jail's custody and supervision and subject to their policy and procedures.
She added that the DOC, along with the Justice and Public Safety Cabinet, have been in frequent contact with the Kentucky Jailers Association regarding measures to reduce exposure to COVID-19 for inmates and staff in county jails.
"KJA has provided each jailer with information regarding CDC guidelines, as well as many of the steps taken by DOC in state prisons," Lamb wrote. "While all jailers have been provided the same information to aid them in developing a response plan, each jailer is responsible for determining the steps taken to protect the inmates and staff in their facilities."
The Department for Public Health is tracking the positive cases in local jails in conjunction with local health departments. At this time, no jail has reported a significant outbreak among its inmate population.
Make it easy to keep up-to-date with more stories like this. Download the WHAS11 News app now. For Apple or Android users.