BARDSTOWN, Ky. — Agents with Louisville FBI office are in and around Bardstown for a second day, collecting evidence that could be connected to the disappearance of Crystal Rogers. The agency confirmed they are the lead investigators on the case.
Rogers disappeared during the Fourth of July weekend in 2015. She was reportedly last seen by live-in boyfriend Brooks Houck.
Rogers' car, found abandoned on the side of the Bluegrass Highway after she was reported missing, was towed into the hands of the FBI Friday. Sherry Ballard, Roger's mother, has had possession of the car at her storage unit, which had her keys, phone and purse inside when it was found.
Twenty minutes farther from town, dozens more federal agents were back at the Houck farm, exploring the land, as well ponds on the property Friday.
"They will leave no stone unturned, and they will scour that area for evidence, talk to people," said former FBI Agent David Beyer.
It's not the first time the acres have been searched by law enforcement since Rogers disappeared, but Beyer said the FBI can bring more resources to the investigation, like ground penetrating radar, giving agents a look at what's 15 feet below ground.
"One of the other things they can bring to the table is the underwater search and evidence team which is highly trained to locate evidence under water," he explained.
PHOTOS | Disappearance of Crystal Rogers investigation; FBI executes search warrants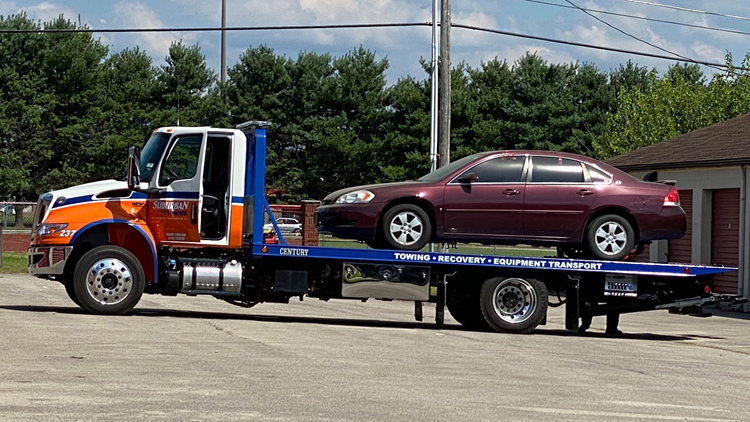 Houck, his brother Nick and the family's farm were all part of the searches. In all the agency said it was planning to execute nine warrants. The warrants are sealed and no specific information was shared on the investigation.
They also plan to conduct more than 50 interviews. Beyer said those with information need to share it.
"Often times people will have a small piece of information that they think might be insignificant, but when it is given to the FBI, maybe that piece of evidence connects to another piece of evidence that connects to the main crime."
The FBI is not offering a timeline for when or even if anyone will be arrested, but plan to continue these searches through the weekend and into next week.
"I think if there's a chance of solving this case, having this response by the FBI will lead to that," said Beyer.
►Make it easy to keep up-to-date with more stories like this. Download the WHAS11 News app now. For Apple or Android users.