#INSPIRED: WHAS11 Stories of Service
Service is a station value for us, and work we're all honored to do.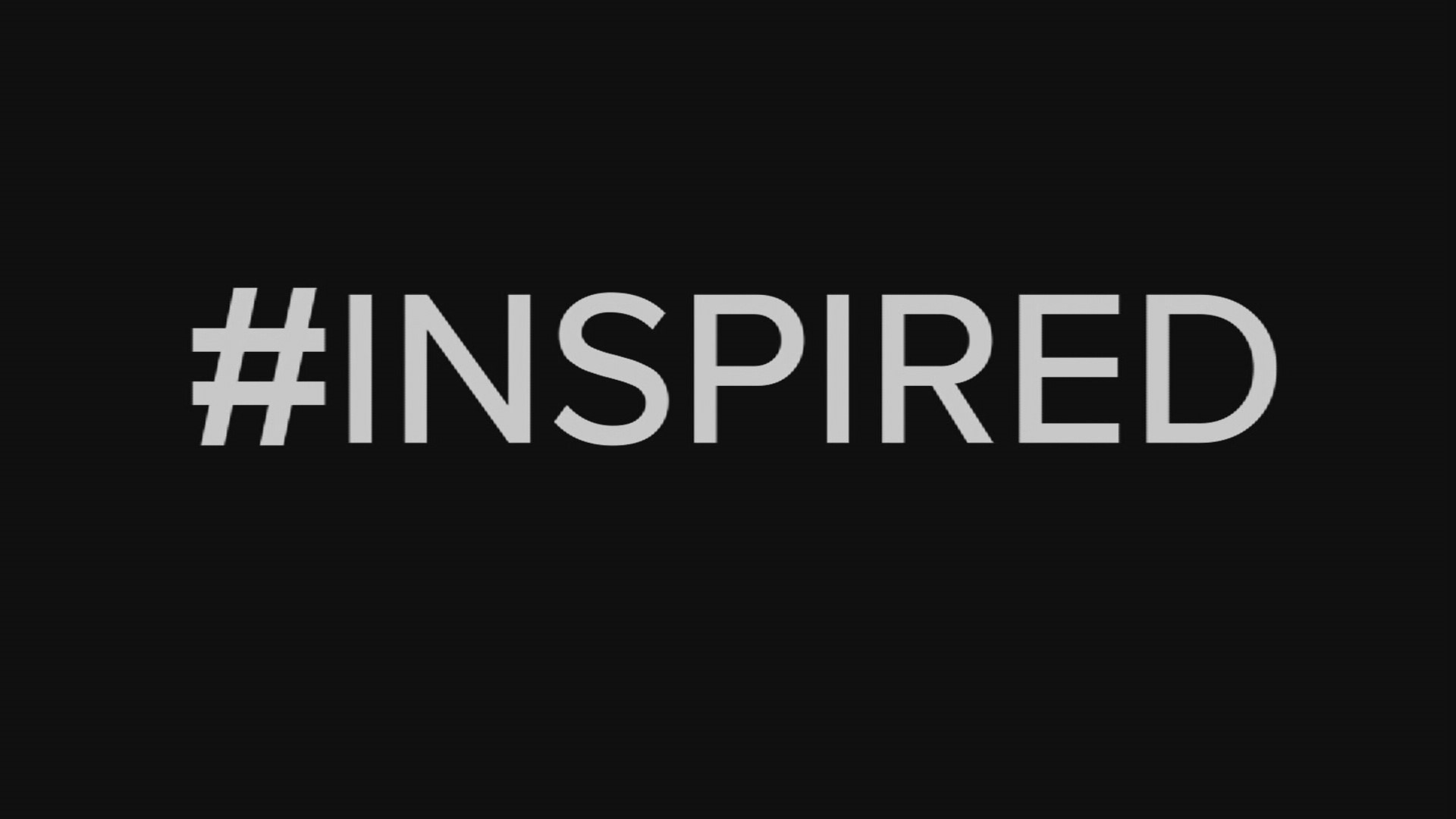 In honor of the Mayor's Give A Day Week of Service, we want to share some of our personal stories with you. All week long, we'll profile one of our service superstars at the station and the cause that inspires them.
Joe Federle: WHAS11 Editor
:
Crusade For Children
We're lucky to have charity ingrained into our station identity with the Crusade for Children. Since it started in 1954, the telethon has raised $180 million for children with special needs.
We are all passionate about this work, but our longtime editor Joe Federle bursts with Crusade pride each and every day.
"My grandfather and my father always told me if I want to give to any charity to always give to the Crusade, because 100 percent of it goes to the actual cause that it's supposed to be helping, the special needs children across Kentucky and Indiana.
"I guess that's one of the reasons I always wanted to work at WHAS, because I always heard such great things about the Crusade. I was like wouldn't that be cool to work there, and I've always loved TV anyway. To me, I think this is the best place in the world, really, to work in TV because nobody else has such a cool organization. It's exclusively Louisville.
"We raise so much money every year. I mean $5 million a year is normal for us for a weekend in June.
"Every Monday after the Crusade, we look at each other and we're like how did we just raise $5 million? I mean, we're a local telethon for crying out loud. Really always, the day after the Crusade, I always get to come into the station and say I'm lucky I still get to work here even after all of this is over. This is my full-time home, and I love it."
Julie Wolfe: WHAS11 News Director
:
Leukemia and Lymphoma Society
Our news director is newer to the area, but she came full of that compassion that Louisville is famous for. Her cause is one she holds especially close to her heart.
"I've been involved in the Leukemia and Lymphoma Society and Team In Training, which is their fundraising branch that does endurance events, marathons and triathlons and ultra marathons, for a long time.
My husband is a lymphoma survivor. So, he was sick before we met. He had a tumor kind of right behind his lungs. Through the radiation and chemotherapy, there was scar tissue that developed. After that, they told him you could be on this medication for a really long time or try to do some exercise to kind of stretch your lungs. He'd heard about LLS during his treatment, so he joined Team In Training to help him continue to live. We met in Team In Training.
You run and you raise money. We met amazing friends that are still some of our best friends to this day. We met each other there, but we also lost friends through that process.
The very first race I ran, we had a team hero. She was 7. Her name was Lindsey Simmons. I kept in touch with her. She touched me. She was in remission at the time and had this wig that was a little askew. I kept in touch with her for the next 8 years, and she had cancer again and again and again, and she passed away.
We are lucky. We're the ones. My husband is cancer free. We're happy and healthy and married and have a daughter that we adore. He's in the clear, but a lot of people aren't. So, that is why Team In Training and Leukemia Lymphoma Society are my passion so that we have more happy ending stories like ours."
Doug Proffitt: WHAS11 Evening Anchor
:
Big Brothers Big Sisters of Kentuckiana
If you've watched WHAS11 in the last 30 years, you know Doug Proffitt. He's been telling the community's stories for decades and given back to it every step of the way. That includes his dedication to Big Brothers Big Sisters of Kentuckiana.
"Thirty years ago, the station started profiling the mentors who were volunteering to give their time to help young people across Kentuckiana. Viewers often say to me that there's no real groups around town that are helping young people steer their lives whether they come from single family homes or they've hit the road in a little rough spot in their lives. This group truly does it.
We have seen over these 30 years these matches make a difference.
They give all of their time on the weekends, their free time, and they take them to experiences that these children have never had before. They help them with their homework. Gosh, I wish I had somebody helping me with my homework, but they make a difference and grades have gone up.
These parents are so thankful of this young adult's influence in their children's lives.
Just think about that- one moment a kid is going this way, and the next minute they are shooting straight through the roof with nothing but positive things. That's how I've seen Big Brothers Big Sisters make a difference, and those are the stories we like to reflect and show here on the air."
Lisa Hutson: WHAS11 Evening Anchor
:
Honor Flight Bluegrass
Service is something Lisa Hutson got from the start. She comes from a military family and loves honoring the men and women who make our freedom possible. That passion makes Honor Flight Bluegrass a perfect fit.
"My father was a Vietnam veteran, so I'm naturally just drawn to these gentlemen that have served and the sacrifices that they've made.
Honor Flight Bluegrass actually sends WWII and Vietnam veterans to Washington, D.C. to see the monuments that stand in their honor. It's an incredible way to serve those who have served us.
A lot of them are becoming older in age, and a lot of them aren't with us anymore. So, the ones that are, we desperately want to give them an opportunity to just see what they have done.
Our veterans are so vitally important. They are incredible people that put on the boots, put on the uniform at the drop of a hat, and they serve each and every one of us. Any way that we can give back to them, we should every time we get the chance."
Shay McAlister: WHAS11 Reporter
:
ACE Place
We cover stories that touch our hearts all of the time, but the friendship formed from this one is truly special. Shay McAlister met Rose Smith shortly after she started here at WHAS11, and their bond is creating something beautiful for the community we call home. It's called ACE Place.
"I first met Ms. Rose about four years ago at her son's vigil. Cory Crowe had been murdered a year earlier, and she just stood out to me. She was so different. She was hopeful and peaceful and smiling, and her attitude was just different from what you would expect in that environment.
I knew that I'd be friends with her. I didn't know that four years later, we'd be doing something like this, but I started to follow her. She started ACE Project, a nonprofit in her son's name.
She invited kids to come and work with her. They would learn from her. They would have mentors, and the bottom line was they would get on a better track than the one that led to her own son's death.
I thought it was an amazing mission, and I loved following her over the years.
They did different things like clothing drives. They'd take food to LMPD on holidays. They just wanted to make a difference in the community, and she was.
It was about two years ago when she came to me with her biggest idea yet, which was to own the property where her son was murdered. She didn't want to just own it. She wanted to turn it into a community center.
I thought yeah of course, we'll do a story. We'll get some people involved, and this will be awesome.
We did the story, but nobody really jumped up to help right away. It was okay. She was hopeful. About a year later though, we were trying to figure out what would be next so we applied for a grant with our parent company, TEGNA, the TEGNA Grant Foundation, and she was awarded $30,000. It was wild because when she got an estimate for the work, it was $30,000.
It wasn't that easy. We had to do a lot of different things to try to make it work. I think it's the thing I remember most is the phone call when I was able to call her and tell her it was going to work.
Here we are in 2019 about two months away from opening the ACE Place. We're about to put paint on the walls, flowers in the ground, and it'll be a place where kids can go and grow. They can find mentors, get homework help, and it'll be something that changes their lives."