Onboard that flight were 231 passengers, including a young man from Indiana.
There is a new video from a Hoosier who was aboard United Flight 328 when one of the engines exploded in the air. The catastrophe forced the pilot to turn around for the airport in Denver.
U.S. Army Sgt. Demetrius Smith visited family and friends while in Indianapolis before flying back to Hawaii. Smith told 13News the explosion got his attention right away, especially since it was on his side of the plane. He sat near the back of the plane so he could stretch out during the long flight. Smith is thankful to be on solid ground after what he experienced thousands of feet in the air.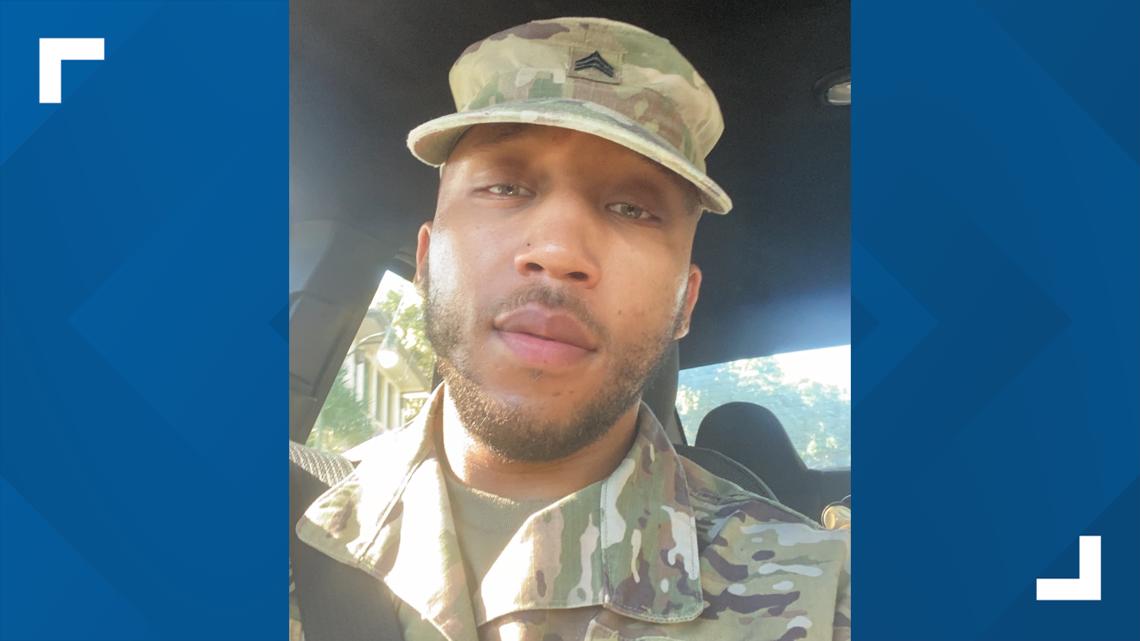 "That was the first thing in my head, 'Wow, this is it,'" Smith said. "I was slightly dozing off as we were reaching 10,000 feet, and then to hear that loud boom and to look over to the right and see flames engulfing the engine, that was the scariest part."
The loud boom happened when United Flight 328's right engine exploded into flames. Smith shared a Bible verse that popped up on his phone around the same time. He is still trying to figure out how the Scripture posted, since his phone was in airplane mode and he had not connected to Wi-Fi.
"Even though I walk through the valley of the shadow of death I will fear no evil, for thou are with me. Thy rod and thy staff, they comfort me," read Smith.
Comfort also came from their pilot, who made announcements over the plane's intercom.
"He just kept reassuring us that everything is fine. He's had plenty of practice, and he knows how to fly with one engine," Smith said.
Smith, who is stationed with the Army in Hawaii, spent his 30th birthday at home in Indianapolis celebrating with family, including his 93-year-old grandmother. He also celebrated with friends and paid 13News reporter Steve Jefferson a surprise visit, too.
Not knowing how Flight 328 would end, Smith shared the text he prepared in airplane mode for family and friends.
"I wanted to let them know that I loved them, and I wanted to let them know that this was the last time that they would hear from me. I was prepared to tell them goodbye," said Smith.
But, despite one engine falling to the ground, the plane landed safely. Smith narrated a cell phone video while exiting the plane.
"It was on fire, now we are deboarding the plane. It's rough, look at this," he said.
The cell phone video shows firefighters and emergency airport personnel welcoming the crew and passengers back on solid ground. United Airlines provided meals to the passengers as they waited on another flight to Honolulu.
"Military does teach me a lot, especially overcoming adversities, so with that and my faith, I knew everything would be OK," Smith said.
Smith is back in Hawaii and said it will be a few months before he gets back on another plane.