LOUISVILLE, Ky. — The Louisville Muhammad Ali International Airport was full of excitement as more than 80 veterans from Kentucky and Indiana prepared to board their Honor Flight to Washington D.C. on May 28. Among them were 22 WWII veterans, 59 Korean War and seven who served in Vietnam.
Once they arrived, travelers at the Ronald Reagan Washington National Airport gave them a hero's welcome. Not one veteran left the gate without being thanked for their service.
Police escorted the veterans to each destination throughout the day.
The first stop was the WWII Memorial with its fountains and columns standing in honor of the more than 400,000 American lives which were lost.
WWII veteran Charles Purvis spoke of his service, saying he took his older brother's place in the draft.

"I'd do it again today. I'd do it for my grandchildren if I could," Purvis said.
Carl Ditsch, who also served in WWII, compared the experience to a miracle.
"I guess you almost have to come here to really get it in your mind and what it's all about," Ditsch said.
The veterans continued their day of reflection, making stops at the Korean War Memorial, the Lincoln Memorial and Vietnam Wall.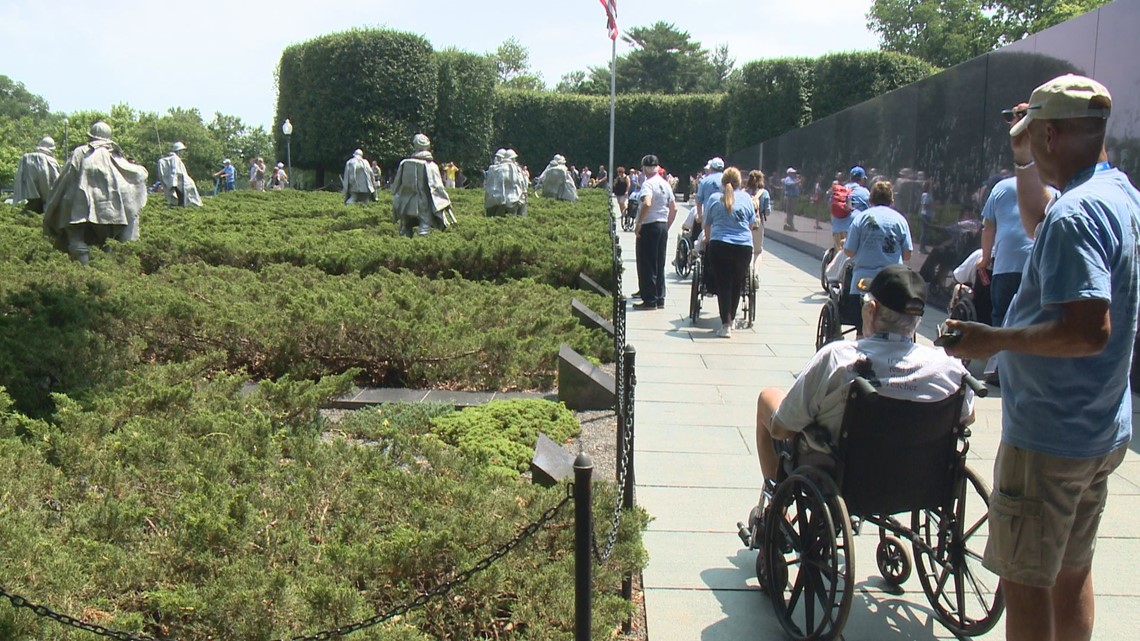 Charles Marking, a sailor in Korea, said he experienced more gratitude for his service on the short trip to D.C. than he did in 1952 when he came home.
"What is it about that when complete strangers come up and shake your hand? Makes you feel good," Marking said.
At the Vietnam Wall, Albert Hall, a WWII veteran, found his son's best friend's name—Jack Meacham.
"He ate dinner with me before they caught the plane going to Vietnam in Nashville, Tennessee. I was working there then. And he was in country what 19 days? He was there 19 days when they killed him," Hall said.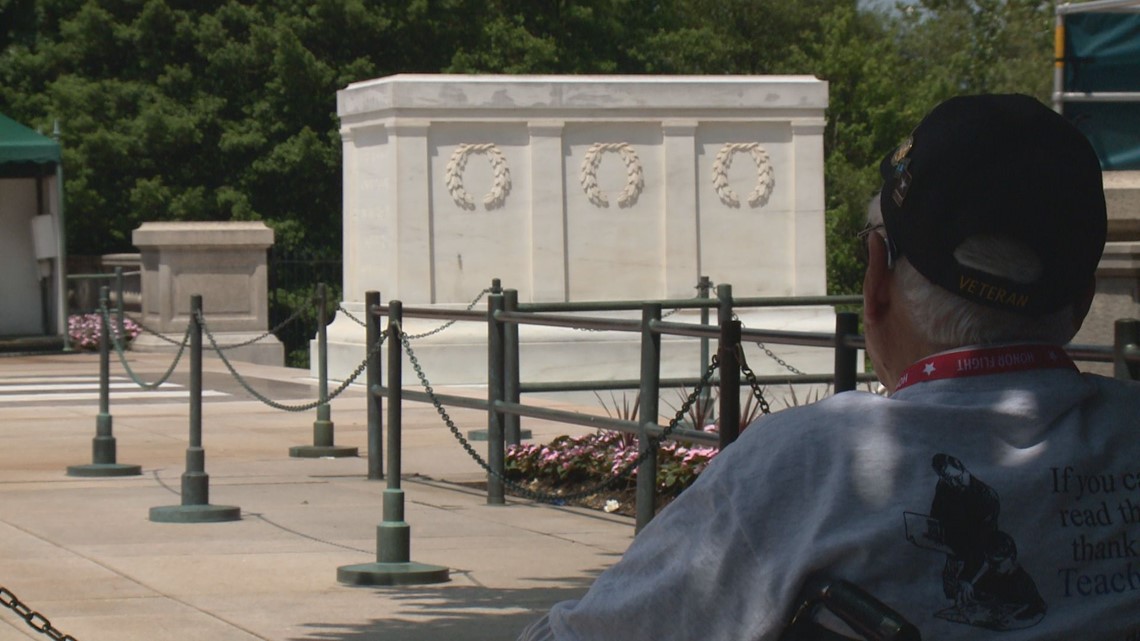 Of all the stops on the trip, the most somber place was Arlington National Cemetery where rows upon rows of white stones represent lost American heroes. In the minds of those who served, they see the faces of their brothers.
At the tomb of the unknown soldier, there was silence as the veterans looked on and remembered the fallen.
"I think about it quite often," said Jim Cruise, a Korean War veteran.
They completed their trip with stops at the Marine Corp Memorial and the U.S. Air force Memorial.
The trip no doubt brought up many memories and emotions for everyone involved.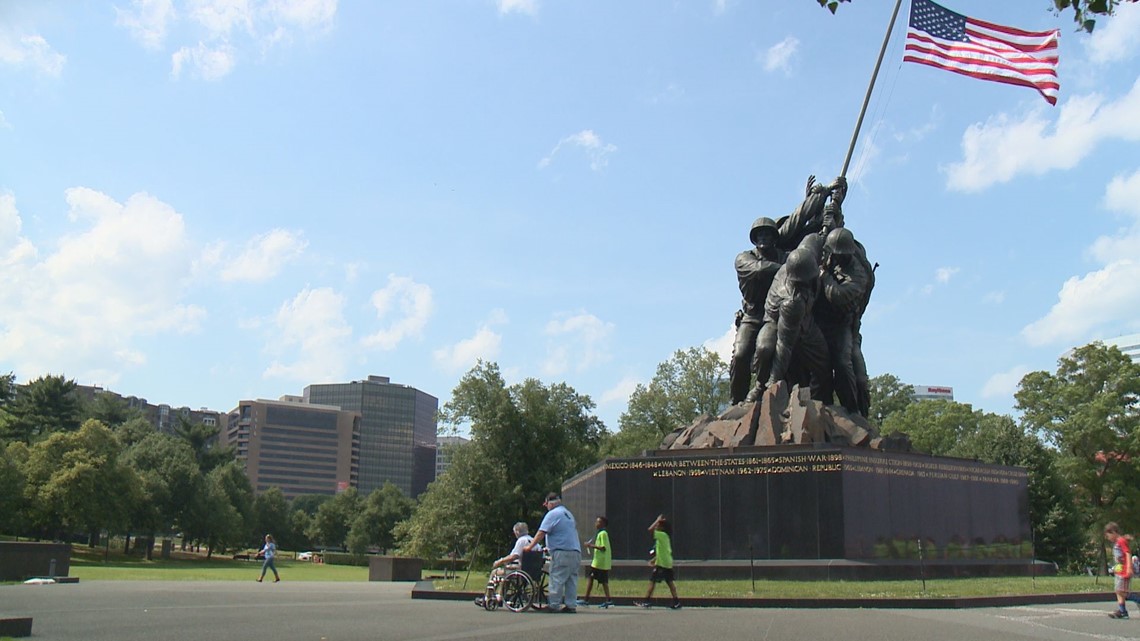 "I've been thinking about all the poor other ones that we haven't got back yet I think. That's still overseas," veteran Jim Fink said.
Once the group arrived back in Louisville, hundreds greeted them and took the time to thank them in person. It was welcome that many of them never received after their service. Though they received it decades later, their smiles showed they are proud they were to have served their country.
►Make it easy to keep up-to-date with more stories like this. Download the WHAS11 News app now. For Apple or Android users.