LOUISVILLE, Ky. — The White House has a goal of testing almost 13,000,000 Americans during the month of May, which is a little bit more than 2% of each state's population. Testing has been a key focus for both Indiana and Kentucky, but the numbers show how different their projected paths are.
The graph below maps out test increases in Kentucky per day. Each blue bar represents one day's worth of tests, the dotted line shows us the moving average and the dates are on the bottom. You might notice there are a few gaps where there aren't any bars. Those are from the days the governor's office didn't provide us with numbers.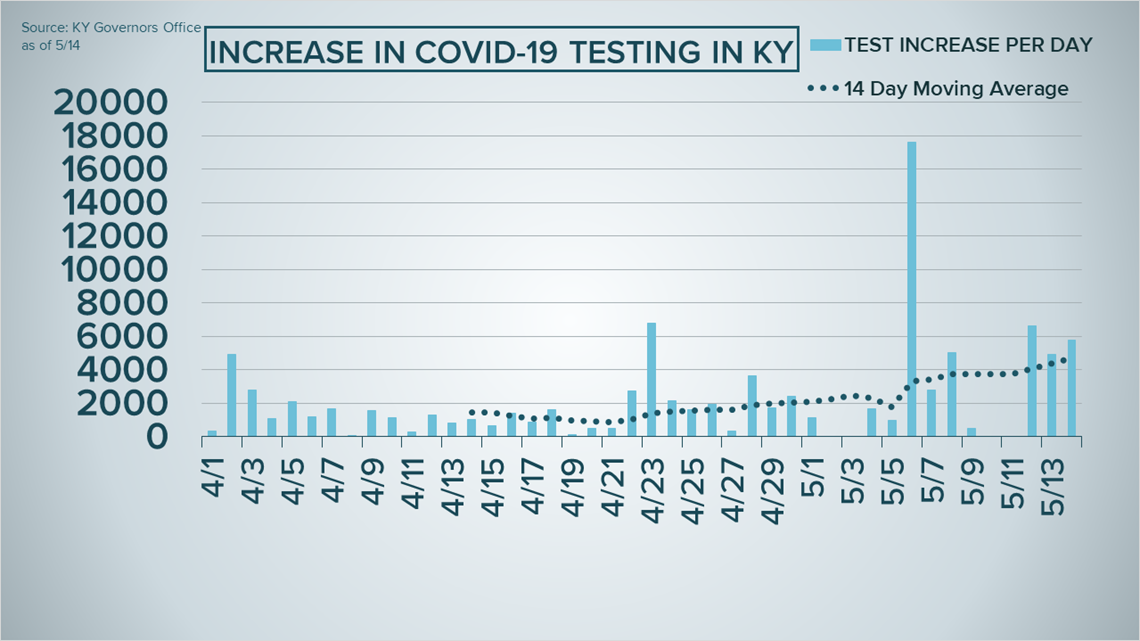 The graph depicts somewhat inconsistent testing in Kentucky. The first half, representing April, shows a time period some of the worst testing rates in the country. But since May, it's gotten better. In fact, from April 1 to May 1, testing has increased by 630% in the Bluegrass State.
We always like to point out that big spike from last week, when the governor requested everyone at Green River Correctional Facility was given a test.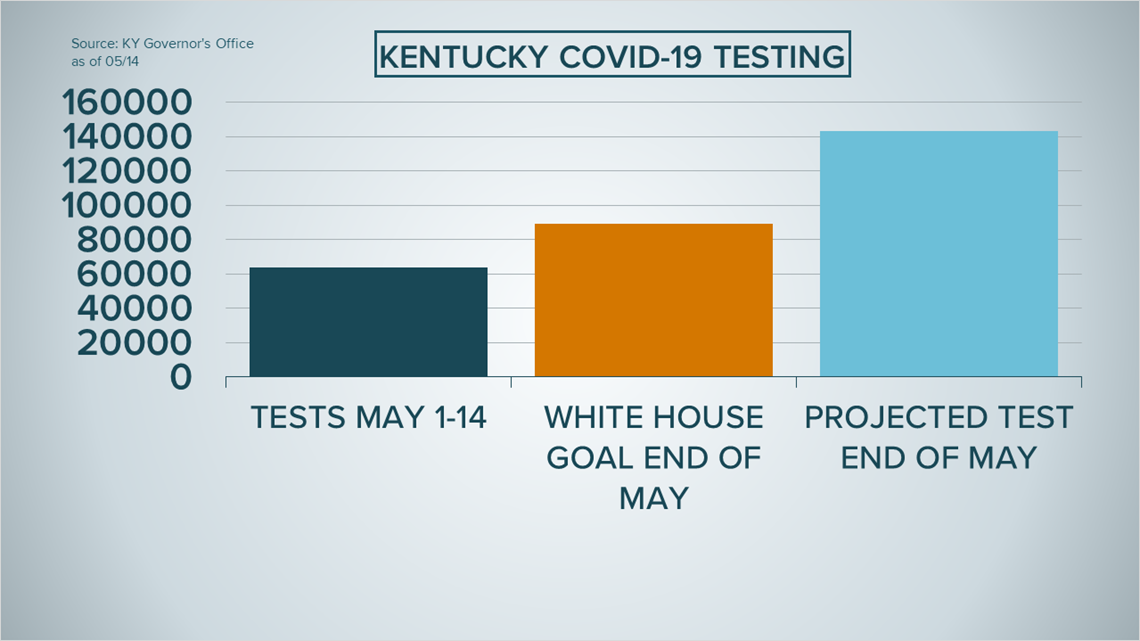 This chart depicts Kentucky's testing numbers compared with the White House Task Force goal.
Two weeks into the month, the state has reported testing about 64,000 people- that's the dark blue bar you're looking at. To meet the White House goal, Kentucky would have to complete 90,000 tests, depicted in the orange. Now look at the light blue bar, that represents 145,000 tests and is where the state will be by the end of May if we continue testing at this rate, putting Kentucky about 50,000 tests ahead of the goal.

This chart shows us what testing has looked like in Indiana each day for the last two months, including some drops presumably from weekend, but for the most part, the state has seen a steady increase in testing.
From April to May testing in Indiana increased by more than 500%.
From May 1 to May 15, Indiana has seen a 40% jump in testing. Even then, Indiana isn't on track to meet the White House testing goal this month.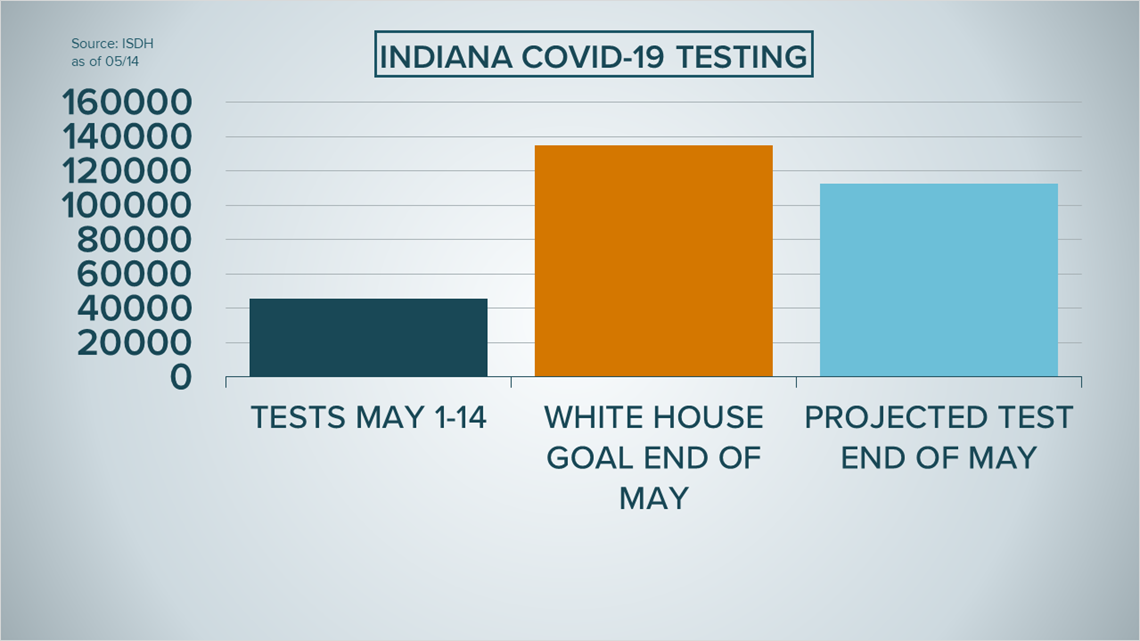 Check out this chart. The dark blue is where the state is with testing right now, which is Indiana has tested about 45,000 people so far this month. The White House goal is depicted in orange, showing 135,000 tests and the last bar, in light blue, is where Indiana is projected to be at the end of the month. That projection would put Indiana below the targeted testing rate.
But with Indiana its important to note the state reports testing differently than Kentucky so we might get new numbers next week that tell us a different story.
We'll keep an eye on it for you.