LOUISVILLE, Ky. — Our commitment to giving you more than just the numbers continues with a thorough look at Kentucky and Indiana hospitalizations.
These numbers they give us a clear picture of who is seriously sick, and unlike the daily case rate, hospitalizations won't increase because we increase testing.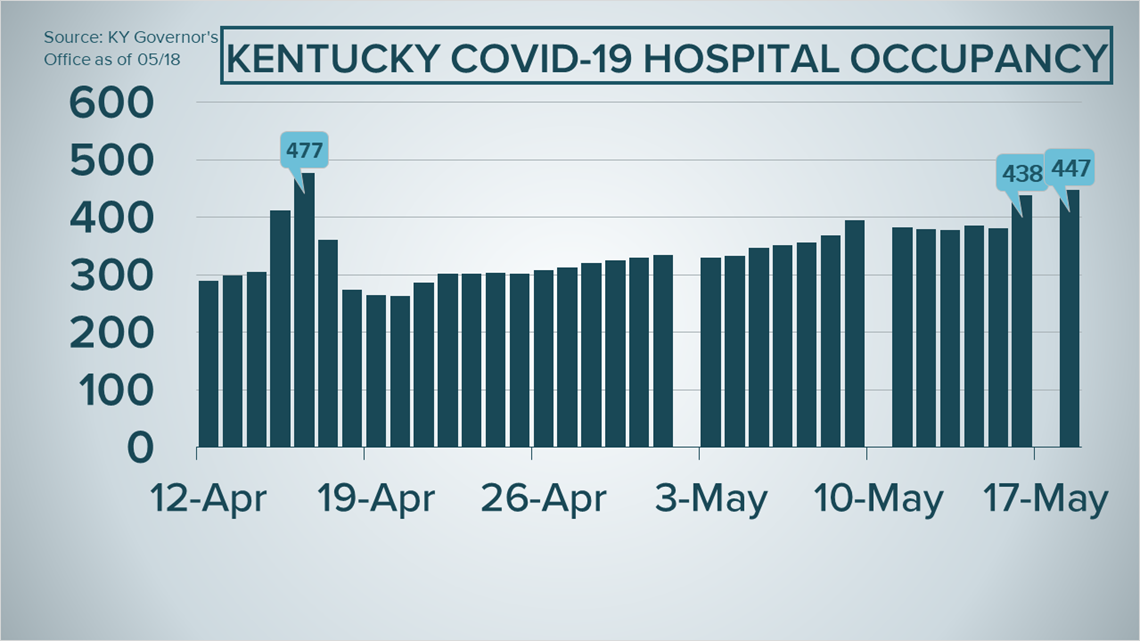 On this graph, the blue bars represent the number of people in the hospital per day, for much of April and so far in May. Over the weekend, Kentucky saw bit of a jump in hospitalizations, with 438 people in the hospital on Saturday and 447 Monday. The only day with a higher hospitalization number was April 16, when the state reported 477 people in the hospital.
The gaps you see are on days where the governor's office didn't give us the numbers.
The raise in hospitalizations caught our attention because for the last week the number of people in the hospital has stayed pretty steady in Kentucky, lingering around 380 people.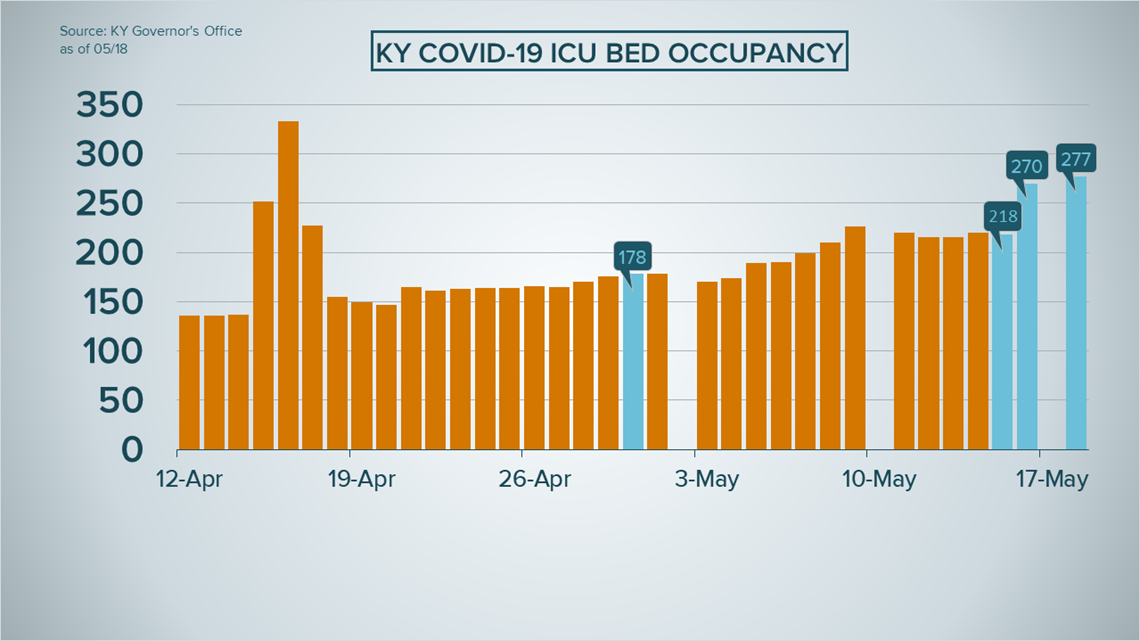 This graph represents the number of people in the ICU. This is something the governor said he's watching and so are we. Kentucky reported 270 people in the ICU on Saturday and 277 people in the ICU on Monday. That is a jump of 59 people from Friday and almost 100 people in the last two weeks.
This is the number we watch to see where we are compared to our health care system capacity. Right now we are still well below our healthcare system capacity.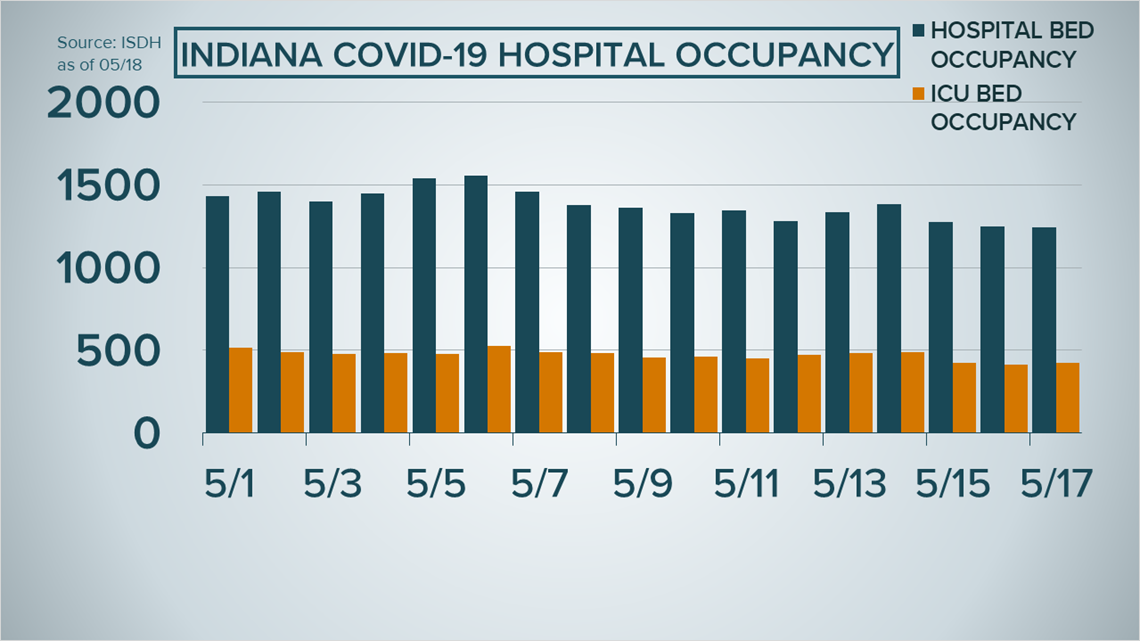 But in Indiana, represented on the graph above, you see what every state official is looking for- a steady decrease in hospitalizations and ICU patients.
The average number of ICU cases in Indiana for the month is May is 471. On Monday, the state reported 426 people in the ICU, which is not only below the average, but also, the fewest people in the ICU in Indiana so far this month.
►Make it easy to keep up-to-date with more stories like this. Download the WHAS11 News app now. For Apple or Android users.