Back to school always has some growing pains for parents when it comes to buses, teachers and classrooms. This year, WHAS11 is hearing from multiple parents all across the county having issues with their school bus location.
According to JCPS officials, over 4,800 bus stop requests were submitted between July 24 and July 31.
"Most parents, nowadays, both mother and father work," Tony Green said.
Green and his wife said they have made changes to their work schedules to be more available for school time changes.
The family lives off busy Valley Farms Boulevard, which Green says isn't just busy with traffic.
"There's a lot of drug activity, unfortunately, not to mention the high-speed vehicles and such that come through here," Green said.
This year is a big change for his third-grade son. His school start time shifted two hours later in the morning and his bus stop is now a third of a mile away.
"It was maybe 350 feet from the house, where we were at," Green said of last year's pickup.
This is the first year JCPS outsourced the routes. They chose a school transportation software called Alpharoute. The company also did bell time optimization for the district.
"My frontline workers and teachers and staff, they're always there for us and I appreciate that," Green said. "Just with everything being centrally controlled, now that local aspect is just gone, it's not even an option. Most parents now are just winging it."
While some wing it, the phones keep just keep ringing at C.B. Young Service Building 7, it's where JCPS employees are answering non-stop calls from parents with questions.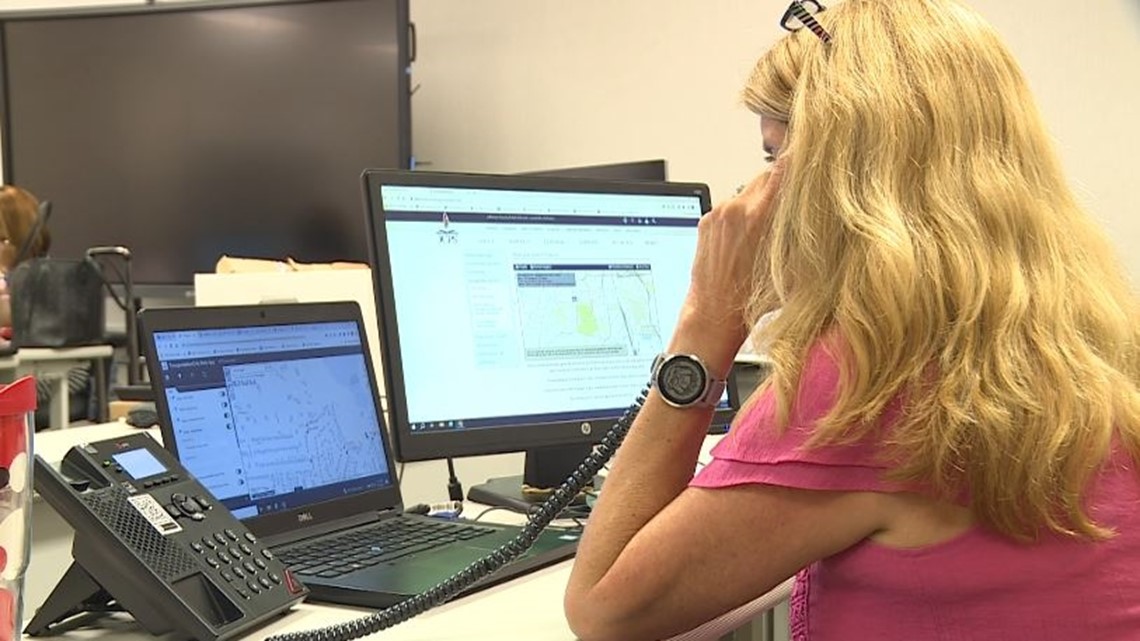 "There's a variety of things," Marcus Dobbs, executive administrator of transportation services for JCPS, said when asked about the common complaints. "Parents are saying they don't see a stop or see an A.M. stop but not a P.M. stop, so it's working through issues like that."
With more than enough drivers for the routes, finding the fix is sometimes simple.
"The workers here, they're pretty good at de-escalating when parents are really upset, at keeping them calm," Dobbs said.
If your call doesn't get through the first time, officials say to keep calling.
Parents can also call 485-RIDE to get information about their child's current, assigned school bus and bus stop.
The 485-RIDE phone lines will be operating at these times:
Aug. 9-11 6 a.m. – 7 p.m.
Aug. 15-16 7 a.m. – 7 p.m.
Make it easy to keep up-to-date with more stories like this. Download the WHAS11 News app now. For Apple or Android users.