LOUISVILLE, Ky. — JCPS wants the community's feedback on a plan that would simplify where the district's kids go to school, while also giving students in West Louisville more options closer to home.
It's a choice, Superintendent Dr. Marty Pollio said, West End students haven't had for decades.
For thousands of middle and high school students in West Louisville, their only option has been to travel outside their neighborhood in a system that's forced busing on them since the 1970s. Dr. Pollio says this "isn't equitable and frankly, it's not fair."
In what the district is calling a Dual Resides scenario, JCPS would change the boundaries for West Louisville students, reducing the current number of middle to high school feeder options from 50 to 11.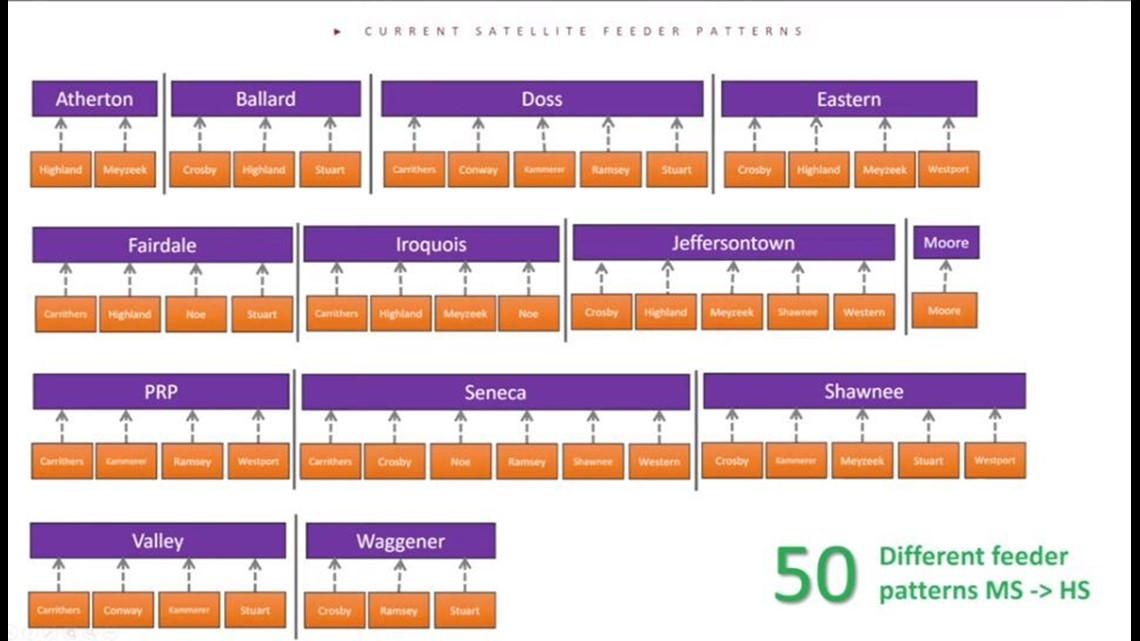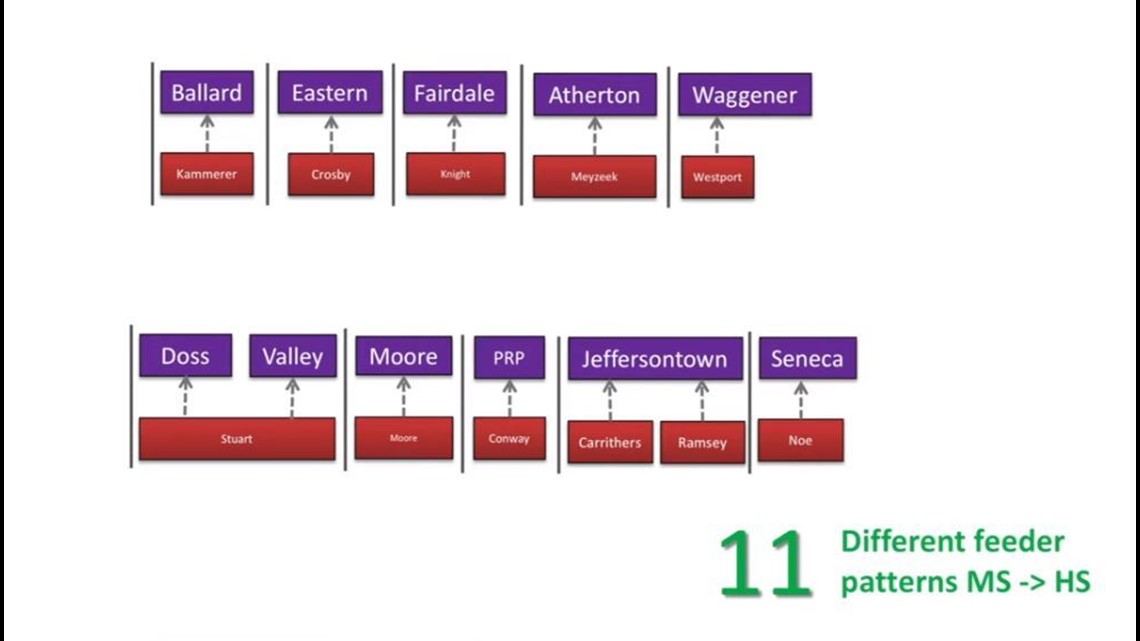 The West Louisville satellite zones would change, too. Looking at today's version versus the proposed, it would be less choppy and reduced by half. Students would have fewer choices but would have the option of staying in their own neighborhood.
"It allows students living in west Louisville and their parents to actually participate in the school because right now many of them have to travel outside their communities and not able to do so quite often," Metro Council President David James said.
Some students in Councilman David James's West Louisville district can't play sports or do extracurricular activities because their school is so far away from home.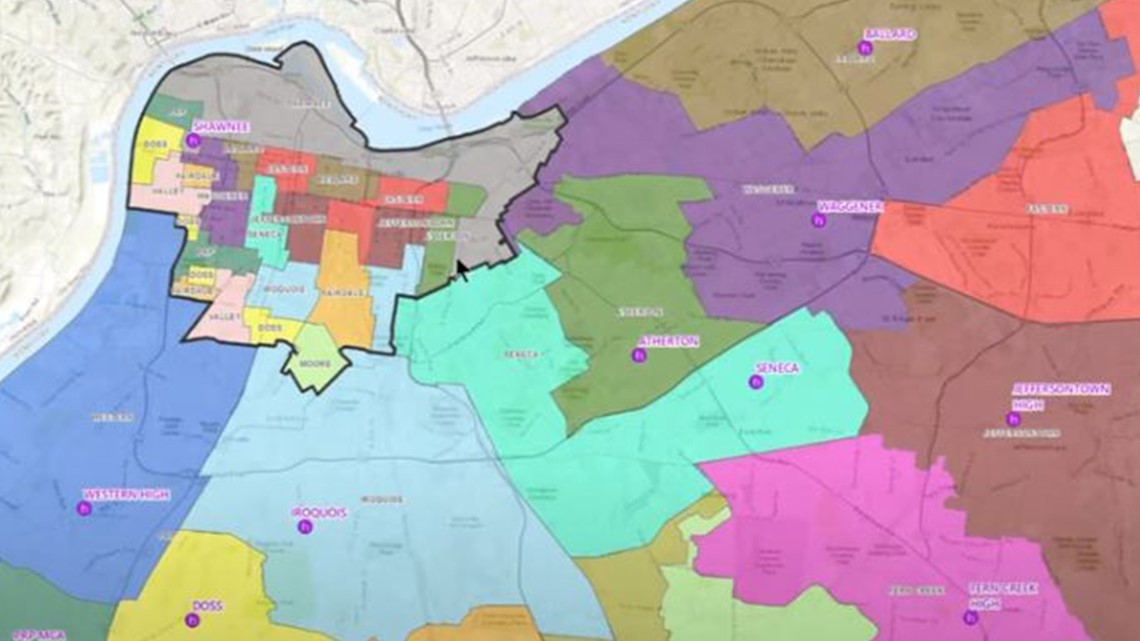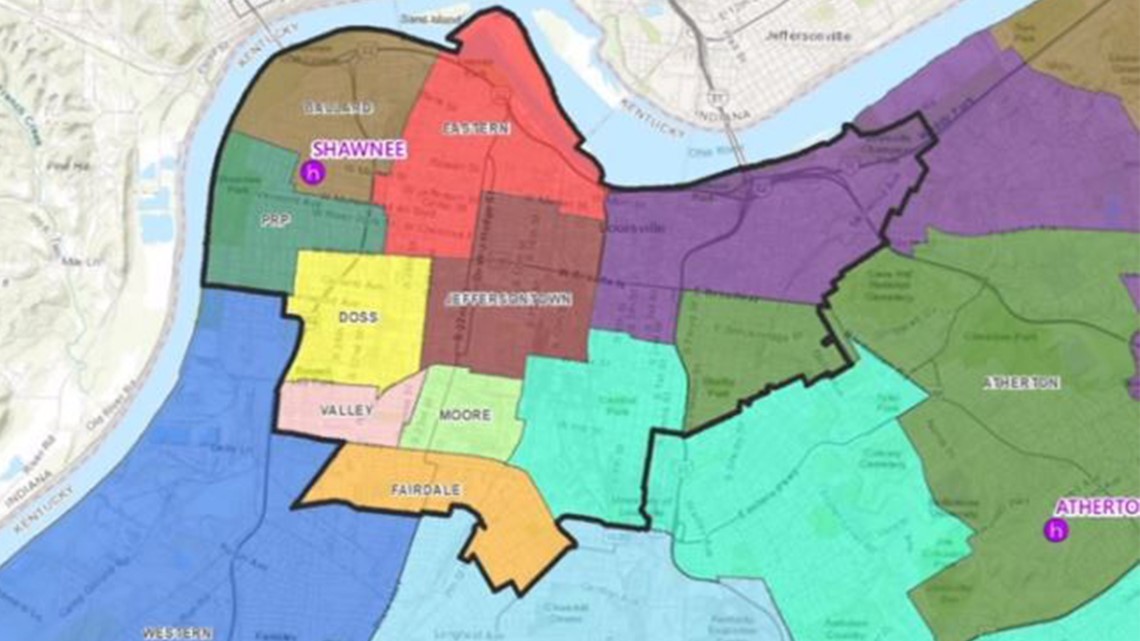 Right now there is only one resides high school and one resides middle school in West Louisville, meaning students can go there if they live in a certain area.
"If this plan is approved by our board, it would require the addition of two new middle schools and another high school in West Louisville," Dr. Pollio said.
"This would be in addition to the already multi-million dollar renovation of Acadamy at Shawnee to renovate the school and fix the third floor that's been condemned since 1981. It's time we invest in our students and that our buildings reflect how we see them and their futures."
The last school built in West Louisville was the new Central High in 1956. Muhammad Ali was a 9th grader there.
If approved, JCPS would implement the program with 6th and 9th graders at the beginning of the 2021 school year. A final school board vote on the proposal is expected this summer.
Make it easy to keep up-to-date with more stories like this. Download the WHAS11 News app now. For Apple or Android users.