HARDIN COUNTY, Ky. — Hardin County Public Schools Board of Education has changed the date of the last day of school, making the school year a week longer.
To make sure kid's don't start their summers early, mark your calendars; the last day for K-12 students is Friday, May 31, and Monday, May 20, for preschoolers.
The original calendar, which is still on the schools website, has the last day marked as May 24. In a Facebook post the Board of Ed says the new calendar should be updated by Monday, March 25.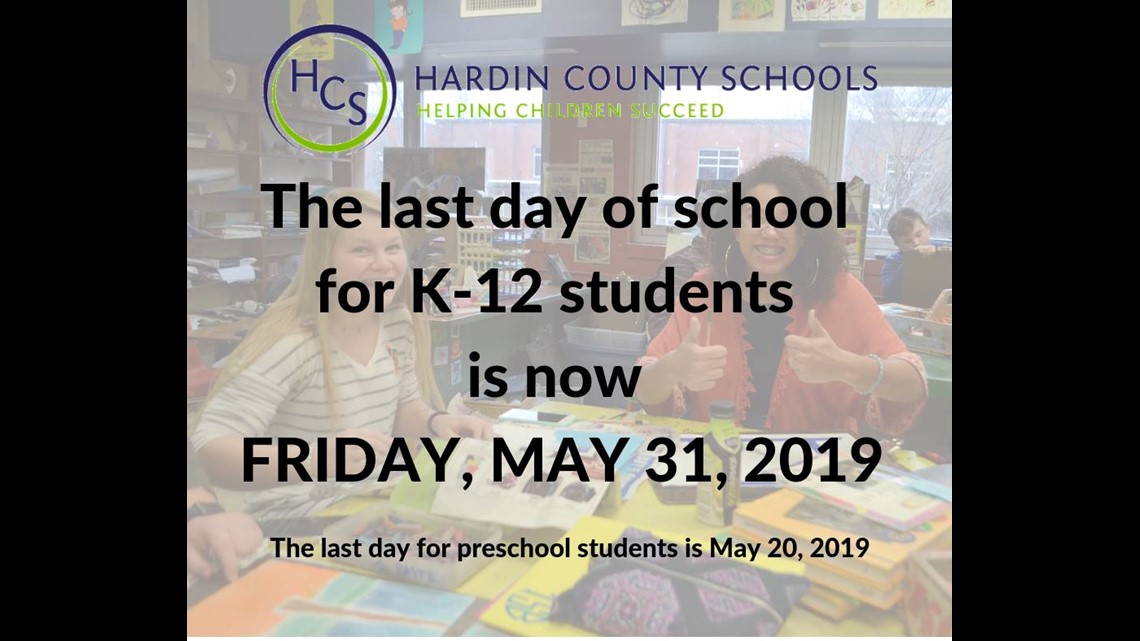 The board has some other noteworthy dates after voting on graduation days.
For a full list of Harden County High, North Hardin High School, John Hardin High School, and Central Hardin High School click here.