LOUISVILLE (WHAS11) -- It's certainly been an eventful Tuesday morning outside of the Van Hoose Education Center as large groups came together touting their way as the best way to fix JCPS issues.
On one side, there is the Bluegrass Institute. They recommend a state takeover despite being against them in the past. They are standing with the Kentucky Pastors Action Coalition which is pro charter schools. This coalition also is calling for a state takeover. That's where the message can get a little hazy. They coalition said they support Marty Pollio but feels his hands are now tied by JCTA and a dysfunctional board.
Groups for, against state taking over JCPS raise voices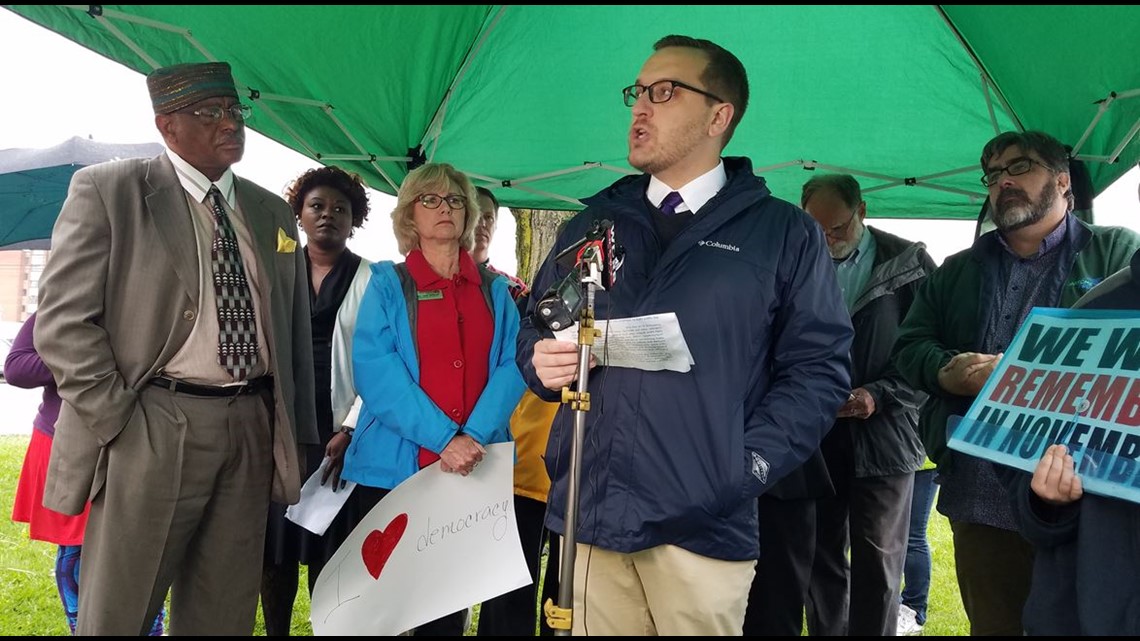 RELATED: JCPS leaders prepare for Kentucky Department of Education's visit
On the other side you have a large group of JCPS supporters who said a state takeover of JCPS simply continues Governor Matt Bevin's war on Louisville. While they admit the district is nowhere near perfect, they believe that silencing the local voices fighting for the district is the wrong way of going about it.
RELATED: 15th District PTA stands with JCPS on state takeover
At the center of this debate was the educational gaps between black and white students within JCPS, which KPAC said has only gotten larger over the last decade.
Board member Chris Brady brought up that the board expects to pass a racial equity policy on Tuesday night that was thought to be impossible under former superintendent Donna Hargens.