LOUISVILLE, Ky. — Each week, the WHAS11 and LG&E and KU ExCel Award recognizes a teacher who goes above and beyond in their classroom.
Students and staff at Greathouse Elementary celebrated this week's winner, Megan Bryant.
Some people seem to have more hours in the day than the rest of us.
Mrs. Bryant -- a mentor, tutor, and teacher -- is one of those people. She said she has been since she was a child, always wanting to juggle multiple things at once.
"That kinda feels natural, I do best busy," she said. "I'm kind of a little bit of an Energizer bunny in that way. I actually work better when I'm busier and that's kind of more my nature."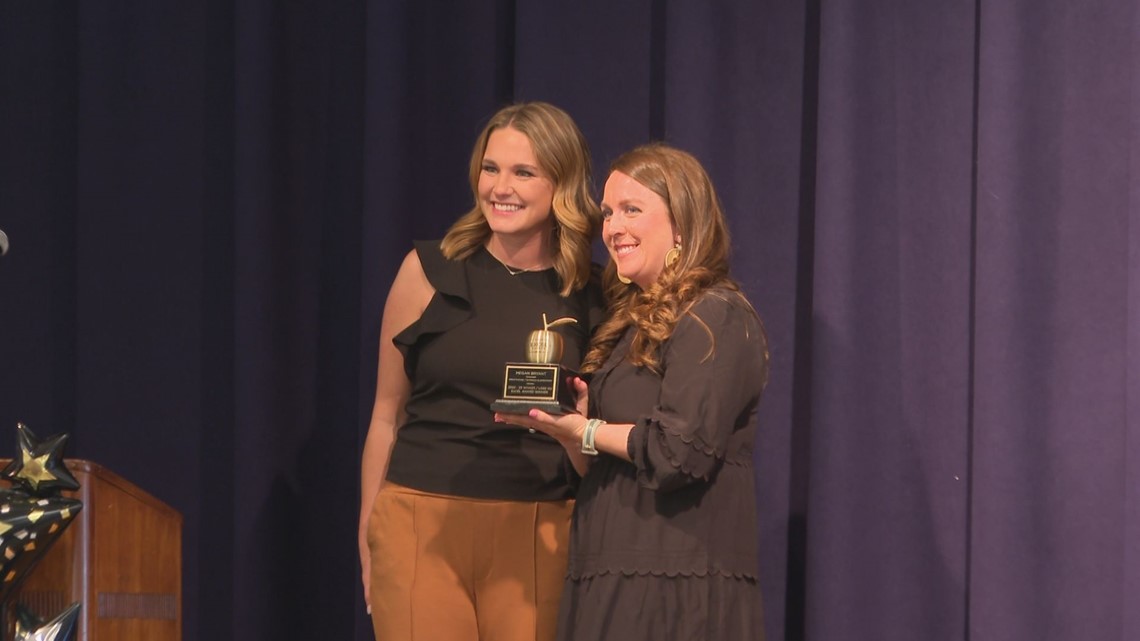 Mrs. Bryant has 15 years of teaching experience and is well-known among her colleagues as being a team player. She has the ability to make complex topics digestible for her students and creatively makes learning hands-on and fun.
"I've brought stuff that I used to do with my fifth graders, down to my first graders and I'm like 'Oh if I set the bar here, they'll meet me,'" she said. "I know I'm building some blocks, but I'm also like how can I stretch it because I know what's coming in the later grades."
During an ExCel award ceremony at Greathouse on Wednesday, colleagues, students, and her family came together to celebrate the award.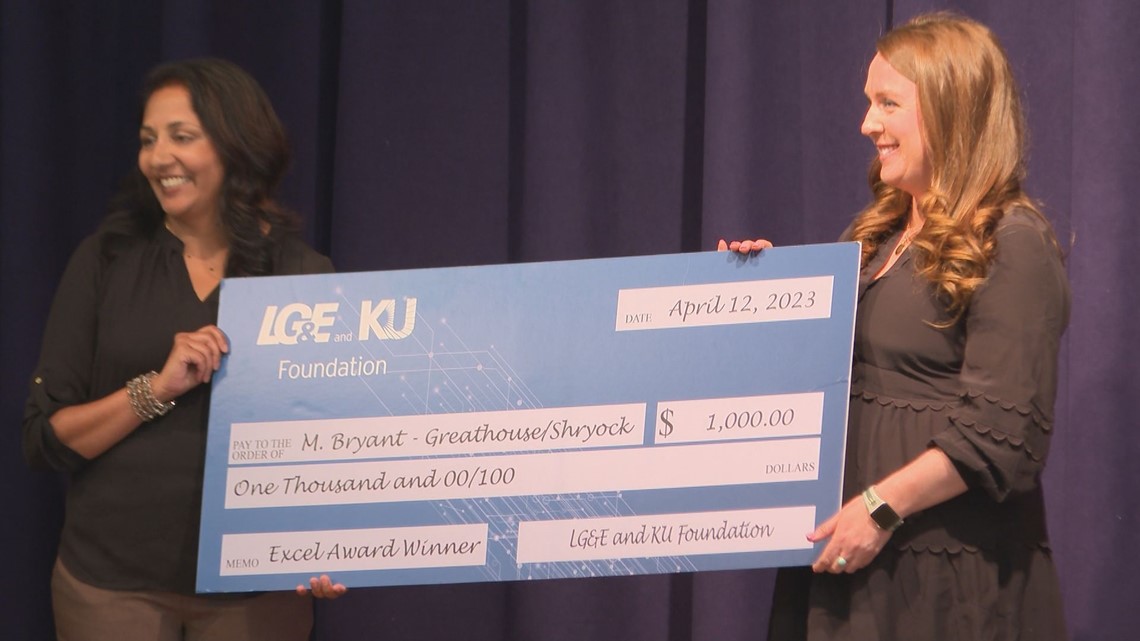 As for her plans with the $1,000 check awarded to her by LG&E and KU for use in the classroom, Ms. Bryant is still working to figure out what to do with it.
Her students want a class pet.
"I don't think that would be our best option," she laughed. "Right now, I have my head in the game for end-of-year testing and all of our fun end-of-year events. At some point, I will figure out what to do with it."
On behalf of WHAS11 and LG&E and KU, congratulations to this week's ExCel award winner, Mrs. Megan Bryant from Greathouse!
Make it easy to keep up-to-date with more stories like this. Download the WHAS11 News app now. For Apple or Android users.