ELIZABETHTOWN, Ky. — Everyone's favorite time of year is back, it's ExCel Award season!
WHAS11 ExCel Award presenter Hayley Minogue and Chief Photojournalist Phillip Murrell headed to Elizabethtown to celebrate Susan Duvall from Lincoln Trail Elementary School.
In her 17 years of teaching, Mrs. Duvall is described as an incredible teacher who holds all students to high expectations.
On Wednesday, she invited our crew into her classroom to see her passion and commitment firsthand
"The most important thing in this job is to create your relationships from early on," Mrs. Duvall said as her students worked in the classroom. "Get to know the kids, so that you are invested and you truly want to be there for them.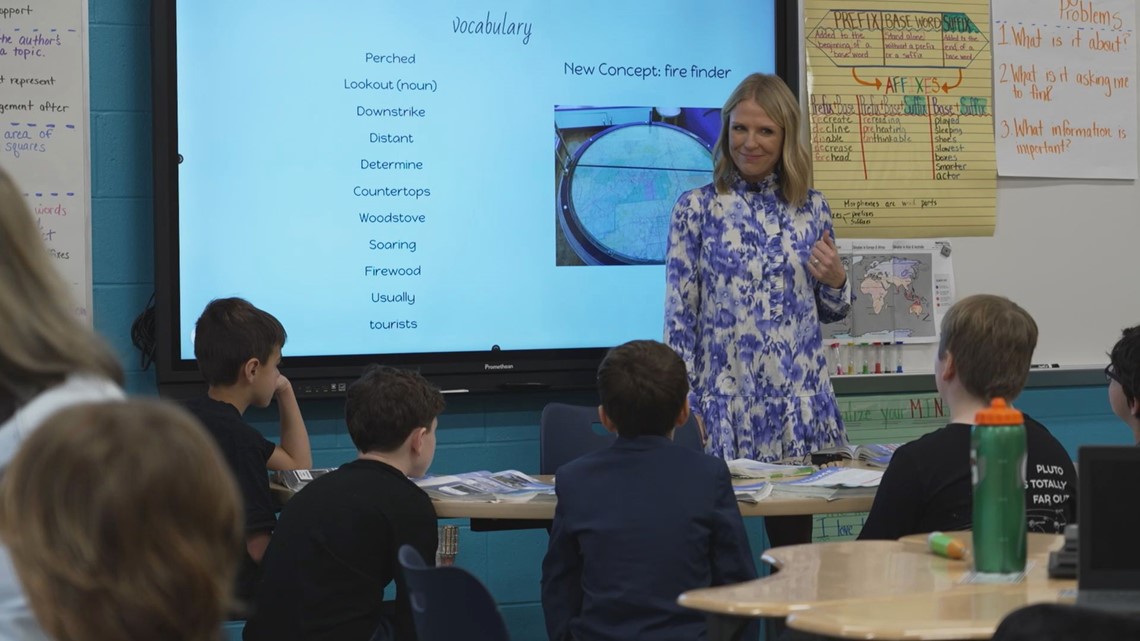 "I have a hard time missing work because I know it leaves them hanging," she said. "I know they need me here and I need them, truthfully."
A natural leader, Mrs. Duvall focuses on the needs of each one of her students, taking the time to learn their learning styles.
She also serves as a leader within the school, making herself available to her fellow teachers for mentorship and using her experience to push for high professional standards.
It's a quality Principal Kelly Miller said sets Mrs. Duvall apart and makes her deserving of the recognition.
"She's very passionate about learning," Miller said. "She caters and teaches to every individual, not just the whole group, but every individual."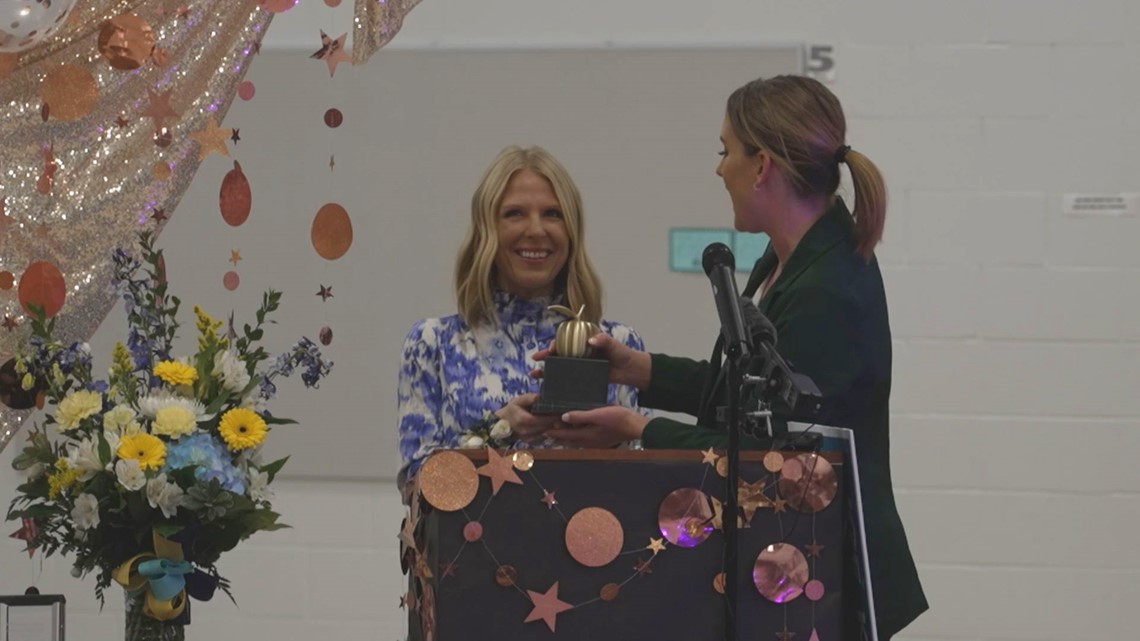 During an ExCel Award ceremony at Lincoln Trail, her colleagues, family members and students came together to celebrate her achievement and show just how much her efforts at the school are appreciated.
Along with her award, Mrs. Duvall will be given a $1,000 check, courtesy of LG&E and KU. She said she plans to use the money for use in her classroom, but for what still remains under debate.
Her students want a pet, but she's given the suggestion a firm 'no.'
Again, congratulations to Susan Duvall from Lincoln Trail Elementary School, for being this week's ExCel Award winner!
Make it easy to keep up-to-date with more stories like this. Download the WHAS11 News app now. For Apple or Android users.