LOUISVILLE, Ky. — (WHAS11)-Distilleries are pretty common around the Commonwealth, but it's not often they come with a four-legged friend. That is the case, though, for Early Times Whisky. The Brown-Forman brand has a new ambassador to its name.
His name is Earl after Early Times, and he's adorable.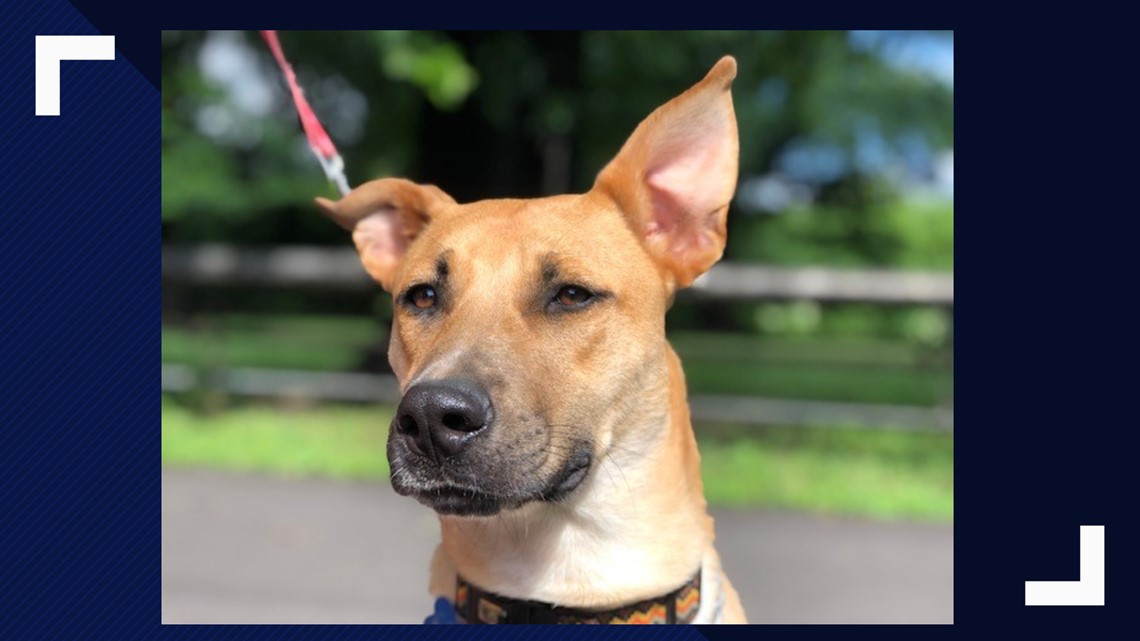 "We have dubbed Earl our 'dogbassador' while he's here in Kentucky. Yes, I would call him a summer intern, perhaps, a temp employee," Early Times Senior Brand & Integration Director Dallas Cheatham said.
Earl isn't sticking around for long, but it's for a very good reason. In about a month, the one-year-old German Shepherd mix will head to Florida to train for the K9s for Warriors program.
The program serves post-9/11 veterans suffering from PTSD, Traumatic Brain Injury or Military Sexual Trauma.
Over the last four years, Early Times has donated about $200,000 to the program, but it wanted to make the partnership more personal. That's where Cheatham comes in. She not only works for Early Times. She's also Earl's foster mom. He comes to work occasionally and has quickly become a fan favorite.
"I love dogs. I'm part of a military family. This just felt like a really great way for us to give back," Cheatham said. "We picked him up about two months ago, and he's just been a joy to be with ever since. He runs around. He likes chasing squirrels and doing all of the things that regular dogs like to do. He's a smart guy, and he's pretty laid back in his own little way, too. He makes friends really easily."

"He came from one of the rural shelters that was a high-kill facility," Cheatham said.
Cheatham said it'll be hard to give him up, but she knows he's meant to do big things.
"While we will miss him a lot when he goes, I think we all know he's doing great work. So, it's really exciting. It's kind of a win-win situation," Cheatham said. "They'll be placed together based on what the veteran needs and what Earl is good at. It's a really great story about how dogs can help humans, and humans can help dogs, too."
Earl heads to training in July. It usually takes between three to four months for the dogs. The veteran also goes through three weeks of training together with their service dogs. The program said it facilitates the bonding between the two so the warrior can heal from PTSD.
Only about 50 percent of the dogs graduate, so it's a pretty rigorous program. If for any reason he doesn't make it through, Cheatham and her family said he always has a spot at their house.
You can keep up with Earl's journey just by looking at the Early Times website. The company is dedicating a portion of its home page just for him.
►Make it easy to keep up-to-date with more stories like this. Download the WHAS11 News app now. For Apple or Android users.