LOUISVILLE, Ky. — Police are still investigating after a woman was found dead in her apartment last week.
When Second Division officers arrived, they said they found 23-year-old Kierrea Stone-Gonzalez dead. The Jefferson County Coroner's Office conducted an examination and determined that foul play was in fact involved.
The coroner said Stone-Gonzalez's cause of death was a gunshot wound.
Now her mother, Michelle Stone, said she wants justice for her daughter.
"I have so many questions. So many questions about why they took my daughter because she wouldn't bother anybody, " Stone said on Tuesday. "She had a heart of gold."
Stone said she remembers the day she found her daughter dead.
Kierrea's mom says she was a 23-year-old mother who loved to cook. She talked to her often but she knew something was off.
"I called her all day Tuesday and it kept going like her phone was off," she said.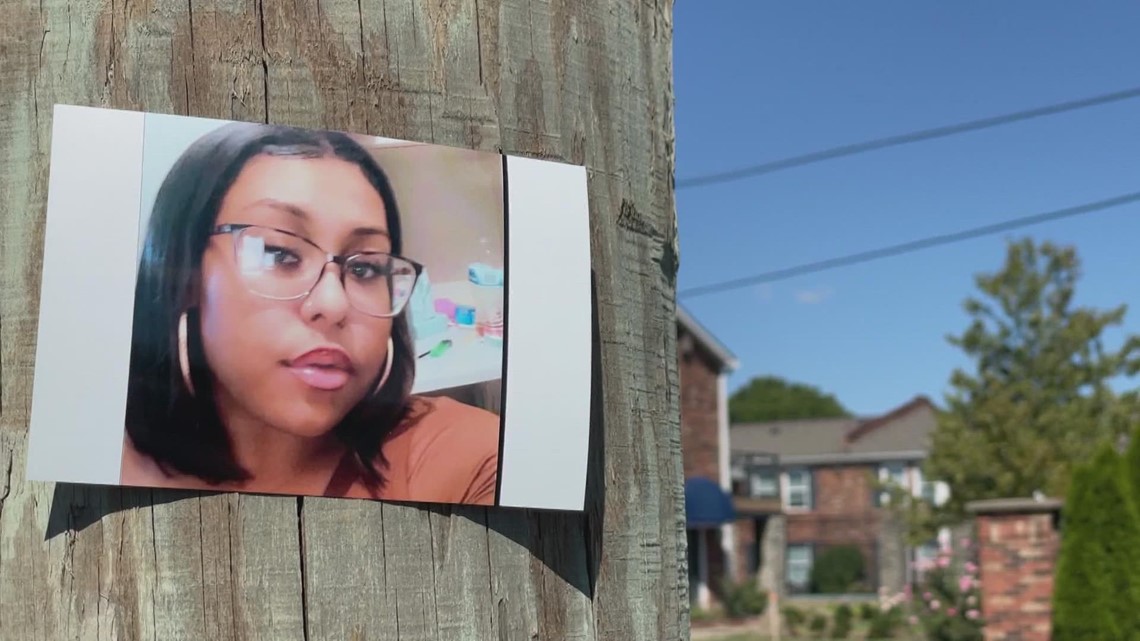 When her daughter didn't answer the phone after several missed calls, that is when she asked several family members if they had heard from her and they told her, no.
"I said, 'look, if Kierrea doesn't answer the phone by tomorrow morning. I'm going down there because that's not like Kierrea,'" Stone recalled.
As a mother who knows her child, her instincts were right. Kierrea's mother and sister drove to her apartment on Rangeland road.
"When I walk in the door, the first thing I noticed was her hands were purple," Stone said. She also noticed that Kierrea's child was there, alone.
"I said, 'Kiechelle get the baby, put a diaper on and take her downstairs because I have to call 9-1-1 because she's gone,'" Stone recalled.
It was hard for them to believe that Kierrea was gone, that she would no longer be around anymore. Now they want everyone to remember her for her good heart.
"Her smile that's what I want people to remember. She had a good heart and she definitely didn't deserve what happened to her," said Stone.
Kierrea's mother is now left heartbroken and just want's justice for her daughter.
" I mean, a lot of questions like why? What made you want to kill my my daughter? If it was somebody who cared about it, who say they cared about it, you know, she had a baby a two year old?"
Anyone with information regarding this case can call LMPD's anonymous tip line at (502) 574-LMPD(5673) or they can utilize LMPD's crime tip portal here.
Make it easy to keep up-to-date with more stories like this. Download the WHAS11 News app now. For Apple or Android users.