People forgot about Jessica Wallace.
The 17-year-old Oldham County resident was in and out of foster care, known for running away from whatever circumstance or home she was in at the time.
So when Wallace went missing in 2001, people in her community figured this disappearance was no different -- she probably ran away again, they said. Maybe she went to Florida?
But two years later, a Taylor County man discovered Wallace never made it to Florida -- in fact she never made it out of Kentucky.
While looking for Indian rocks in the woods, the man stumbled upon skeletal remains.
Jessica Wallace was dead.
Chapter One | Running Away
On Aug 12, 2001, Jessica Wallace was reported missing.
"[She was] 17-year-old, kind of blonde-ish brown hair, habitual runaway," Detective BJ Burton of Kentucky State Police said.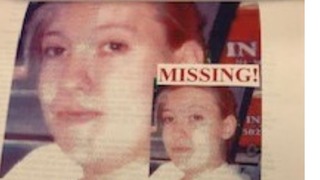 The teen had been living at the Home of Innocents, but was last seen in Taylor County. Her friend dropped her off outside a mobile home, but the home owner said Wallace did not stay there that night.
"The person there, who lives at that mobile home tells her she can't stay there. [She] gave me a statement as far as what she had on -- [she] had a little backpack with her that day -- and then she goes back out, walking on the road."
Detectives believe Wallace left the home, bumming around until she found another place she could go. Walking down that rural Taylor County road was the last time Wallace was ever seen alive.
Chapter Two | Searching for Jessica
Police did not think much of the original report, assuming the habitual runaway would return.
"When you get those types of complaints of a missing person, generally the investigation starts under the premise that they're going to show back up [because] they have a history of doing that," Burton said.
But Wallace did not return.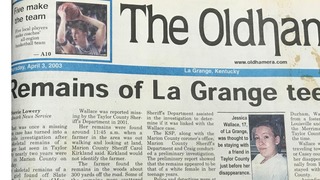 Because the investigation was delayed from the start, Burton said trying to piece together any clues proved to be difficult for detectives.
"As time went on, I think there were some rumors that started circulating like she had [taken] off to Florida or something," Burton said. "People kind of stopped looking for her."
Two years passed with no sign of Wallace. And then, one day, a man looking for something else fell upon a pile of remains in the woods. Police were called.
The scattered bones were found, but due to decomposition, matching the remains to a person was not simple.
Chapter Three | Identifying the Body
Police called in state forensic anthropologist Dr. Emily Craig.
"I do remember there were scattered skeletal remains, and there was about two year's worth of leaf fall, so we actually had to excavate through the leaves and through the soil, a couple inches of soil to get to the remains," Craig said.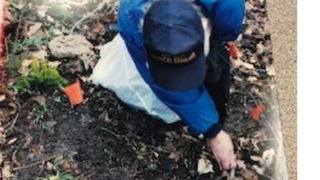 Craig and a dozen others dug through the leaves, finding bones to identify.
"You don't need all of the remains -- you just need the right ones," Craig said.
Each bone leads to a description of the person -- was it a woman or a man? Child or adult? Those questions can be answered with the right bones.
"Every bone we picked up confirmed that it was a teenager, and some of the other bones we picked up confirmed it was female," Craig said. "Some of the other bones we picked up [also] confirmed she was white, so all of the sudden we have a biological profile."
A biological profile that pointed to Jessica Wallace.
First, Craig said she knew the remains had been sitting for around two years, helping detectives focus on only a few missing person cases. Then, the bones solved the rest.
"I [said], 'This is a teenager, who have you got that is missing from this area?' And they were able to zero in on Jessica Wallace," Craig said. "It was that quick."
Chapter Four | Murdered and Hidden in the Woods
But identifying Wallace was only one step in the longer journey of solving her case.
While they were able to find the timeframe of Wallace's death, no obvious clues pointed to how she died.
"In some cases, when you find skeletal remains, there's obvious indicators that it was foul play," Burton said. "If you find evidence of a gunshot wound or stab wounds, blunt force trauma, or something like that to the skeletal remains, then it's obvious...and in this case there wasn't any of those indicators as far as the skeletal remains."
The scene of the discovery offered a few clues, but no hard evidence showed the cause of death. Detectives even found small pieces of duct tape close to the body, but results were inconclusive.
Only one clue might hold the answer: an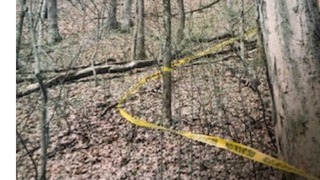 anonymous phone call Wallace's mother received after she ran away.
The call told her that her daughter had died before any discovery of remains.
But nothing really came from the call, and detectives did not find any leads.
"It's almost going to have to go back to somebody saw something or knows something more about the case then what they've told," Burton said. "Or [they've] seen something that they thought was insignificant at the time but would actually be significant."
As time continues to move, Wallace's case sits still.
"This not knowing just tears these families apart," said Craig.
Chapter Five | Help Solve My Case
Detectives still believe someone might be able to help them finally solve Jessica's case.
If you have any information, please call Kentucky State Police at (270) 384-4796.
Get a Behind-the-Scenes look at Jessica Wallace's story here.