On a cold February night in 1982, Judy Moore called for her son to come in for dinner.
Despite the winter weather in Knott County, her six-year-old son Kelly Hollan Jr. begged to go outside and play that day.
"I said, 'No you can't go outside, it's too cold," Moore said. "He kept begging and begging and I said, 'OK, but don't go outside the yard."
When the day turned to night, Moore and her family yelled and yelled for her son, but little Kelly never came home.
Chapter One | Details of the Day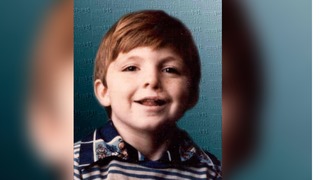 It has been 36 years since Kelly went outside to play.
"Well I put on his jacket — it had a tear on the bottom of the zipper," Moore said. "He hugged me and he said mom I love you."
That was the last time Moore said she saw her son.
Moore said Kelly used to watch television with his friend down the street. The two loved "The Dukes of Hazzard."
"I went up there and [the friend's] mom said that hadn't been here all day — says 'We haven't seen him," Moore said.
Moore said she called the police, but the horrible weather derailed any investigations.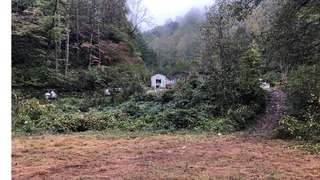 "Once the trooper had collected the initial and necessary information, he and the rescue squad searched the area for approximately one hour," Master Trooper Jodi Sims of Kentucky State Police said. "And due to manpower issues and heavy snowfall at that time the search was initially called off."
Moore said she was angry that night.
"I wasn't scared. Well, I guess I was in a way [because] I was afraid [of] what happened," Moore said. "Then I guess I was mostly angry [because] nothing was being done."
Her family went to bed with no Kelly and no answers.
Chapter Two | Searching for Kelly
Police searched the next morning, and continued searching in the coming weeks.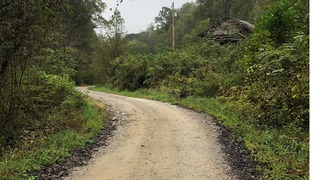 "Another search was conducted, I think, on Feb. 16, which rescue squad troopers and approximately 50 volunteers assisted in a more wide spread search of the area and still had no luck in locating the child," Sims said.
The winter weather and rough terrain never revealed any clues leading to Kelly.
"It's been a long standing unknown," Sims said.
Sims said the delay of the search probably caused issues with the investigation.
"Thinking back in that time period, it was very vital to get on that initially," Sims said. "The closer they could hope to find the child in the area, the better."
Chapter Three | What Happened?
With no discoveries, detectives were never sure if Kelly was taken, killed or if he ran away.
"There's too many ifs — you know what I mean? I mean there's no answers," Moore said.
Community and family members had several suspicions, but police could not prove anyone right.
Suspicions swirled around the family — focusing on a suspect who knew Kelly the best: his mom. 
Even Moore's sister said she killed her son, Moore said.
"I was told by police that my sister said I killed the kid and she helped me bury him," Moore said. "I don't know if that really happened, but that was what I was told."
Moore said her sister said it never happened, but soon stopped talking to her.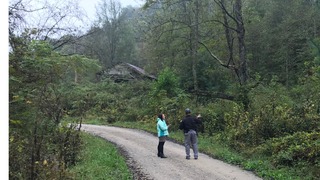 "There was a grand jury investigation that was conducted, and there was never a conclusion as to whether they considered foul play or missing, but I think there were some questions about some issues," Sims said.
Moore was never indicted.
"There was never anything that lead to anyone, whether family or acquaintances being charged or indicted in this case," Sims said.
When asked if she murdered, or knew anything about the disappearance of her son, Moore said no.
"Lord no," Moore said. "No way. I'd give anything to have him back now."
She said she was confused and angry when fingers pointed, the pain taking a toll on her.
"Why am I the only suspect? What did I do wrong?" Moore asked. ""I was down to 70 pounds, I was wanting to die. I didn't want to live."
Moore said she thinks Kelly's father had something to do with the disappearance, but nothing came from her accusation. Nothing came of any tips or leads.
Weeks without answers turned into months, months into years. Kelly's face on missing ads aged while his memory faded.
"Time has a way of maybe lessening to many," Sims said. "I think many who were involved, who lived in the area or who were family or friends have passed on."
Chapter Four | A Persistent Hope
But Moore is still alive. And she still has hope.
Kelly's case sat stagnant until five years ago, when investigators received information on a possible grave in the area.
"Several troopers and detectives came to this location, found what they believed was being described as that place of the grave, but unfortunately through several hours or days worth of digging and excavating they were unable to locate any type of remains or clue or instance if anyone was buried there," Sims said.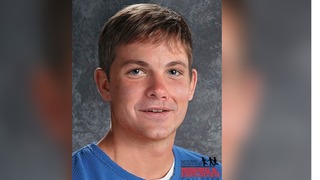 That dead end led detectives to believe they may never find Kelly or what happened to him.
"I would imagine that there is probably no chance, just through decomposition and animals, wildlife and so forth," Sims said. "That would make it nearly impossible."
Moore does not believe the investigation is over, though. She believes Kelly may still be out there.
"Kelly, I love you so much. Just let me know," Moore said. "Say, 'Hi mom.' That's all I'd ask. I wouldn't want nothing else from him."
Sims said he understands her hope despite a grim situation.
"Until you know for certain, you still have to hang on to that thread of hope that he could still be alive," Moore said. "With this much time passing, the odds aren't in favor of that, but you still — you have to hang on to that possibility."
And Moore has a message to people who might think she murdered her son.
"All I can say is, if anybody thinks I killed my son, may God have mercy on them," Moore said. "How would you feel if it was your child?"
"I'll live with us until the day I die or Kelly comes home," said Moore.
Chapter Five | Help Solve My Case
If you have any information, please call Kentucky State Police Post 13 at (606) 435-6069.
Get a Behind-the-Scenes look at Kelly Hollan Jr.'s story here.
MORE FROM UNSOLVED:
Justice for Jane Doe | Behind the Scenes of Justice for Jane Doe
Killing Cowboy | Behind the Scenes of Killing Cowboy