30 years ago, Norma Bladen got an unusual call from her baby brother.
Bernard "Cowboy" Hopkins told his sister a woman had called with some sort of threat -- a threat about the possible upcoming death in the family.
That call sealed Cowboy's fate.
Chapter One | The Discovery
"Had I known that I would've came home," Bladen said. "I would've been right here. I wouldn't have waited until my shift was ended. I would've came home."
But Bladen didn't know. Instead, she visited her brother's trailer after work -- the eerie March night cluing her in on the terror she would soon set eyes on.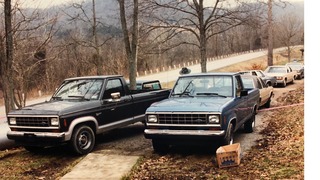 "I parked beside Cowboy's truck, and I told [my coworker], 'Something's weird," Bladen said.
His porch light was off, his door locked. Something was wrong.
"As I entered...there [were] glass shards on the floor, and I thought, 'Oh, he's had a nightmare and [broken] some ashtrays," Bladen said. "But then..."
"I saw his face -- and all I can remember doing is...I screamed and I went under the kitchen table," Bladen said.
Her little brother had been murdered in his sleep.
"It was a nightmare," Bladen said. "It's not easy. I mean even though it's almost 30 years, it's still as raw today as it was then."
"He didn't deserve what he got," Bladen said. "I'd just like to have one more day."
Chapter Two | Cowboy's Story
Bernard Hopkins was well known in his community.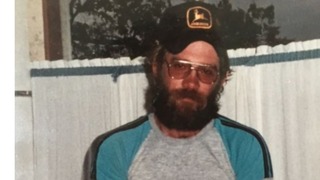 "He was a character," Bladen said. "He loved people, he loved babies...he was just an all-around good guy. If he liked you, he would do anything in the world for you. If he didn't, he would let you know real quick."
The Gallatin County resident was given the nickname "Cowboy" when he was a toddler.
"A lot of people don't even know his real name," Bladen said.
His sister said he was someone she could always count on, someone who was willing to help anytime she needed him.
While some of the people interviewed after his death speculated on possible affairs or drug deals gone wrong, detectives said it was easy to separate truth from rumors.
"We didn't build a case on rumors," Detective Endre Samu said. "The elements of the crime don't fit that description."
Chapter Three | Murder for Hire
What did, however, fit the description, was a possible murder for hire.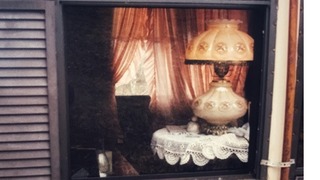 Cowboy was killed in his sleep by a single gunshot wound between the eyes, a hole in his trailer's window the only sign that something had happened.
"He had a heart as big as Texas, but he would fight in a split second," Bladen said. "If he saw it coming, he would've been waiting for someone, you know?"
But there was no fight. The crime scene was nearly pristine.
"You know you're looking for an experienced hunter," Samu said "You're looking for somebody who knows how to get through the woods, all of those little elements come into play."
While there was no evidence in the trailer, the killer did leave behind one gigantic clue: a footprint.
"The person that did this is a calculated person, and he covered his tracks rather well, but unfortunately for him...there's always an element to the crime that he may rather forgot or neglected," Samu said.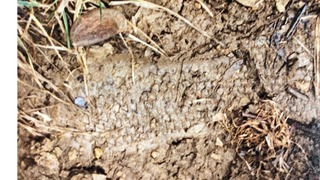 That footprint gave detectives a description of the killer: a male believed to be in his late teens at the time. But police say there's reason to believe he was not working alone, pointing to the suspicious call Cowboy received earlier that day from a woman.
"Obviously back in the day, in 1989, there were no cell phones like there are today," Samu said. "So if I was going to make sure the person was home, you call him and make sure he's home."
In fact, Samu said he believes at least four people were involved -- maybe even more. But who where they?
GALLERY: UNSOLVED | Killing Cowboy Evidence
Chapter Four | Finding the Killers
Samu said he believes the person that killed Cowboy is alive, the caller alive as well. In fact, Samu said he is confident he knows exactly who they are.
"Do I have strong belief [that] I know who it may have been? Yes," Samu said. "I feel very, very confident about that. I know some people would give a percentage value, I'll give it 110 percent. I know who it is."But the investigation is not complete, and suspects have not stepped up.
"The person who did this is still alive. Still well. I think if he had any manner of being an adult, then he needs to come forward," Samu said. "At the same time, I can presume that there were some issues involved as to why he did it..."
Bladen said she hopes people that know something speak out.
"Do the right thing," Bladen said. "If you've got knowledge of it and you know for sure why would you want that on your shoulders?"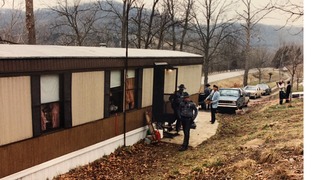 For now, Samu said he will continue working to find the evidence he needs to close Cowboy's case and give his older sister answers.
"After years past and years past, I never gave up hope," Bladen said. "And I still right today won't give up. I'm going to do whatever it takes. I'll go to the end. I'll do anything I can to help."
Bladen is one of only a few of Cowboy's living immediate family member. His mother and father died, his ex-wife as well. She said she is determined to find the truth before she passes.
"My mom and my dad passed not knowing...and I'm getting older," Bladen said. "I want closure."
With Samu on the case, Bladen said she believes it's all coming together.
"Faith, family, friends and Detective Samu...I think we'll get there," said Bladen.
Chapter Five | Help Solve My Case
We hope shining a spotlight on "Cowboy's" story will bring Det. Samu closer to cracking this case. If you have any information, contact Detective Endre Samu at endre.samu@ky.gov or 502-532-6363.
Get a Behind the Scenes look at Cowboy's story here.
MORE FROM UNSOLVED:
Justice for Jane Doe | Behind the Scenes of Justice for Jane Doe
Missing in the Mountains | Behind the Scenes of Missing in the Mountains