Bernard "Cowboy" Hopkins was killed in his sleep, a single shot between the eyes ending his life.
His family was devastated by the news, detectives dumbfounded by the lack of evidence. No one knew who killed him, why they killed him and how many accomplices were involved.
We traveled to Gallatin County to retrace the killer's steps, hoping to learn something new about this nearly 30-year-old case.
MORE: UNSOLVED | Killing Cowboy
Chapter One | The Scene of the Crime
The UNSOLVED team began their trip at Kentucky State Police's Campbellsburg Post.
From there, Detective Endre Samu, assigned to Bernard Hopkins case, took the team to the scene of the crime.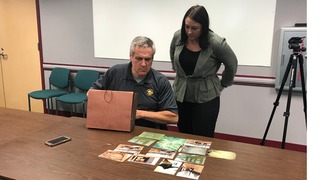 Over roads winding across the rolling hills, the team followed Samu about 30 miles north, pulling into a gravel driveway hidden behind back roads.
Cowboy's mobile home is now gone, but it was clear where it sat -- just up the small driveway, tucked in a clearing framed by trees.
Samu showed the team the area where they found their only tangible clue: a single footprint.
Cowboy's killer left a clean scene, only a single hole in the window. What he did not account for, however, was leaving a footprint in the mud on the foggy March night he murdered Cowboy.
Chapter Two | A Sinister Warning
Cowboy's older sister, Norma Bladen, found her brother dead in his home the night he was killed.
She returned to the scene with the team to recount the events leading up discovering Cowboy.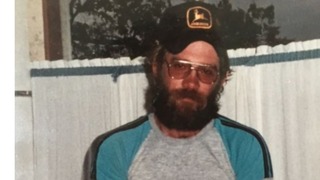 "It's difficult knowing that this was the last place I saw him," Bladen said. "I'd just like to have one more day."
Bladen said Cowboy was well known in the community, describing him as a lovable character. The night of his death, however, she said he called her to tell her he had received an eerie message.
"He said he had gotten a phone call from a woman, stating that there was something bad going to happen like a death in the family," Bladen said.
A threat -- but Cowboy did not take it as such. Instead, he carried on with his night, falling asleep on the couch.
When Bladen got off work, she visited Cowboy's trailer.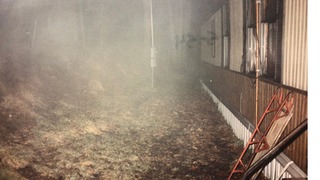 As soon as she arrived, she said she knew something was wrong. His porch light was off, his door locked.
That's when she made the discovery.
"It's not easy," Bladen said "I mean even though its almost 30 years, it's still as raw today as I was then."
Despite the difficulty, Bladen said Samu has continued to push for answers in this investigation.
"I don't know what I'd do if it wasn't for [Samu]," Bladen said.
Chapter Three | Opening the Case
Returning to the post, Samu said he is 110 percent sure he knows who is responsible for Cowboy's death.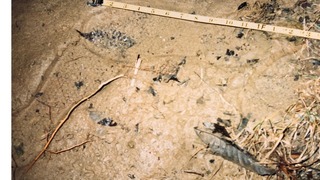 "I know who did this. The person who did this is still alive, still well," Samu said. "And If he comes to me maybe I can help him out a little bit, but he needs to step up. He needs to man up. Because if he doesn't it's only going to be worse on him."
Samu said the way in which Cowboy was killed not only gave him information on who the killer may have been, but what kind of person the killer is.
"I think that the person who pulled the trigger, [in] my personal opinion...for somebody to shoot a man while he's sleeping, that tells me a lot about the person," Samu said. "I would look at that person as a coward."
Samu told the team that the footprint and phone call give him one idea: a murder for hire.
He said that there is a chance at least four people were involved in the murder, hoping that if a few more things come in, he can catch his suspects.
Chapter Four | Help Solve My Case
We hope shining a spotlight on Cowboy's story will bring Samu, and Cowboy's family, closer to cracking this case.
If you have any information on suspects or possible motives, contact Detective Endre Samu at endre.samu@ky.gov or 502-532-6363.
Read Cowboy's story here.
MORE FROM UNSOLVED:
Justice for Jane Doe | Behind the Scenes of Justice for Jane Doe
Missing in the Mountains | Behind the Scenes of Missing in the Mountains