UNSOLVED: A decade later, still no answers in Bardstown police officer's murder
Jason Ellis was killed on May 25, 2013 in an apparent ambush shooting. His death is among Kentucky's most high-profile investigations.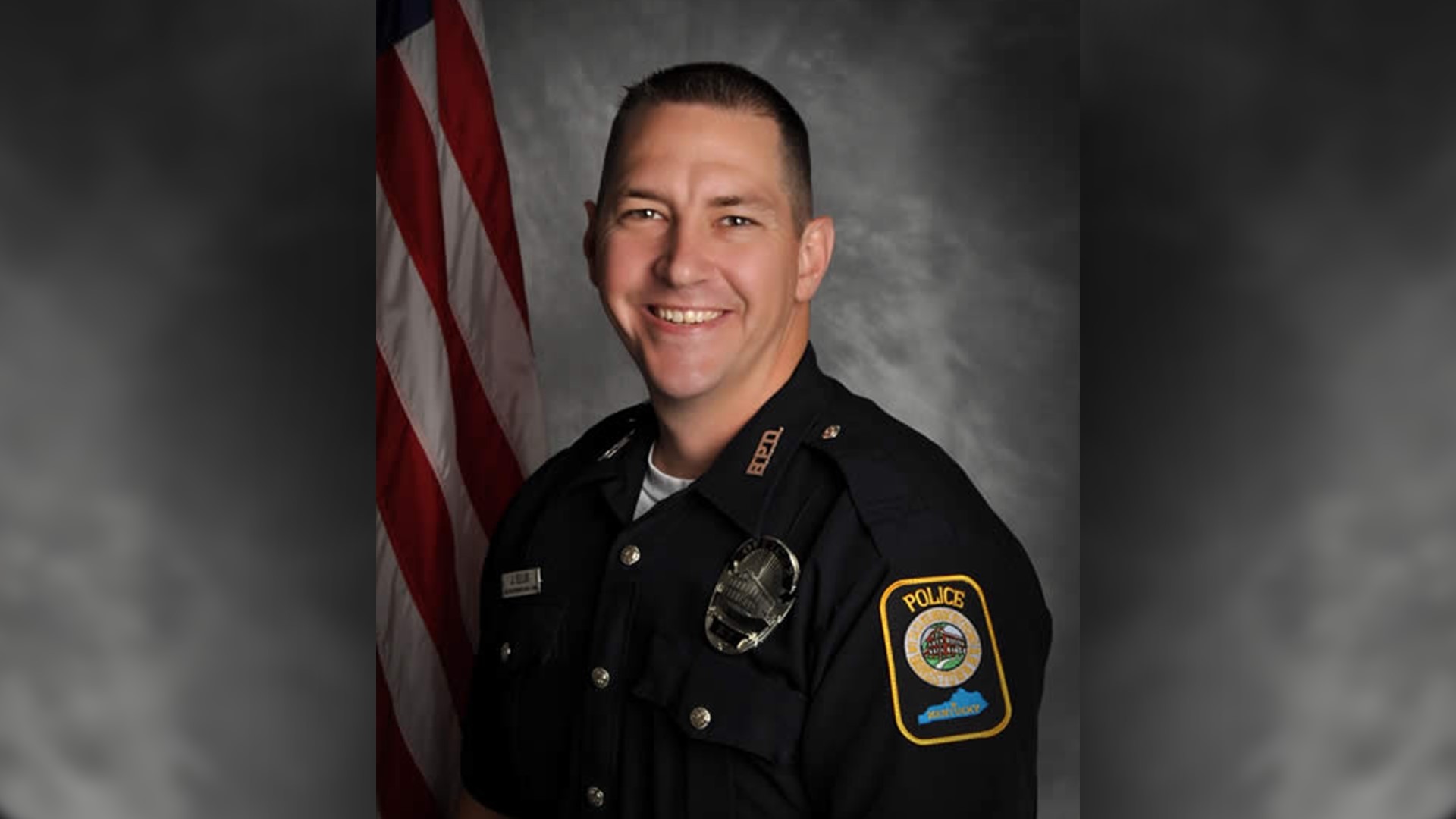 It's been ten years since a Bardstown police officer was killed in an apparent ambush.
Jason Ellis, 33, was shot and killed on May 25, 2013. His death remains unsolved, according to investigators.
Former Bardstown Police Chief Rick McCubbin says he couldn't have imagined there would still be no answers so many years later. He remembers getting the call from Nelson County Dispatch on the night Ellis died like it was yesterday.
Ellis had just finished working a shift with the Bardstown Police Department and was on his way home when he saw something unusual: branches blocking an exit ramp off the Bluegrass Parkway.
It was well past midnight, nearly 3 a.m., and despite having just signed off for the night, Ellis pulled over to clear the debris and ensure future drivers were safe.
As he worked to remove the branches, someone shot the Bardstown officer several times, fatally wounding him.
"I just remember lifting the tape and seeing Jason and thinking what in the hell happened here?" McCubbin said. "I put my hand on his knee and I had my moment I guess. I was hurt, I was upset, I was mad, I cried a little bit. And I just said 'Jason, we'll figure this out.'"
WATCH THE EXTENDED INTERVIEW:
Investigators determined that Ellis had been ambushed – saying his killer strategically placed the tree limbs on the road to lure him out of his patrol car.
Another driver later found Ellis' body and patrol car in the middle of the road.
His murder prompted an investigation that remains ongoing a decade later.
The FBI has a $50,000 reward for information leading to the arrest of those responsible for Ellis' death.
Last year, a memorial honoring Ellis was vandalized. The community quickly stepped up to replace the memorial. No arrests have been made in the incident, police said.
'A loving, caring man.'
:
Who was the man under the uniform
Jason Ellis was originally from Cincinnati, Ohio, but Bardstown became his home. The K-9 handler served the community for nearly seven years before his murder.
Ellis' life revolved around his family. His wife, Amy, said he deeply cared about his newfound home in Kentucky. The couple even had two young boys.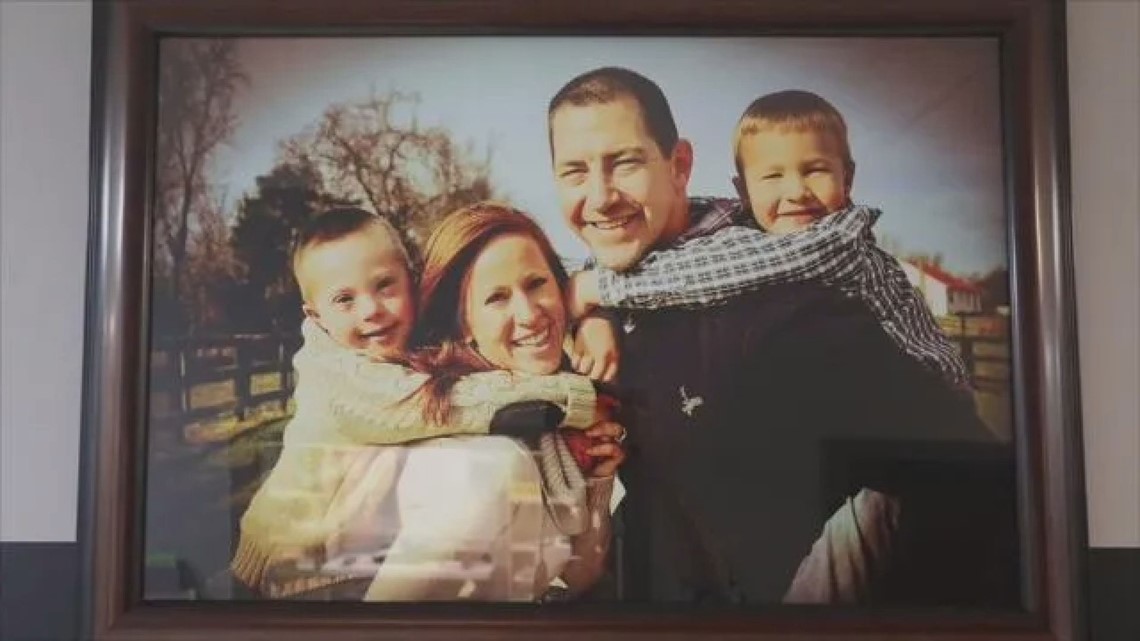 "He was a loving, caring man," she said. "He had a heart for the community that we lived in, to serve the community that he lived in to make it a better place."
When Ellis wasn't on duty, he stayed heavily involved in the community and coached youth baseball.
Series of unsolved cases
:
Seeking information
McCubbin isn't sure why Jason Ellis' death remains unsolved to this day. "I think everything is in place, but perhaps it's like Crystal or Tommy -- they just need one more piece and that final piece isn't there yet," he said.
Ellis' death was the first in a series of unsolved murders in the tight-knit community of Bardstown, Kentucky.
Less than two years after his death, Crystal Rogers, a mother of five from Bardstown, would disappear in 2015.
A year after her disappearance, Rogers' father, Tommy Ballard, would be murdered while on a hunting trip with his grandson.
Together, their deaths remain three of Kentucky's most high-profile unsolved cases still under investigation.
In January, state Attorney General Daniel Cameron appointed a special prosecutor to assist in the prosecution of criminal charges related to the unsolved Bardstown cases.
The FBI has since taken the lead in investigating all three cases.
"It is very rare to have all these cases, that are potentially connected, in a small community like Nelson County," Assistant Special Agent in Charge Brian Jones said in a 2020 interview. "I think that potentially solving any of these cases could bring resolution to the other ones."
McCubbin said as Bardstown Police investigated Ellis' murder, there didn't appear to be a connection between the three cases.
"All the years I was there we could never tie them in. There's just not that one thing yet that can put them all together," the former police chief said, adding that it's not impossible either.
Last October, federal investigators searched a farm owned by the family of a suspect connected to Rogers' disappearance.
Make it easy to keep up-to-date with more stories like this. Download the WHAS11 News app now. For Apple or Android users.