A public visitation was held at King Solomon Missionary Baptist Church Saturday, followed by a funeral service.
A large crowd, dressed in red, black and white, gathered at the church to grieve and to celebrate Smith's life.
His family remembered him as a boy with a heart of gold, who loved his siblings, his job and his style.
"He was looking for this purple belt. And the day that he passed his purple belt came in the mail. So I'm going to find something to do with that stuff," Ty's mom Sherita Smith said. "I want to help someone the way he would."
Smith also called the community to action Saturday, saying she wants justice for her son.
"We've got to come together and put these guns down. Nobody can tell me there's a reason for my son to be here," she said. "I want to make sure this doesn't happen to another mother."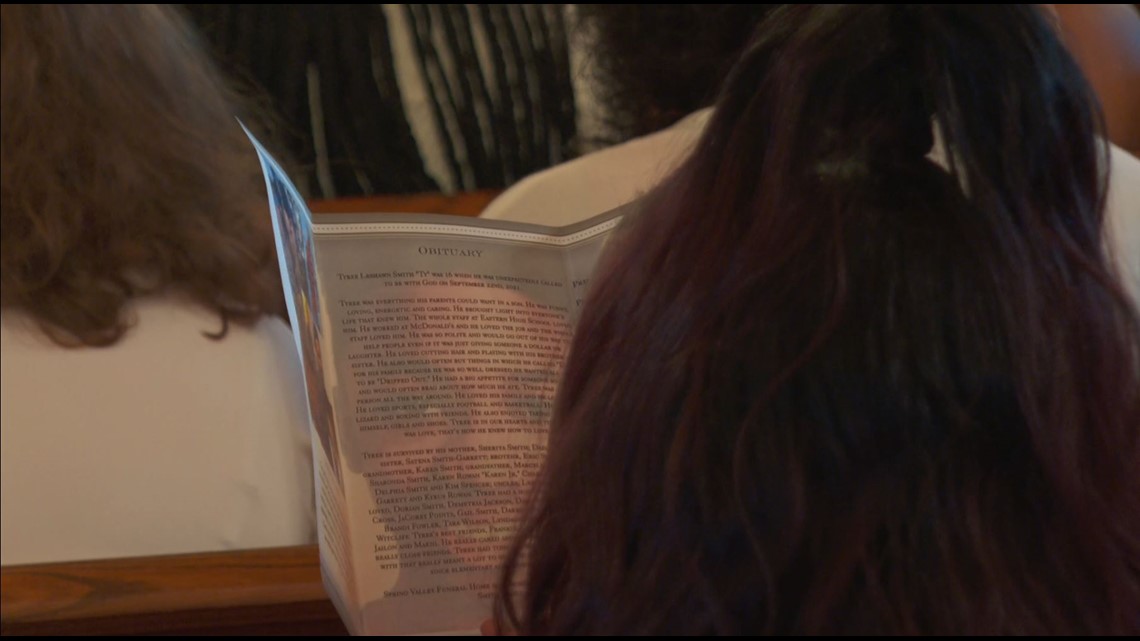 "It was a weak and pathetic person that took Ty. Who the tough guy was, was Ty," another speaker said.
The shooting happened as students were waiting at a bus stop at Dr. W.J. Hodge and Chestnut Street around 6:30 a.m. Smith was one of three Eastern High School students shot.
At this time, the Louisville Metro Police Department (LMPD) has yet to make an arrest in the case. Police immediately identified a car of interest, however a day after the shooting, the car was found on fire near a St. Matthews apartment complex.
If you have any information, you are urged to contact police anonymously at 574-LMPD (5673).
►Make it easy to keep up-to-date with more stories like this. Download the WHAS11 News app now. For Apple or Android users.