LOUISVILLE, Ky. — A man is facing charges after an officer-involved shooting Wednesday afternoon. The shooting happened in the Bon Air neighborhood in the 3000 block of Talisman Road.
Three officers were involved in the exchange of gunfire with the suspect who is identified as Byron A. Johnson.
According to LMPD Chief Steve Conrad, officers were following up on an investigation of a stabbing which happened earlier in the day. Just before noon, officers responded to the 2100 block of Alston Avenue where they found a woman, 26 weeks pregnant, with multiple stab wounds.
"They had information about a suspect and they had identified a vehicle they had believed the suspect was driving. They began following that vehicle," LMPD Chief Steve Conrad said regarding the officers involved in the chase.
LMPD officers followed that vehicle to the 3000 block of Cabinwood Dr. where it stopped. Investigators have not determined if officers or the suspect fired the initial shots.
"The suspect brandished a firearm and shots were fired. Johnson then fled in the vehicle from that location to the 3000 block of Talisman," Chief Conrad said.
Conrad said the vehicle stopped again on Talisman where gunfire was exchanged with officers. Johnson was struck during the exchange and taken to UofL Hospital. His condition is unknown.
Chief said they're looking into whether or not Johnson was the suspect from the stabbing. Chief Conrad says that will be part of the investigation. LMPD's Public Integrity Unit is investigating.
Chief Conrad said Thursday, Johnson in facing charges.
The woman was taken to UofL Hospital where she had to deliver her baby prematurely. LMPD said Wednesday night, both the mother and baby were in stable condition.
The officers involved in the shooting have been identified as: Chad Stewart, Michael Woodard and Brian Evanoff. They all work for the LMPD's Criminal Interdiction Unit.
The three officers are on administrative reassignment pending the outcome of the investigation.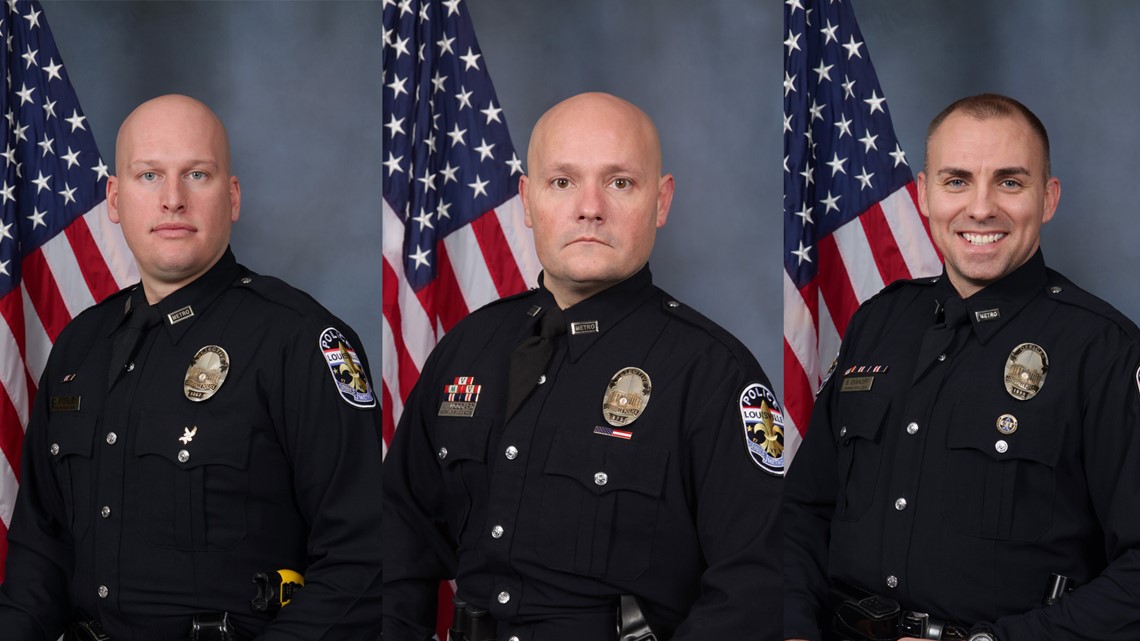 ►Make it easy to keep up-to-date with more stories like this. Download the WHAS11 News app now. For Apple or Android users.