LOUISVILLE, Ky. (WHAS11) – Metro Police have released photos in connection with the arrest of ex-Louisville Cardinal Chane Behanan.
The photos were posted via Facebook Tuesday along with a caption discussing the arrest of four people without mentioning any names.
Police said the car carrying Behanan pulled in front of a Fourth Division officer on 7th Street Road and Phyllis Avenue in the Taylor-Berry neighborhood late Saturday.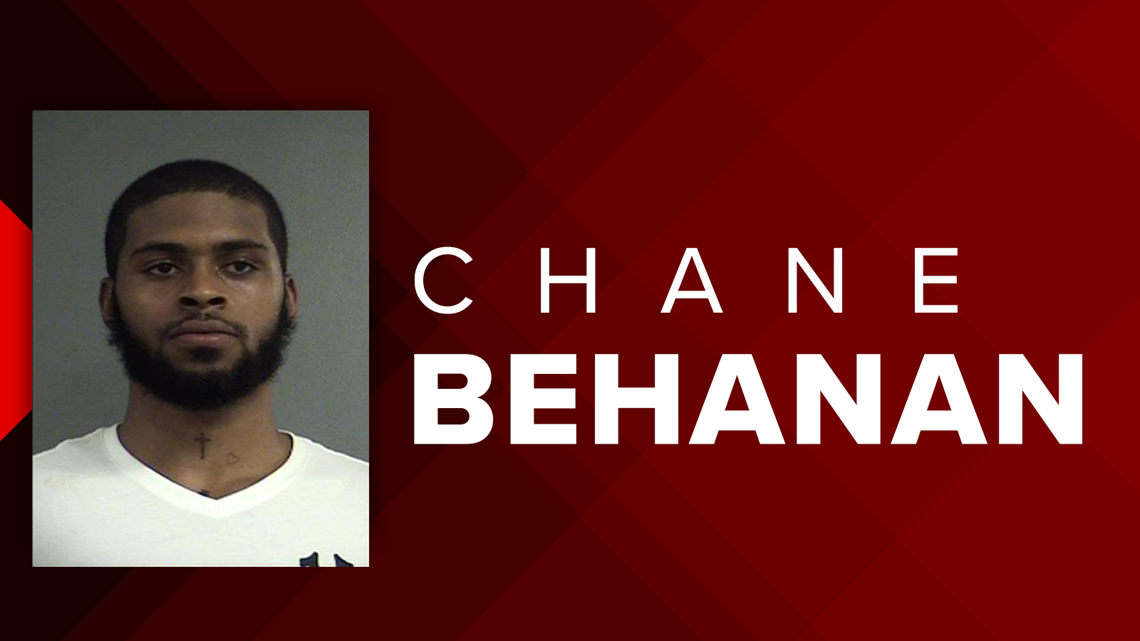 "So…this car pulls in front of a 4th Division officer Saturday night around 7th and Phyllis ave and suddenly the smell of weed is EVERYWHERE! Cheech and Chong would be impressed at the amount of apparent weed smoke pouring out of the windows. Officers recovered 5.5 ounces of marijuana, some DANKWOODS marijuana laced cigars, blunts, a STOLEN AR-15 rifle, and an AK-47. All four people were arrested. Stay safe Louisville. We'll keep getting these pews off the streets!"
When the car was pulled over, police say they noticed drug residue on Behanan's lap in the back seat and officers also said a stolen AK-47-style rifle was nearby.
Behanan is facing possession of marijuana and receiving a stolen gun.
He played for Rick Pitino and was a central figure in the book, Breaking Cardinal Rules by Katina Powell.
Behanan is scheduled to be arraigned Wednesday.